PM Modi Extends Raising Day Greetings To CRPF Personnel
The force was originally constituted as the Crown Representative Police in 1939
Prime Minister, Shri Narendra Modi has extended greetings to all CRPF personnel and their families on the occasion of Raising Day.

The Prime Minister tweeted;
"Raising Day greetings to all @crpfindia personnel and their families. This force has distinguished itself for its unflinching courage and distinguished service. The role of CRPF, be it in addressing security challenges or humanitarian challenges is commendable."
About CRPF
The Central Reserve Police Force (CRPF) is the premier central police force of the Union of India for internal security. Originally constituted as the Crown Representative Police in 1939, it is one of the oldest Central para military forces (now termed as Central Armed Police Force). CRPF was raised as a sequel to the political unrest and the agitations in the then princely States of India following the Madras Resolution of the All-India Congress Committee in 1936 and the ever-growing desire of the Crown Representative to help the vast majority of the native States to preserve law and order as a part of the imperial policy.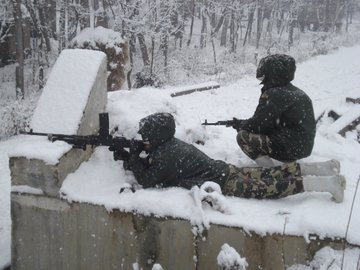 After Independence, the force was renamed as Central Reserve Police Force by an Act of Parliament on December 28, 1949. This Act constituted CRPF as an armed force of the Union. Sardar Vallabh bhai Patel, the then Home Minister, visualized a multi-dimensional role for it in tune with the changing needs of a newly independent nation. The CRPF Rules as envisaged in CRPF Act were framed in 1955 and published in the Gazette of India dated March 25, 1955. Shri V.G.Kanetkar was appointed as first DG, CRPF.
After Kargil war, a high level committee was constituted by the Govt. of India who emphasized that multiplicity of forces on the same border has also led to lack of accountability on the parts of the forces. To enforce the accountability, the principle of 'One Border One Force' may be adopted while considering deployment of Forces at the border.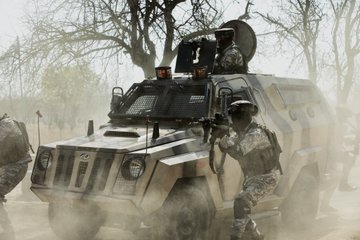 Accordingly, the Indo-Pakistan border and Indo-Bangladesh border given to BSF; the Indo-Myanmar border given to Assam Rifles; the Indo-Nepal border is given to SSB; and the Indo-Chinese border given to ITBP. Each of these forces has also been designated as the lead intelligence agency for that particular border for sharing with the other paramilitary forces and the Army which may be in the hinterland and being able to co-ordinate all the operations. As a part of this exercise, it has also been decided that CRPF will be the major Force which would be dealing with counter insurgency or internal security operations all over the country.