PM Modi Flags Off Vande Bharat Express From Dehradun To Delhi
PM dedicates to the nation newly electrified rail sections and declares Uttarakhand 100% electric traction state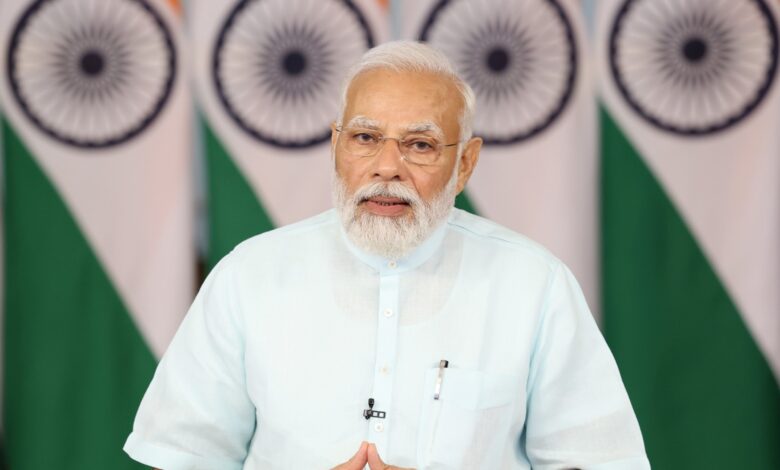 Prime Minister of India, Shri Narendra Modi, flagged off the inaugural run of the Vande Bharat Express from Dehradun to Delhi via video conferencing. He also dedicated newly electrified rail sections and declared Uttarakhand a 100% electric traction state. The Prime Minister highlighted the significance of the Vande Bharat Express in connecting the capital city of Delhi to Uttarakhand, known as the "Dev Bhoomi" (Land of Gods). He mentioned that the train will reduce travel time and provide pleasant onboard facilities for passengers.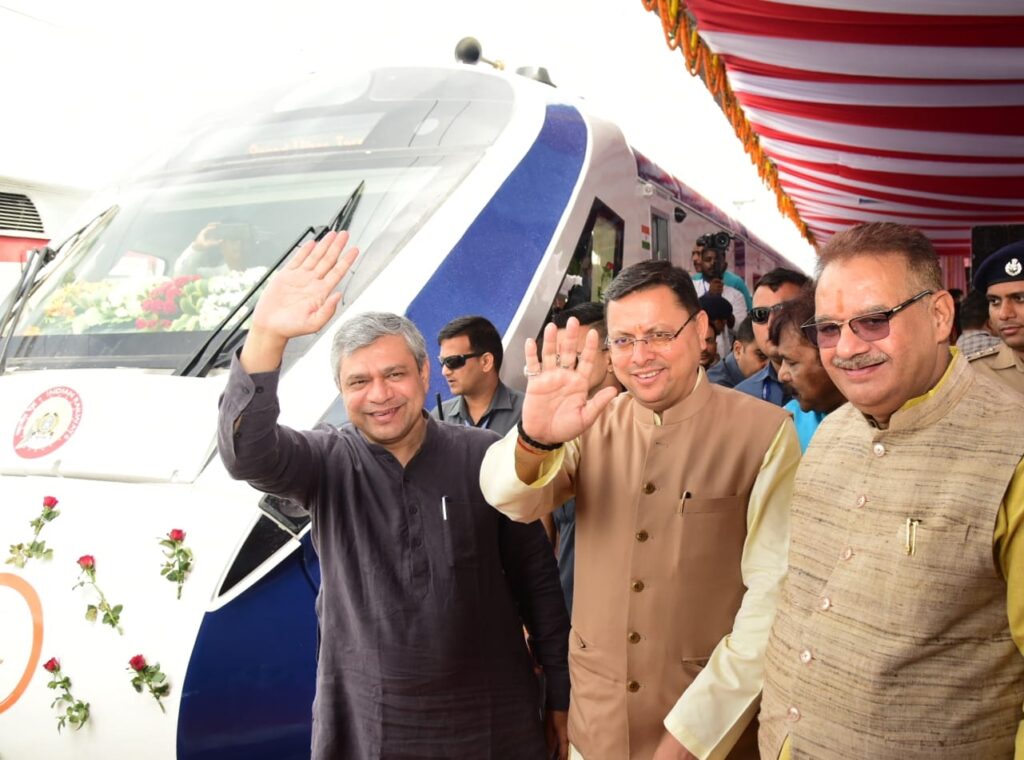 The Prime Minister also spoke about his recent three-nation tour to Japan, Papua New Guinea, and Australia. He emphasized that the world sees India as a ray of hope for economic strength and poverty alleviation. He discussed India's efforts in combating the coronavirus pandemic and conducting the world's largest vaccination campaign. The Prime Minister encouraged beautiful states like Uttarakhand to take advantage of the current situation where people from around the world are interested in visiting India.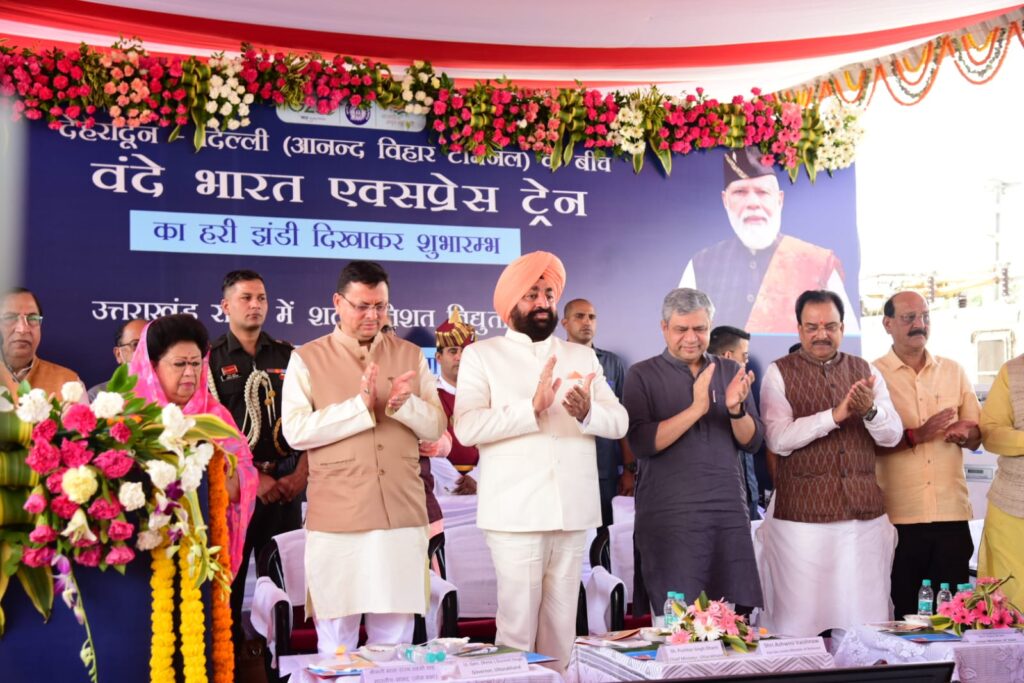 Shri Narendra Modi expressed his vision for Uttarakhand, stating that it will be the center of spiritual consciousness for the world. He praised the state's development initiatives while maintaining a strong law and order situation. The Prime Minister mentioned the record-breaking number of pilgrims visiting Uttarakhand for the Char Dham Yatra and other religious events. He highlighted the government's efforts in various areas of development, including rejuvenation work at Kedarnath-Badrinath Dham, ropeway projects, temple renovations, promotion of homestays, ecotourism, healthcare expansion, and infrastructure projects such as the Tehri Lake Development Project and the Tanakpur Bageshwar Rail Line.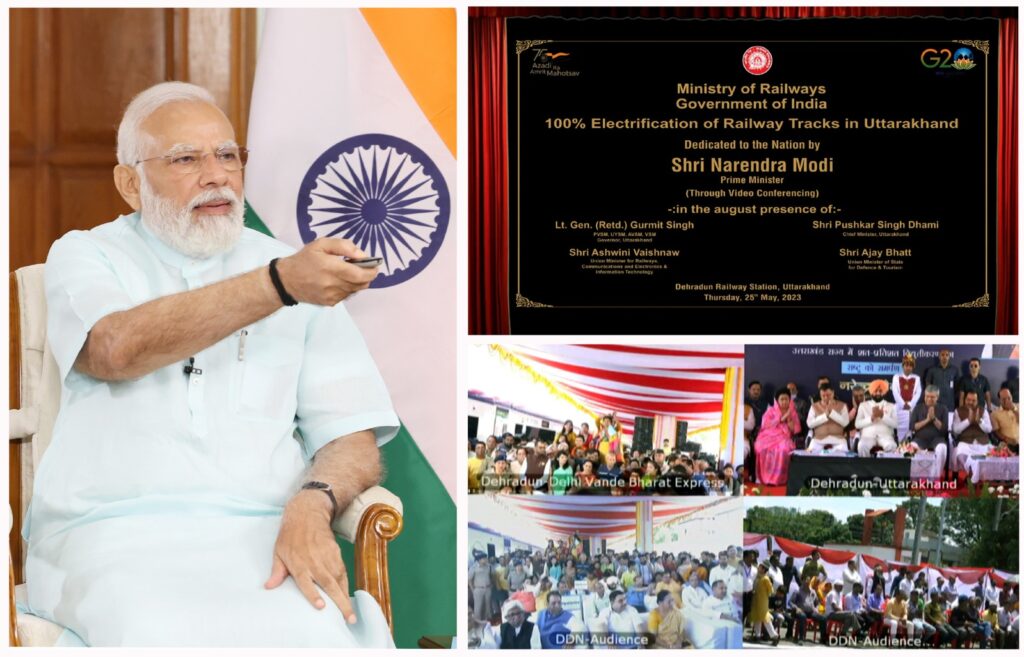 The Prime Minister emphasized the importance of infrastructure development for the progress of India in the 21st century. He criticized previous governments for neglecting infrastructure due to corruption and dynastic politics. He highlighted the significant improvements made in electrifying the rail network since 2014, with more than 90% of the country's railway network now electrified. Uttarakhand achieved 100% electrification of its entire rail network.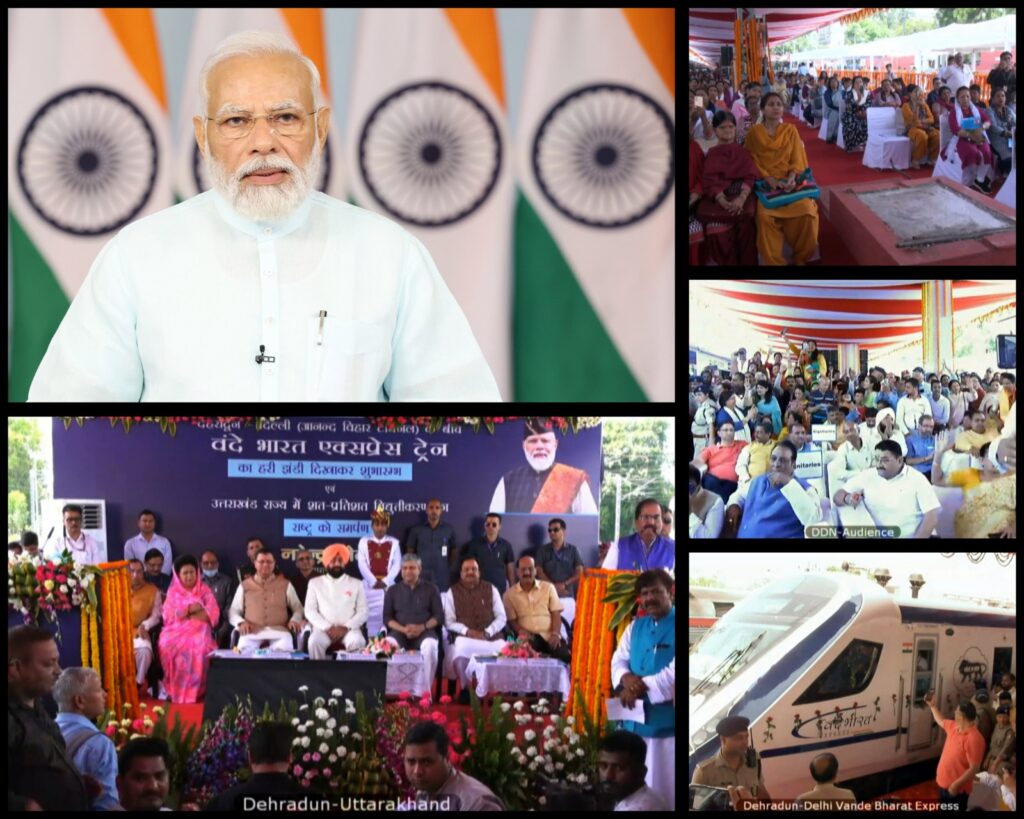 Shri Narendra Modi credited the development work to the government's intention, policies, and dedication. He mentioned the increased rail budget for Uttarakhand, which has directly benefited the state and improved connectivity. The Prime Minister stressed the importance of connectivity in hilly regions to prevent migration and provide access to borders for the convenience of soldiers defending the nation.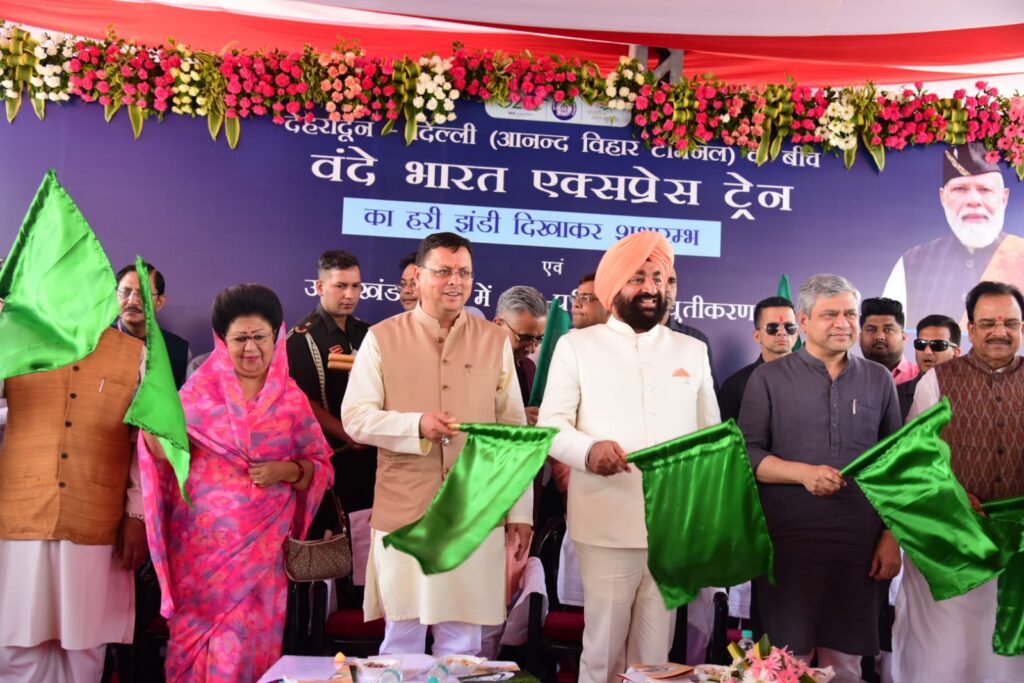 In conclusion, the Prime Minister expressed the commitment of the "double-engine government" to the development of Uttarakhand and its contribution to the rapid development of India as a whole. He stated that the country is moving ahead at the speed of the Vande Bharat Express and will continue to progress.