PM Modi Gifts Solar Energy Project To His Parliamentary Constituency, Now Water Department Will Produce Electricity
PM addresses One World TB Summit in Varanasi
BY RATNESH RAI
Along with water distribution, the Jalkal department will now produce electricity as well. Prime Minister Shri Narendra Modi today inaugurated the solar power project in his parliamentary constituency Varanasi.
By producing two megawatt electricity per day, the electricity bill of the water works department will be reduced by 30 percent. The cost of this project is Rs 17.24 crore.
Apart from this, the Prime Minister inaugurated the redevelopment of the path of 3 inner journey of Kashi's mythological recognition. Prime Minister Shri Narendra Modi inaugurated and laid the foundation stone of 28 development projects worth Rs 1,779.66 crore related to public facilities.
PM Modi also addressed the One World TB Summit at Rudrakash Convention Centre here.

In context of development in Uttar Pradesh, the Yogi government is working fast to make all the government departments self-reliant. Unprecedented work has been done in Varanasi's Waterworks Department regarding solar energy, due to which the Waterworks Department will not only save electricity, but will also sell electricity.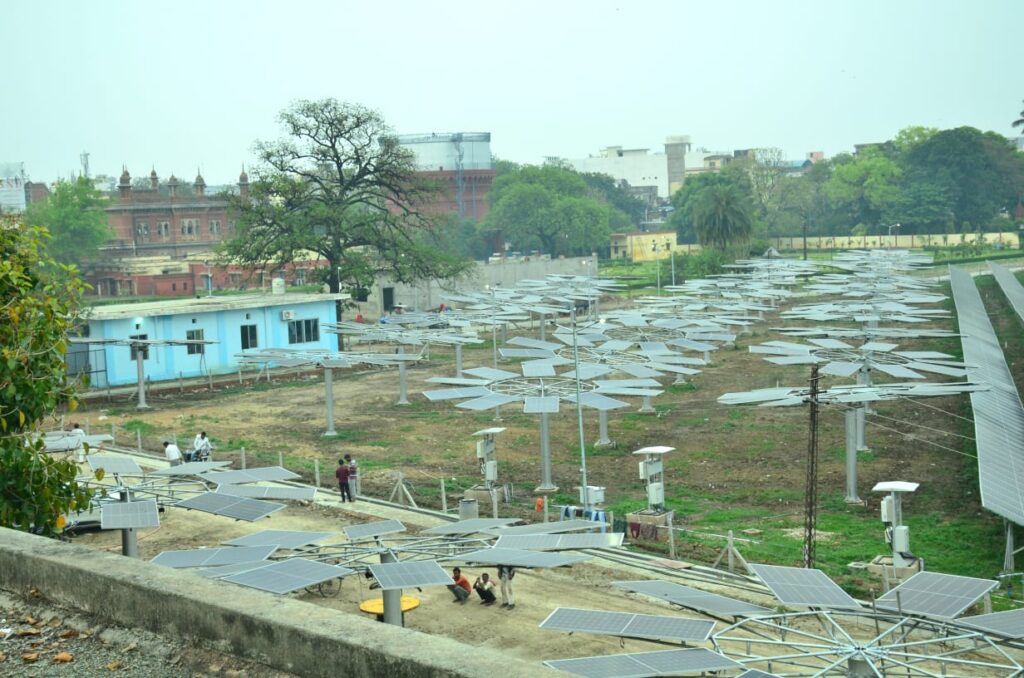 Jal Nigam's executive engineer Shahroz Dost told that the cost of this entire project is Rs 17.24 crore. In this, more than 3700 solar panels have been installed in 14,400 square meters. It has 40 solar trees. There will be 10 solar panels on one solar tree. A total of 2 MW electricity will be produced here from solar energy. The solar panel will generate an average of 9000 units of electricity per day, which will cost around 72,000, which will adjust the bill as per the rules of the department after going to the grid. He told that the expenditure on solar energy will be recovered in 6 to 7 years.
PM Modi inaugurates redevelopment of religious pilgrimage path
Along with Darshan in Kashi, there is a mythological recognition of religious visits. Prime Minister Narendra Modi inaugurated the redevelopment of three such internal travel routes today during his visit to his parliamentary constituency.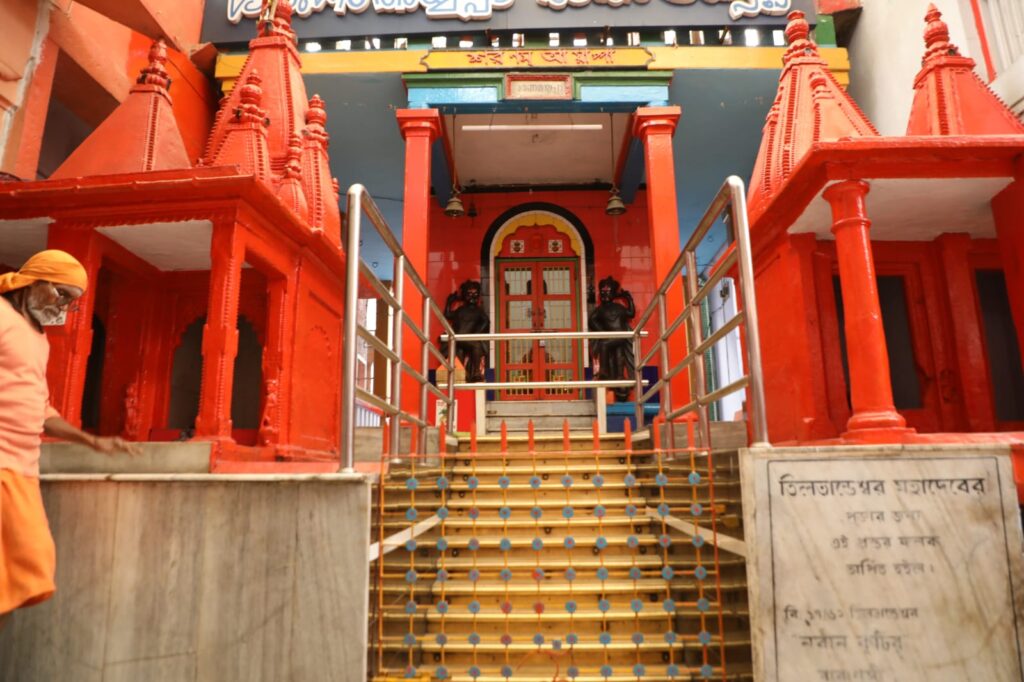 Meanwhile, the Yogi Adityanath's government is reviving the temples of mythological importance of Kashi, which are missing and dilapidated over time due to the lack of attention of the previous governments. According to the shape of Lord Shankar's trident, Kashi is situated in three sections. Which is known as Visheshwar Khand, Kedareshwar Khand and Omkareshwar Khand.
About 301 temples of mythological importance are present in all the three sections. Those who believe in Sanatan Dharma do circumambulation of these three sections. It is believed that this journey gives special virtuous results. The Yogi government of Uttar Pradesh has renovated the shrines and temple premises for all the three inter-house visits for Rs 3.08 crore. Along with the name written on the temples present in these routes, there is also a QR code, from which complete information about the temple can be found.