Policymakers Must Act Now To Avoid Supply Chain Challenges
An enormous 680 GW of new capacity is forecast to be installed by 2027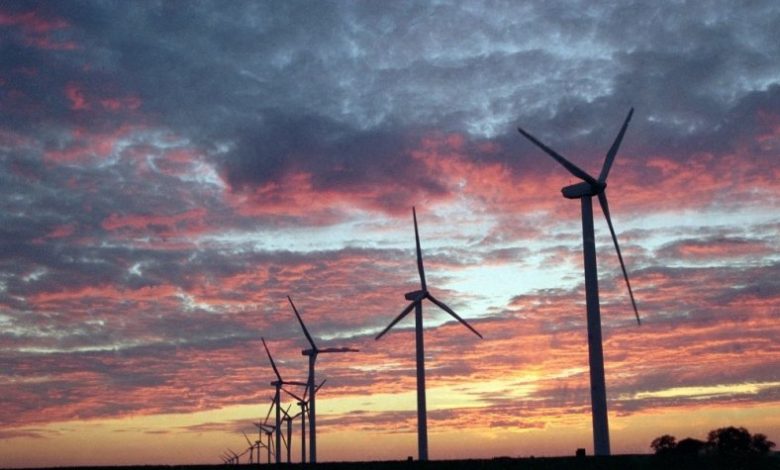 The wind industry can expect record installations in both onshore and offshore markets by 2025 with 680 GW of new capacity expected by 2027. Policymakers need to act now to avoid a supply chain bottleneck stalling the deployment of wind energy from 2026. Those supply chain challenges could imperil hopes of the world reaching key 2030 climate targets – a key stop on the journey to net zero by 2050.
After a disappointing year in 2022, a fast evolving policy environment has set the scene for a period of accelerated deployment over the coming years, with the industry set to install 136 GW per year, reaching a compound growth rate of 15pc.
As the Global Wind Report demonstrates, there is an urgent need to ramp up investment in the supply chain all around the world. GWEC's mapping shows that both the US and Europe are likely to see supply bottlenecks for turbines and components from as soon as 2025, as the wind market sees the positive impact of the US Inflation Reduction Act, increased ambition in Europe, continued rapid build out in China and large developing countries speeding up their deployment.
Decisions made by policy makers will have a decisive impact on whether the world will be able to carry out the energy transition within the necessary time frame, and the cost of the transition. While moves to further incentivise investment in supply chains and create more regional diversification and resilience are to be welcomed, attempts to create rigid local content requirements or implement protectionist trade measures create the risks of sharply higher costs or even serious delays to the necessary expansion of wind and renewables.
Ben Backwell, Global Wind Energy Council CEO, said: "The message for policymakers from this year's Global Wind Report is clear: it is time to double down on your ambition and deliver the support that will secure the clean energy future dawning in front of us."
"New policies focused on accelerating the deployment of secure, renewable energy are being introduced across the world, and GWEC expects a sustained surge in growth over the coming decade and beyond. But in order to ensure implementation policymakers need to act decisively to fix market and regulatory barriers to allow investment to flow into new factories to avoid future bottlenecks. In addition, we need much more active global collaboration to enhance and de-risk the supply of critical raw materials in order to ensure that the green economic revolution had the inputs it needs in this crucial period
"The theory has long been proven: backing wind energy creates jobs, builds new industry and delivers clean & secure energy while ensuring climate goals are met and net zero is achieved. Policymakers must embrace the opportunity in front of them and work with industry to secure the energy transition."
"With an existing share of 11% in blade manufacturing, 7% in wind turbine generator and 12% in gearbox manufacturing, India stands at a unique position to further strengthen its position in the global wind supply chain. Martand Shardul, Policy Director, Global Wind Energy Council India – GWEC India said-" However, any restrictive trade policies in India or in other regions that mandate complete localization may lead to price surges and supply chain disruptions. To be able to meet national, regional and global climate action goals, building on regional competitive advantages shall foster a healthy growth in the wind energy sector as compared to restrictive policies.
"Facilitative policy measures continue to re-define opportunities for the wind sector in India. After a slowdown in the past few years, the centre has announced plans to tender 8 GW of onshore wind projects annually in this decade and exploit wind energy potential across states. At the same time, a fast pace of progress on offshore wind preparedness has been made by India. Indian agencies have forged partnerships with international institutions for the development of a series of technical, policy and supply chain reports. All of these will have to be backed by robust supply chain investments and planning so that both domestic demand and export opportunities are met.
"A growing likelihood of global supply chain crunch amid expanding ambitions in mature as well as in emerging markets signals need for urgent investments in supply chain to avoid slowdown of clean energy transition interventions. India must leverage this time to boost its manufacturing capacities by catalysing domestic demand as well as incentivising exports."
Francesco La Camera, Director-General of the International Renewable Energy Agency (IRENA) said: "Today, renewables are still the energy choice for new power generation, despite the effects of recent global crises and geopolitical shocks on the energy sector. IRENA's latest data confirm 2022 has seen the largest increase in renewable energy capacity to date. The world increased the stock of renewable power by 9.6% and contributed an unprecedented 83% of global power additions. Wind energy remains one of the fastest growing generation sources. But the latest IPCC message is clear, we are not moving fast enough. One of the most realistic options to limit the global temperature increase is a massive scale-up of renewable energy solutions. If we are to stay on the 1.5C pathway, renewable power must triple by mid-century."
Morten Dyrholm, Chairman, GWEC, said: "The recent IPCC Synthesis Report makes it crystal clear: we need to scale renewable energy up now. But scaling up wind energy requires healthy industries and healthy industries require thriving markets.
"This year, 2023, will be a crucial year to turn prospects into permits, to future-proof auctioning and market design, to speed up infrastructure build-out as well as flexibility solutions on supply and demand side. As this report sets out, there are challenges on the horizon that require bold policy action and strong support for the industry from governments. GWEC and the industry stand ready to work with policymakers around the world to ensure we can rapidly scale up the deployment of wind energy around the world.
Elbia Gannoum, Chief Executive Officer at ABEEólica – Associação Brasileira de Energia Eólica e Novas Tecnologias – Vice Chair of Board at GWEC, said: "Although Brazil and Latin America have a great potential when it comes to renewable energy, we realise that it is not enough to simply have the hope for competitive resources if there is no strong signal from public policy to attract the investors who can turn potential into reality.
"The Brazilian wind sector, which plays an important role for all of Latin America, has a huge potential in generation capacity. That potential has only grown with the arrival of offshore wind and clean hydrogen. But in the short term, we must work internationally to address escalating prices and introduce public policies that avoid the bottlenecks and supply chain challenges that would impact globally.".
Bryan O'Neil, Director, Global Offshore and Power Generation at report sponsor Lincoln Electric, said "This year's theme of "The Coming Acceleration" accurately describes what is required to support one of the most rapid industrializations of energy supply chain and technology ever needed since the 1900's. Simply said, the collective global wind energy segment has an immense challenge and opportunity ahead to make the 2035 and 2050 targets…. past and future commitments to manufacturing will enable this industrialization."
The writer of this article is Dr. Seema Javed, a known Environmentalist, Journalist and Communications Expert