Power Ministry PSUs Brainstorm On Best Practices In Vigilance Administration
Vigilance Awareness Week 2023 is being observed from 30th October, 2023 to 5th November, 2023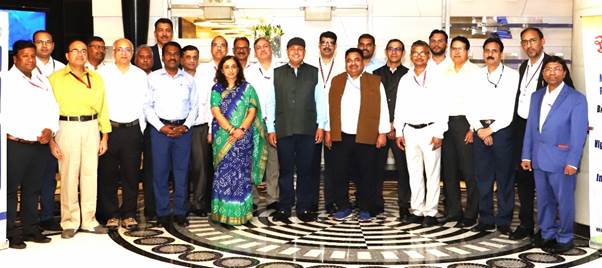 In the run-up to the Vigilance Awareness Week 2023, twelve PSUs / organizations under the Ministry of Power came together to brainstorm on best practices in vigilance administration, at a brainstorming session on 'Best Practices in Vigilance Administration including Innovative Systemic Improvements'. Chief Vigilance Officers / Deputy Chief Vigilance Officers of the 12 organizations participated in the session, which was held in New Delhi today, 25th September 2023.
The programme was organized by NHPC Limited, India's premier hydropower company, under the guidance of Chief Vigilance Officer, NHPC, Shri Santosh Kumar. The programme participants discussed various practices, ideas and innovative measures, aimed at strengthening vigilance administration as stressed upon by the Central Vigilance Commission. The programme was well appreciated by all the participants who found it highly interactive and beneficial.
Vigilance Awareness Week 2023 is being observed from 30th October, 2023 to 5th November, 2023, with the theme "Say no to corruption; commit to the Nation".