PSBs Biggest Contributors to India's Growth, Stop Privatization Says AIBEA, Releases List of Defaulters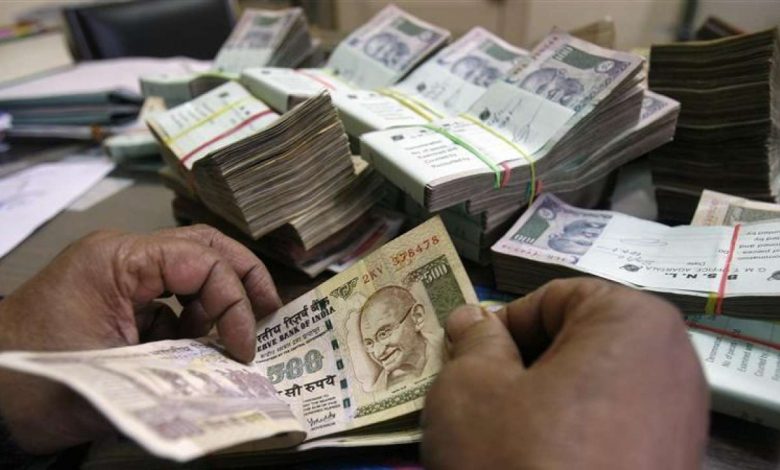 51 years have passed since the nationalization of banks. Banks were nationalized by the Government of India on 19 July 1969. Banks have been the biggest contributor to the development of the nation in these 51 years. Banks have become a source of income for crores of people. On the one hand it has kept people's money safe, on the other hand it has made it stand on its feet by giving loan to someone and giving job to someone and helping someone in their employment.
… But on the other hand, the mite of corruption has been continuously hollowing out the banks. The bank, which is considered to be the biggest means of strengthening the country's economy, has reached difficult times due to those defaulters. The All India Bank Employees Association (AIBEA) has today released a list of 2426 defaulters who have defrauded banks to the tune of Rs one lakh 47 thousand 350 crore.
AIBEA has decided that it will conduct a nationwide campaign against defaulters who have weakened the country's economy by grabbing large sums of banks. AIBEA General Secretary C.H. Venkatachalam said that banks have played a very big role in making the country self-sufficient from the beginning. He marked the 51st anniversary of the nationalization of banks, former Secretary General of the association Prabhat Kar and Secretary H.L. Remembered Parvana, who had a major role in the nationalization of banks.
Ch. Venkatachalam told that 138 lakh crore rupees of the savings of the common man in banks in the country is safe. On one side, the bank works to protect this savings of the common man and on the other hand it creates employment in the country with this amount. Caters to the needs of agriculture. Finds ways to overcome poverty, spends money in rural development. Works towards women empowerment. Works to give impetus to small and medium scale industries. Banks have a major role in bringing all the big schemes of the government to the ground. If you tell the banks that the engine of the development vehicle of the country will not be wrong, but if the defaulters had grabbed the money of the banks, then if the economy was engaged in development works then the economy of the country would have been in a much better condition.
AIBEA has released the number of 2426 defaulters of banks till 30 September 2019. The association has told today how many defaulters defrauded how much money to which bank.
According to this list, 685 defaulters had looted 43 thousand 887 crore rupees to the State Bank of India. 325 defaulters to Punjab National Bank Rs 22 thousand 370 crore, Bank of Baroda 355 defaulters Rs 14 thousand 661 crore, Bank of India 184 defaulters Rs 11 thousand 250 crore, Central Bank of India 69 defaulters Rs 9663 crore , United Bank of India 128 defaulters Rs 7028 crore, UCO Bank 87 defaulters Rs 6813 crore, Oriental Bank of Commerce 138 defaulters Rs 6549 crore, Canara Bank 96 defaulters Rs 5276 crore, Andhra Bank 84 84 defaulters Rs 5165 crores, Allahabad Bank 57 defaulters Rs 4339 crores, Indian Overseas Bank 49 defaulters Rs 3188 crores, Corporation Bank 58 defaulters Rs 2450 crores, Indian Bank 27 defaulters Rs 1613 crores, Syndicate Bank 36 The defaulters defrauded Rs 1438 crore, Bank of Maharashtra 42 defaulters deferred Rs 1405 crore and Punjab and Sindh Bank six defaulters deferred Rs 255 crore. In this way, 2426 defaulters lost 17 lakhs rupees one lakh 47 thousand 350 crores to 17 banks.
Banks have decided to make public the name of the company of all defaulters and how much money they did not return to the bank. There are many defaulters who have targeted many banks. For example, Rotomac Global Private Limited, Diamond Power Infrastructure Limited and TransTry India Limited have done fraud with many banks.
Here we talk about the big defaulters, from Allahabad Bank, Concast Steel & Power Limited Rs 735 crore, Rotomac Global Private Limited Rs 315 crore, Kemrock Industries and Export Limited Rs 300 crore, Andhra Bank Sterling Oil Resources Limited 888 crore Rs, VMC Systems Ltd. Rs. 485 crores, Bank of Baroda to TransTry India Ltd. Rs. 539 crores, MTech Auto Ltd. Rs. 498 crores, Rotomac Global Private Limited Rs. 457 crores, Kingfisher Airlines Ltd. Rs. 442 crores, Resi Agro Ltd. 432 crore has been set aside, ABC Cotspen Private Limited has defrauded Rs. 362 crore and Diamond Power Infrastructure Limited has invested Rs. 334 crore.
Rotomac Global Private Limited with Bank of India Rs 823 crore, Gupta Coal India Private Limited Rs 704 crore, Diamond Power Infrastructure Limited Rs 378 crore, Canara Bank to TransTry India Limited Rs 678 crore, Winsome Diamond and Jewelery Limited 636 crores, Nakoda Ltd. defrauded 375 crores, Allied Strips Ltd. Rs.356 crores, Action Ispat and Power Pvt.
From Central Bank of India, Winsome Diamonds & Jewelery Ltd. has received Rs. 1390 crores, Electrotherm India Ltd. has got Rs. 768 crores, SAIL Textiles Ltd. has got Rs. 718 crores, Kudos Chemique Ltd. has Rs. 509 crores, Forever Precious Jewelery & Diamonds Pvt. Ltd. has 497 crores, Prakash Commerce Private Limited has raised 461 crores Rupees, Rei Agro Limited grabbed Rs 446 crore, S Kumars Nationwide Limited grabbed Rs 436 crore, Jain Infra Projects Limited Rs 383 crore and Surana Corporation Limited grabbed Rs 310 crore.
(Indian PSU: A 360-degree web platform for Public Sector Undertakings of the country. Follow @IndianPSUs for all the News & Views on PSUs, Corporates, Markets, Bureaucracy, Public Policy)