Public Sector Day Celebrations At SCOPE
Many Chief Executives of various PSUs were present on the occasion

Reverberating the monumental role of Public Sector Enterprises (PSEs) in the country's economy, Standing Conference of Public Enterprises (SCOPE) organized Public Sector Day celebrations.
Chief Executives of PSUs and SCOPE Executive Board Members including Shri Gurdeep Singh, CMD, NTPC; Smt. Soma Mondal, Chairman, SAIL; Shri S.M. Vaidya, CMD, IOCL; Shri Sandeep Kumar Gupta, Chairman, SCOPE & CMD, GAIL; Dr. Nalin Shinghal, CMD, BHEL; Shri R.S. Dhillon, CMD, PFC; Shri P.K. Gupta, CMD, NBCC; Shri Atul Sobti, DG, SCOPE, and many other Chief Executives of various PSUs were present.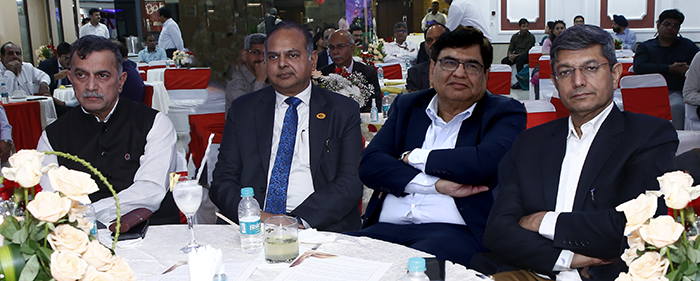 The event was also graced by Shri Lucas L. Kamsuan, Joint Secretary, DPE & senior officials of Department of Public Enterprises, ILO and GIZ, Germany.