Random Reflections : Future of Indian Economy & Banking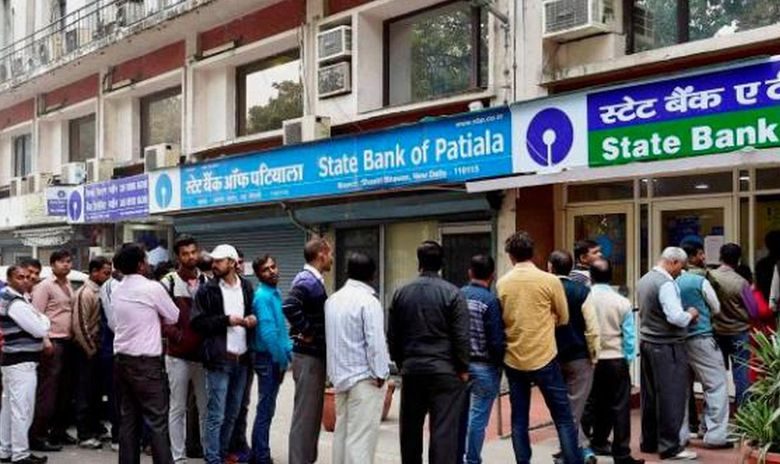 World Bank report of June predicted that 71 million to 100 million people
will move towards extreme poverty of less than $1.90 at 2011 prices.
A detailed study of the United National Covering 70 countries predicts
that 490 million will move towards poverty.
The World Bank, reckons than in the past 6 months 212 countries have
rolled out or made plans to rollout 1179 social protection measures that will
reach 2 billion people. The focus is on Food, waiver of utility bills, creation of
temporary jobs, providing minimum wages to all, cash handouts and investments
to create employment.
Now let's compare with our country. India's Growth in the first quarter
of 2020-21 at (-) 23.9% is one of the highest contractions globally.
The 2020-2011 GDP growth for India is projected at (-) 5.8% by RBI
survey, (-)14.8% by Goldman Sachs and (-) 10.2% by OECD.
We anticipated that Agriculture and Public expenditure will help to
restore the Economy. But reports say that Public Administration, Defence and
other services contracted at (-)10.3%. Independent Estimates show that
State's Capital expenditure, fell by 43.5%. Demand for NREGA work went up by
73% in July and 66% in August(yoy).
Centre's Gross tax revenues contracted by (-)32.6% and CAG based data
pertaining to 19 states show a contraction of (-)45% in tax revenues.
India has one of the lowest fiscal stimulus and a study by 'the Economist'
India is one of the country which is going to send 20% of the population to
poverty in addition to what exists. Even the Neo Liberal economists like Dr. C.
Rengarajan are suggesting to Govt to borrow more through RBI and save the
Economy.
Instead the Govt keeps giving false claims and is entirely depending on
Banks to save the economy. Banking performance is always the mirror of the
Economy. If the Economy is not doing well Banks can't do better. Especially
when the social goals are given up and profit is the only criteria.
Is it not a shame to say that demand of Priority Sector has gone down by
1.8%. There are crores of priority sector loan applicants who are just ignored
by the Banks because the Banks are asked only to support existing big
borrowers who were doing well before March 2020.
Reports say that the deposit growth is still stable at 11% as people don't
find viable alternatives as more and more failures of NBFCs and Societies
(Sahara group) are reported.
But the Credit growth is less by 5.9% in July (YoY) and 5.5% in Aug (YoY).
This clearly shows that Banks are lending the Deposits which they are supposed
to lend. Rather they invest the money in safe securities, which is not real
Banking.
Then, you can't blame them. Banking Sector is the mirror reflection of
the Economy.
Now Raghuram Rajan and Viral Acharya have come up with a 35 pages
report, "Indian Banks- A Time to Reform". As usual newspapers are lauding
them because they depend on huge advertisements of Banks & Govt and
Managements and Banks want it.
Are they really great Economists whose advise is to be followed?
Certainly not. I have been critical of Rajan when he brought in Asset Quality
review at a wrong time when the economy was on down slide. He should be
blamed for the increase in NPA just by Accounting norms without fixing
responsibility on anybody including RBI Executives & Staff doing Audits of
Banks. Viral Acharya has been all along supporter of Privatisation. Both belong
to the same school of thoughts- Chicago School of thoughts or Milton Friedman
School of thoughts which has not succeeded anywhere. They are presenting the
same which they tried and failed. You may ask, why then they left? This Govt
could not get along with anyone whom they brought as their master's voice.
Urjit Patel, Aravind Subramaniam, Aravind Panagraia, to name a few. That's
their inherent weakness.
Now look at the solutions they give.
* Increased Growth in Credit leads to growth followed quickly by busts. (So
go slow?)
* Increase presence of Non Banking Finance Companies, Micro Finance and
FinTech's. (Higher interest for poor borrowers)
* Out of Court restructuring framework for bad loans
* Holding Company structure for Govt Bank, less than 50% share and make
them Govt linked instead of Govt owned.
* Payment to Govt Banks for achieving goals fixed by Govt.
* Winding up Dept of Financial Services
* Incentivise structure of Management.
What will happen?
a) Slowdown in credit growth will affect the Banks as well as Economy.
b) NBFCs will squeeze the small borrowers and flourish. They are the
new generation money lenders.
c) Out of Court settlement will lead to more corruption.
d) Reducing the share through Banking Investment Company (BIC) will
lead to the shareholders taking over as is happening in Lakshmi Vilas
Bank and Dhana Lakshmi Bank. The difference is it will be Ambani's
who have the capacity prescribed by Rajan & Acharya.
e) Govt should pay for the expenditure on Jandhan, Mudra etc. That's
welcome.
f) Winding up DFS will be throwing the Baby with water.
g) Incentive Structure always leads to Yes men, corruption and pleasing
the bosses.
The final nail in the coffin is their demand for Re Privatisation through
automatic dilution.
Let them stay in America. They have not understood India or Indian Banking needs.
What is actually needed is : 
a) Transparent Banks with Accountability, with stake holders
participation in Boards. The fact is that it is not the Govt which
really owns the Banks, it is depositors who have much more stake
than the Govt and the employees.
b) Double the lending – to the small borrowers – rural people at
cheaper rates than NBFCs. Prof. M S Sriram, IIM has suggested
quota for Nano enterprises.
c) Become real partner in progress, Identify, Help, handhold, mentor
borrowers – which is done in Israel, China, Germany etc.
d) Make Banking affordable for poor, reduce Bank charges, minimum
balance, cheaper loans and reasonable interest on deposits.
e) Assure that there will be no moratorium on deposits. We will not
allow Banks to fail. Banks will pay you – the Govt must do it better
than anyone else.
f) The Govt has to spend and also support banks in all possible ways.
If there is a Will there is a Way.
Views expressed here are those of Thomas Franco, former General Secretary of All India Bank Officers' Confederation (AIBOC)