Rath Yatra Celebrated With Traditional Fervour In Ukkunagaram Township Of RINL
Ukkunagaram Township reverberates with "Jai Jagannath" chanting
Shri DK Mohanty, Director (Commercial), RINL-VSP accompanied by Smt. Anju Mohanty, invited Lord Jagannath to the Chariot on the occasion of Rath Yatra (Car festival). Donning the traditional costumes of the King, Shri DK Mohanty performed "Chherapanhara", the sweeping of the Chariot with the Golden Broom.
Rath Yatra, the most auspicious festival of Lord Jagannath, Lord Balabhadra and Devi Subhadra, was celebrated with traditional fervour and gaiety amidst chanting of "Jai Jagannath" by the devotees and to the accompaniment of music from mridang, cymbals and conches in Ukkunagaram.
A large number of devotees pulled the Chariot along the streets of Ukkunagaram. Bhajans and dances were performed by the devotees along the Lord's Rath Yatra route.
Several officials, residents of Ukkunagaram and people from surrounding areas offered prayers to Lord Jagannath.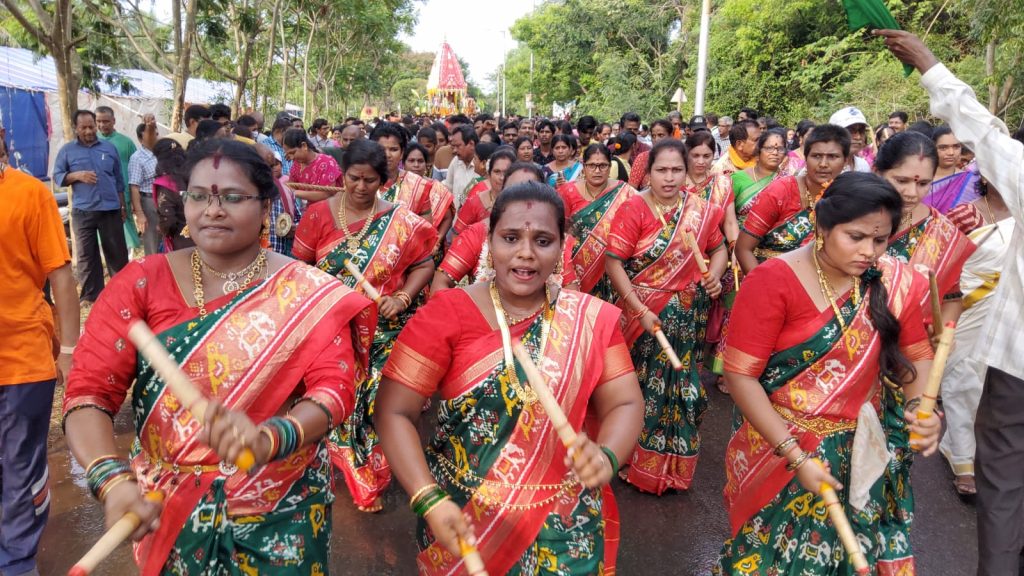 The festival is a mixture of spiritual, cultural and social activities culminating with Samaradhana on the last day.