Remembrance Meeting Held In Memory of Janab Ilyas Azmi
His son, Arshad Ilyas Siddiqui, President of Red Cresent Society of India, thanked all attendees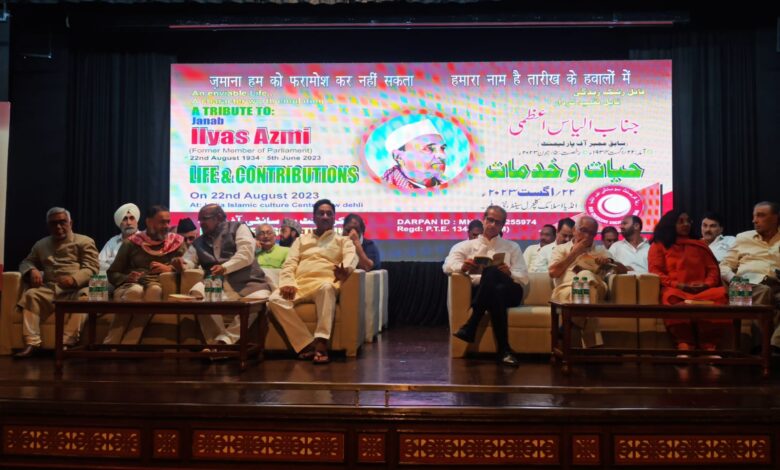 A memorial meeting on the life and contributions of Janab Ilyas Azmi, a two-term former member of parliament from Uttar Pradesh has been held today at Indian Islamic Cultural Center, Delhi. Having a staunch personality, Janab Ilyas Azmi Sahab always prioritised the voice of marginalised and played an impressive role in the upliftment of Muslims, Dalits and OBCs in the Indian society through secular politics.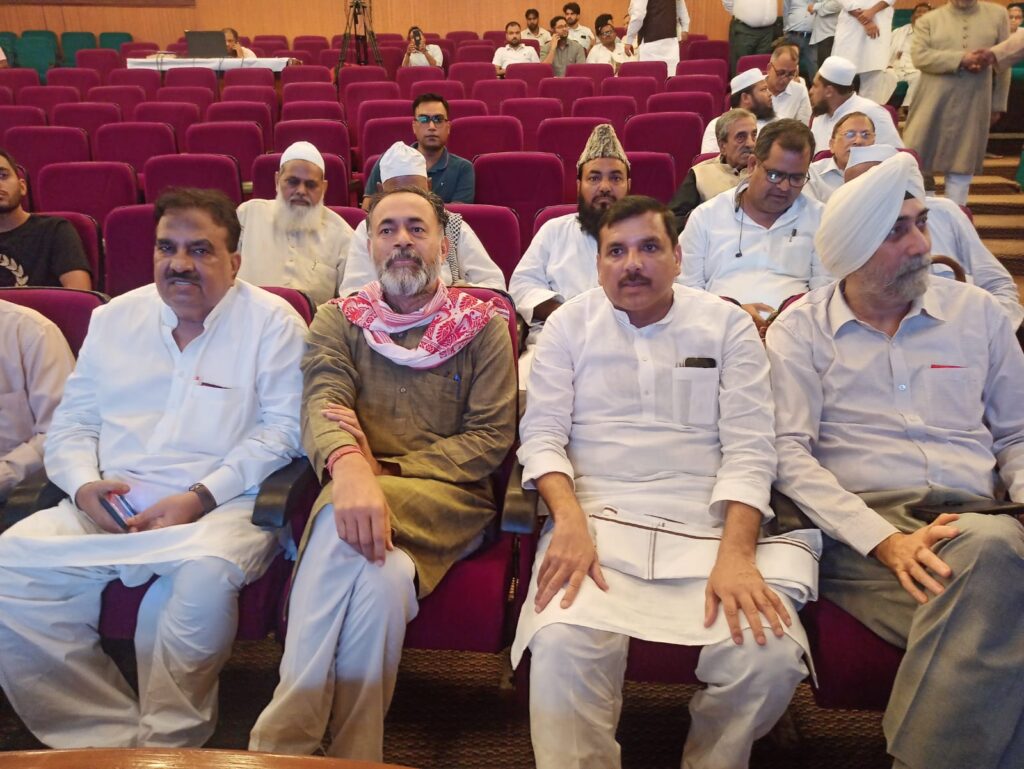 Janab llyas Azmi was born on 22 August 1934 at Sadarpur Barauli-Phulpur in Azamgarh district, Uttar Pradesh. He was educated at Roztul Olum, Phulpur as a Hafiz. He was a Member of Parliament from Uttar Pradesh and represented Shahabad (Lok Sabha constituency) in 2004 and Kheri (Lok Sabha constituency) in 2009 for the Bahujan Samaj Party. He was also the founding member of Aam Aadmi Party but later he quit the party and PAC in 2016 on account of difference of opinion.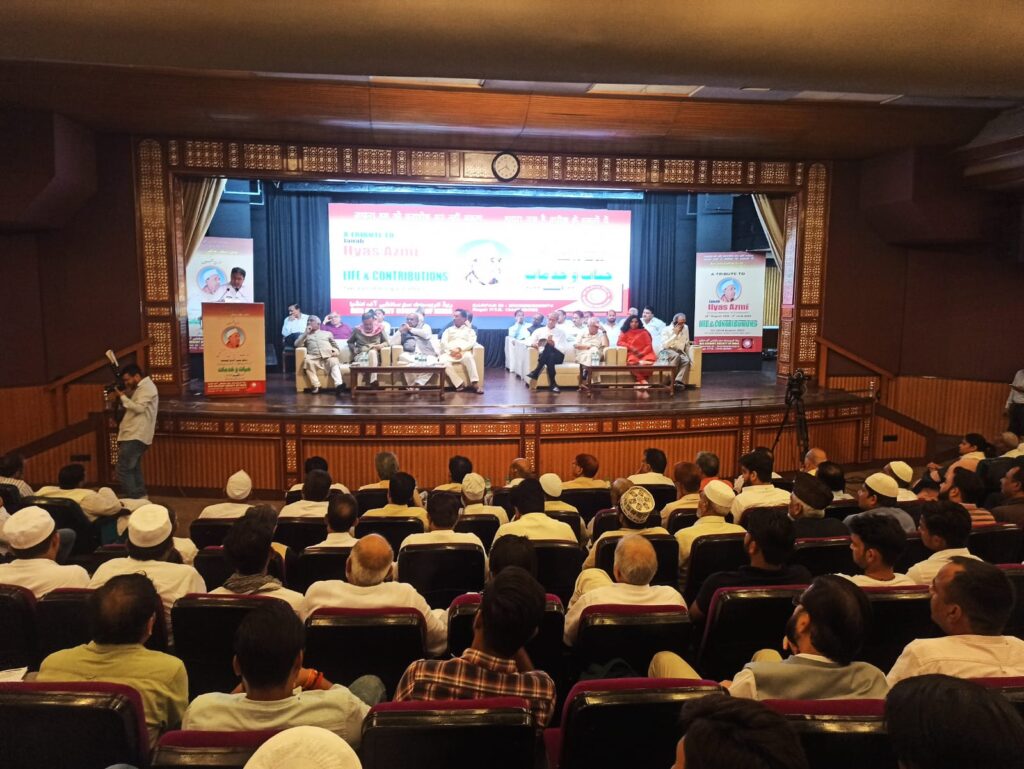 The memorial meeting was attended by people from all spheres of life. Few notable attendees were Shri Sanjay Singh, MP, Rajya Sabha, Kaushal Kishore, Minister for Housing and Urban Affairs of India, , Shri Satpal Malik, Ex Governor, Shri Javed Khan, MP, Shri Naba Sarania, MP, Shri Shafikur Rahman Bark, MP, Shri Kunwar Danish Ali, MP, Shri Santosh Gangwar, MP, Shri ST Hasan, MP, Shri Vijender Singh, Ex ADGP, Shri Asraf Fatmi, Ex Minister, Dr. Bashir, Ex VC IGNOU, Shri Brij Lal Khabrhi, Congress President Uttar Pradesh, Mr. Ravish Kumar, Journalist, Shri Yogender Yadav, Political Activist, Shri Sirajuddin Quraishi, Chairman IICC.
While speaking about the life of his former parliamentarian, Shri Sanjay Singh, MP, Rajya Sabha, Aam Aadmi Party said Janab Ilyas Azmi was an institution in itself. He has seen India pre and post-independence and been the voice of minorities, Dalits and OBCs in India. Our relationship is not of my party but of the heart. (हमारा दल का नहीं दिल का रिश्ता था). He has never fought for any post in any political party. Our country will miss his presence always. Let's pay homage to this staunch politician by taking our nation forward by giving equal rights to each citizen.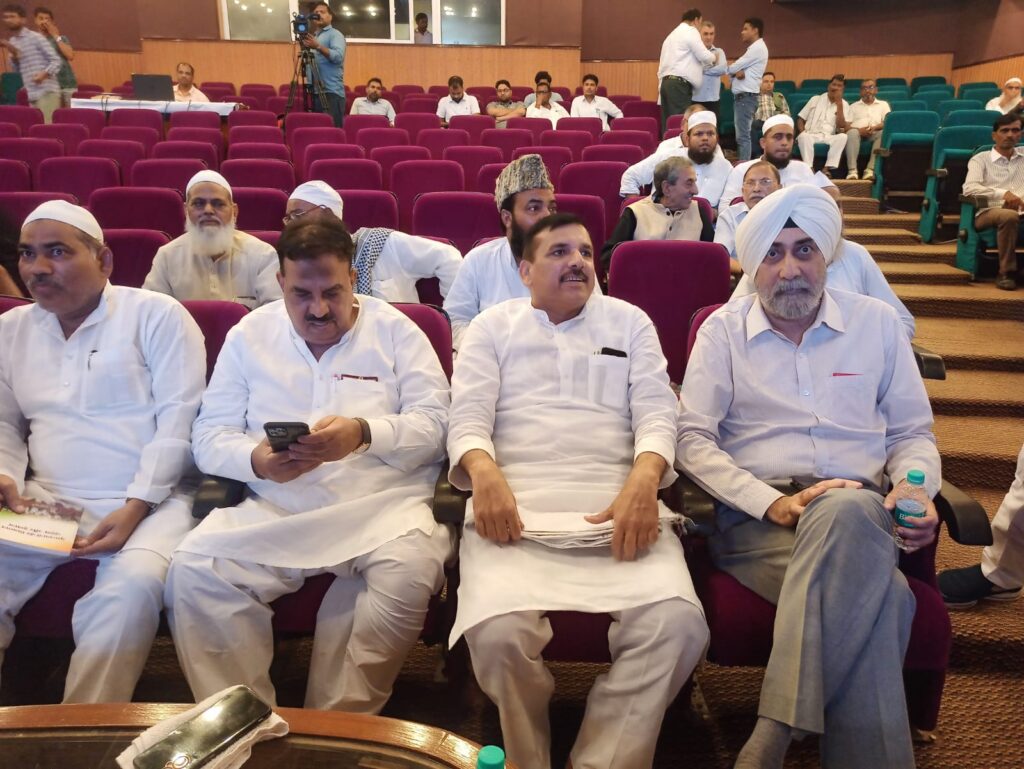 His son, Shri Arshad Ilyas Siddiqui, Chairman of Red Crescent Society of India, fondly remembered life and contributions of Janab Ilyas Azmi Sahab in the Indian politics and society and thanked all attendees.