Review Planning & Monitoring (RPM) Meeting Held With States And State Power Utilities
Union Minister R.K. Singh launches the 10th Integrated Ratings of DISCOMs during RPM Meeting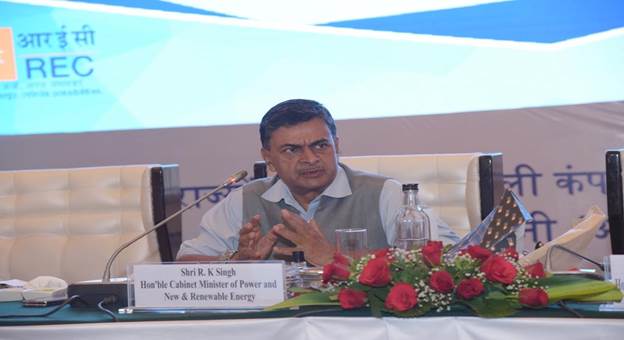 The Review Planning & Monitoring (RPM) meeting with States and State Power Utilities was held on 05.08.2022 at New Delhi, under the chairmanship of Hon'ble Union Minister of Power and New & Renewable Energy Shri R.K. Singh in presence of Hon'ble Minister of State for Power and Heavy Industries Shri Krishan Pal Gurjar. Secretary (Power), Secretary (New & Renewable Energy) along with other senior officials from Ministry of Power, Ministry of New & Renewable Energy, Power Sector CPSUs and Power / Energy Departments of various States and State Power Utilities were present in the meeting.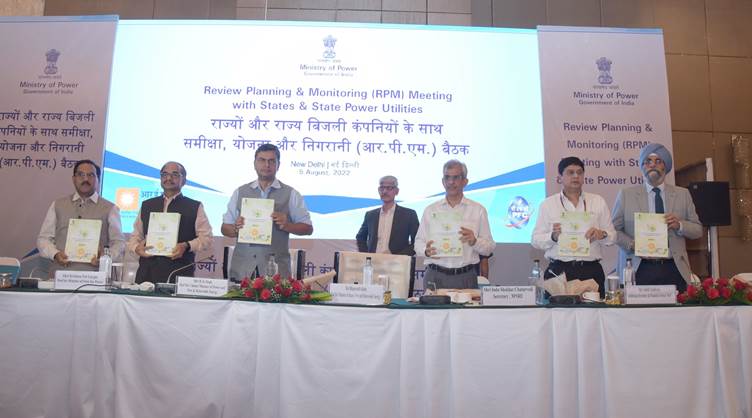 The meeting deliberated on several issues of national importance in the Power Sector with underpinnings of Sectoral viability and Sustainability, building upon Hon'ble Prime Minister's address on 30th July, 2022 on the occasion of Ujjwal Bharat Ujjwal Bhavishya celebrations. These included liquidation of Government Department electricity dues and subsidy dues; progress on prepaid Smart metering in Government departments; establishing robust systems of Energy accounting and subsidy accounting and timely and advance payments thereof; timely fixation of regular and true-up tariffs; timely finalisation of Utility accounts; Progress of Feeder & DT metering; progress on Revamped Distribution Sector Scheme (RDSS); and compliance in regard to Electricity (Late Payment Surcharge and Related Matters) Rules, 2022.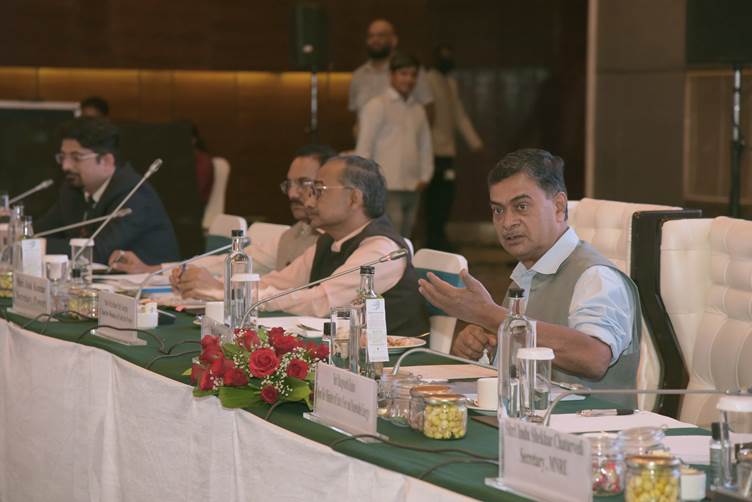 During the meeting, Hon'ble Union Minister launched the (i) 10th Integrated Rating of Power Distribution Utilities, (ii) 1st Consumer Service Rating of DISCOMs and (iii) Bharat eSmart Mobile Application (BeSMA).