Rights Of Pilgrimage Priests Will Be Safeguarded, Assures Uttarakhand CM Dhami
Chardham Teerth Purohit Haq-Hakukdhari Mahapanchayat Samiti postpones agitation following meet with Chief Minister
A delegation of Chardham Teerth Purohit Haq-Hakukdhari Mahapanchayat Samiti held talks with Chief Minister Shri Pushkar Singh Dhami at the Chief Minister's residence. The Chief Minister said that the Chardhams of Uttarakhand are major centers of faith for the country and the world. The job of the government is to strengthen the infrastructure development in the temples. Continuous efforts are being made by the state government to start the Chardham Yatra soon.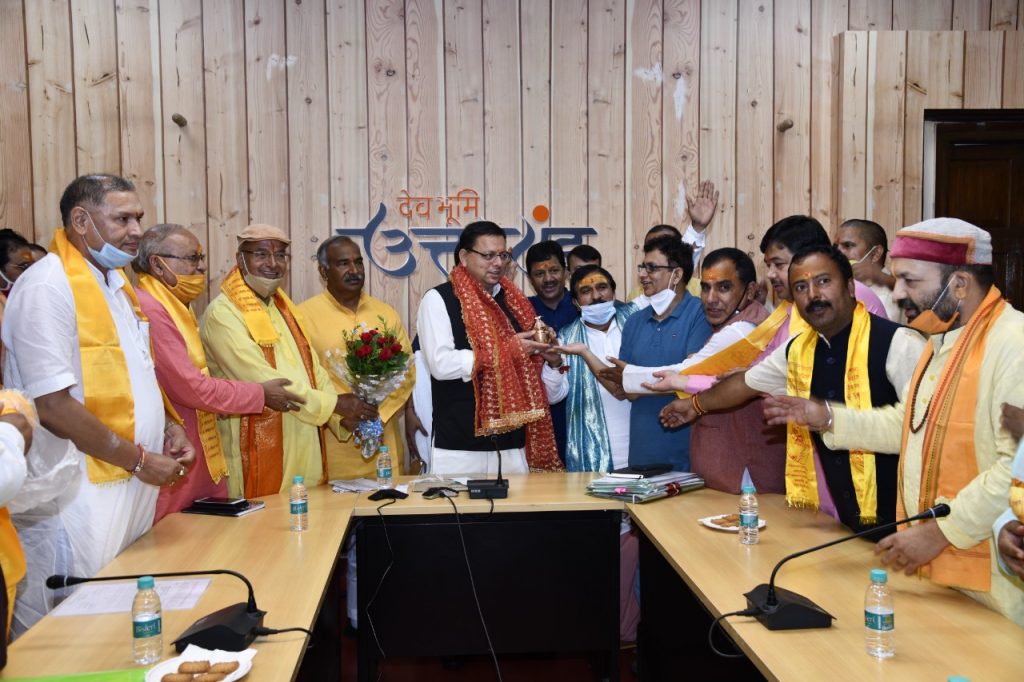 Chief Minister Pushkar Singh Dhami said that the rights of the people associated with Chardham will not be allowed to be affected in any way. The high-level committee formed under the Devasthanam Board will submit its report to the government after listening to the teerth priest associated with Chardham. Two pilgrimage priests each from the four Dhams will also be included in the committee. After the report of the committee, the government has to take a decision. The Chief Minister said that whatever is in the interest of the state, that work will be done.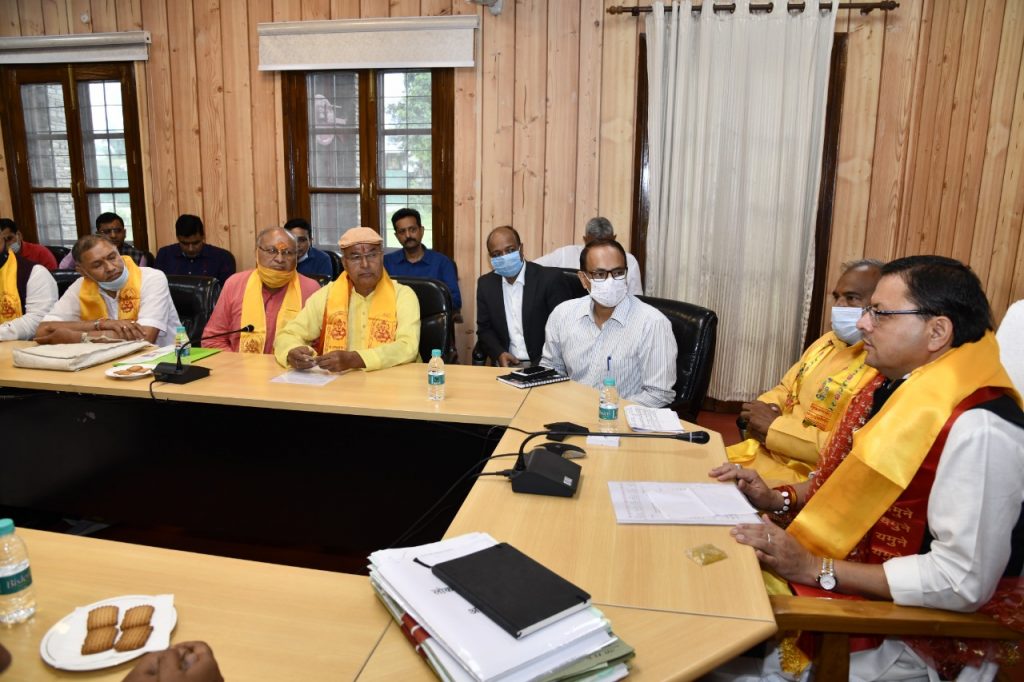 After the meeting, Shri Suresh Semwal, President of Gangotri Temple Committee and Convener of Chardham Mahapanchayat Committee, said that today it is very fortunate that the energetic Chief Minister had invited us today. The Chief Minister made it clear that in the high power committee that has been formed, eight people will be made members on your behalf. On the basis of the report, the appropriate solution will be worked out. The Chief Minister has been assured by the Chardham Mahapanchayat Committee that whatever our dharna, demonstration and agitation, we postpone it. We will keep it postponed till 30 October 2021. We have got the Chief Minister who takes all the subjects seriously, he also expressed his thanks for that.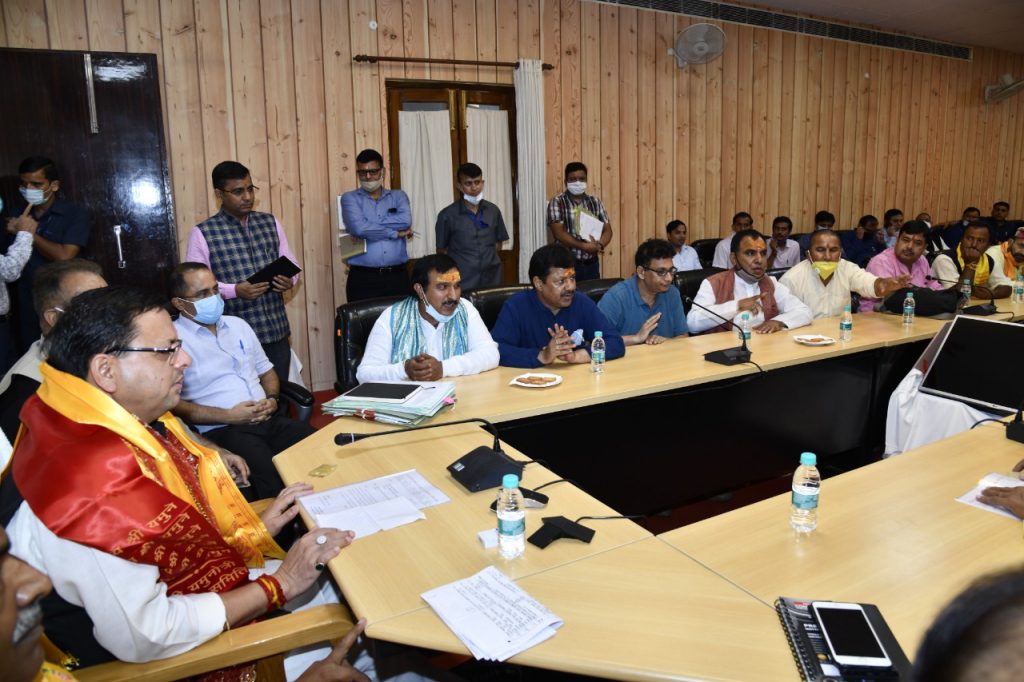 Chardham Mahapanchayat member Shri Umesh Sati said that a positive conversation was held with the Chief Minister today. We sincerely hope that this conversation will lead to an appropriate conclusion as soon as possible. I hope that the matter will be resolved properly. We the people of the four dhams have decided that we will suspend our movement till 30 October 2021. After that, as the outcome will come from the government, we will decide about the future after that.
On this occasion, Cabinet Ministers Shri Arvind Pandey, Shri Ganesh Joshi, Secretary Shri Shailesh Bagoli, CEO Devasthanam Board Shri Ravinath Raman, Secretary Shri H.C. Semwal, ACEO Devasthanam Board Shri B.D. Singh and representatives of Chardham Teerth Purohit Haq-Hakukdhari Mahapanchayat Committee were present.