Rings Of Fire: Athletes Warn Of Heat Risk During Tokyo Olympics
Heat and humidity levels hit extreme levels this week as Tokyo Olympics start today
As Tokyo Olympics start today, the Japan's environment agency has issued a Heat Stroke Alerts. Data suggests that the Wet Bulb Globe Temperature – a measure combining heat and humidity, used by organisers to assess safety – hit 31.8°C. This is close to danger limits for some sports, such as triathlon, which cannot start if WBGT levels are above 32.2°C.
The mean annual temperature in Tokyo, the capital city and host of the 2021 Olympics, has risen by 2.86°C since 1900, more than three times as fast as the world's average. Maximum daily temperatures exceeding 35°C have become increasingly common in Tokyo since the 1990s, while a brutal Tokyo heatwave in 2018 would have been impossible without climate change, scientists say.
"Tokyo is no stranger to high levels of heat and humidity, and with climate change I hope all Olympians taking part in the Games have prepared to compete in these conditions. They will find it tough, and endurance athletes will find it impacts their performance. The main health focus ahead of these Games has been on Japan's COVID outbreak but organisers must show a duty of care to athletes and ensure that events do not start under dangerous temperatures," says Dr Jonathan Buzan, Physics Institute, Oeschger Centre for Climate Change Research, University of Bern.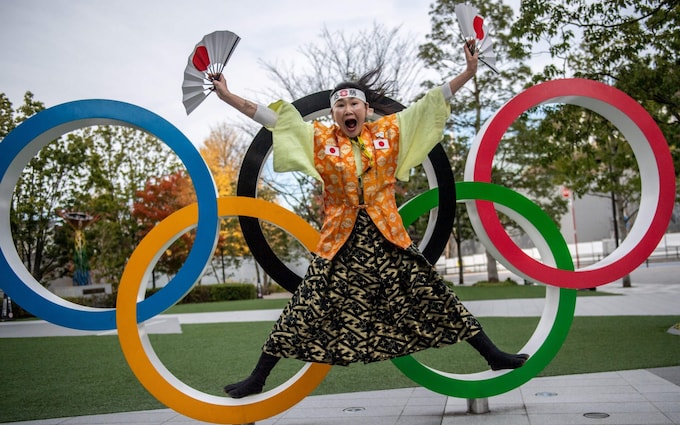 Olympic organisers say they are prepared for high temperatures intensified by climate change – but in a study compiled ahead of the Games, athletes and scientists warn that heat and humidity could pose a significant threat to competitors.
"Japan has witnessed record breaking heat waves in recent years, and we know this is due to human-driven climate change. High temperatures and humidity are likely to increasingly put pressure on athletes' performance, especially for outdoor sports. At 32°C wet bulb temperature we know that outdoor labour becomes dangerous, even deadly. Combine this with, say, attempting a marathon, and you're courting serious health risks," says Dr Fahad Saeed, Scientific Model and Data Manager – Climate Analytics
'Rings of Fire: How heat could impact the 2021 Tokyo Olympics' is backed by the British Association for Sustainability in Sport (BASIS) and scientists from the Priestley International Centre for Climate at Leeds University and Portsmouth University's Extreme Environment Laboratory.
"It's time that organisers of major global sporting events made climate impacts, as well as environmental sustainability, a core factor in deciding where and how they should be hosted. As this report shows, we can't continue to treat climate change as a marginal concern. The risk to athletes and spectators is a central concern," says Russell Seymour, CEO of BASIS
"I think we're certainly approaching a danger-zone… it's a horrible moment when you see athletes cross the line, their bodies fling back in total exhaustion, and then not rise up," says elite British rower Melissa Wilson.
"Olympic organisers must take the warnings in this report seriously or face a real risk of competitors collapsing through heat exhaustion," says Mike Tipton, Professor of Human & Applied Physiology at the Extreme Environments Laboratory, School of Sport, Health & Exercise Science at the University of Portsmouth.
"I sincerely hope that future generations of athletes will be able to compete safely in an Olympic marathon, as I was fortunate enough to do. But more and more, heat acclimatisation will become essential, not just desirable for all marathon runners competing in hot environments," says Mara Yamuichi, Beijing 2008 Olympics athlete and second-fastest British female marathon runner of all time.
"The difference of 1-2 degrees on a race day will have a major impact on whether the event is safe to run," says Ben Bright, head coach at the British Triathlon Federation.
As a result the marathon and cycling events have already been moved to cooler climes, but other sports may face safety checks before they proceed in July – while the IOC may need to integrate climate data into future venue criteria as global temperatures rise. Organisers have already admitted that heat and humidity levels in Tokyo could be a 'nightmare', with pictures of collapsed athletes at the 2019 Doha Athletics Championships fresh in the memory.
2021 is a year of major events, with the annual COP26 UN climate summit taking place in Glasgow, Scotland this November. All countries are expected to announce tougher goals to cut the use of oil, gas and coal – although major coal user Japan is so far resisting efforts to speed a switch to cleaner fuels.
Views expressed here are those of Dr. Seema Javed, a known Environmentalist, Journalist and Communications