RINL Can Turn PAT Positive In 1st Quarter Of FY23-24 : CMD, RINL
Shri Bhatt congratulated Marketing collective for their multiple initiatives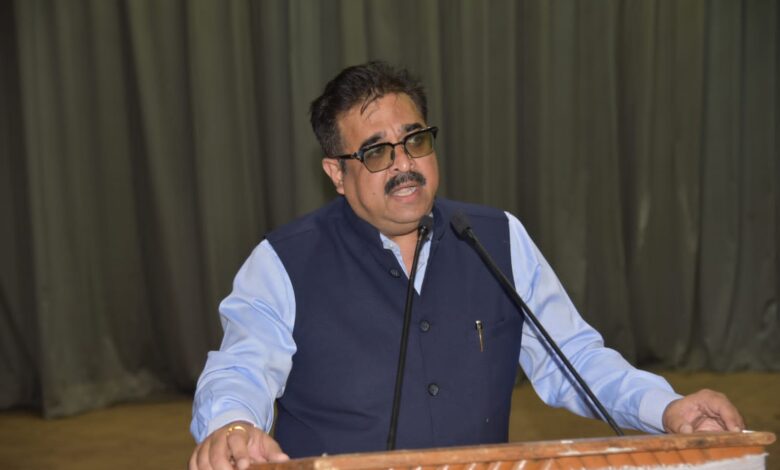 Addressing the RINL collective, Shri Atul Bhatt, CMD, RINL on the First Day of the FY23-24, at M.P.Hall, Ukkunagaram today, said that "FY22-23 has been the most difficult year due to the multiple challenges at multiple fronts. But because of the dedicated efforts of the team RINL we could overcome the challenges." He congratulated the RINL collective and said, "With lessons learnt from this difficult year and with the determination of RINL collective our organisation can turn Profit After Tax (PAT) positive in the 1st quarter of FY23-24".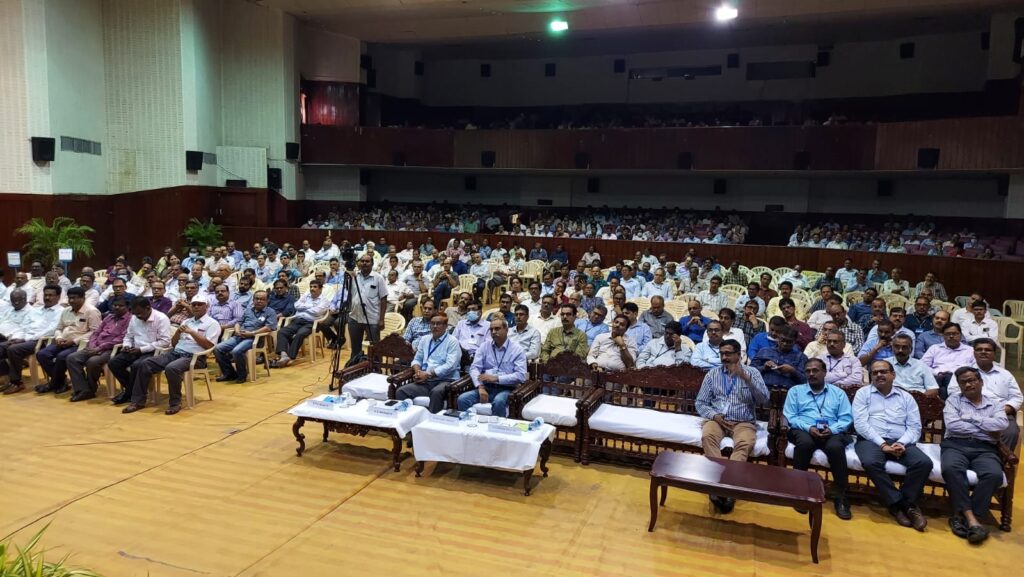 Congratulating the project collective he informed that Preliminary Acceptance Certificate (PAC) has been issued for the forged wheel plant at Rae Bareli and very soon the production will be ramped up to 55,000 wheels in the current Financial Year to meet the demand from Indian Railways for high speed Trains.
Shri Bhatt informed that, "In the area of raw material securitization, We had taken several initiatives, with timely intervention from the Ministry of Steel. We increased usage of Indigenous Coals in the blend and advance payment from customers was incentivized."
He added that "Odisha Mineral Development corporation, (OMDC), the RINL's subsidiary, could achieve significant progress towards resumption of mining operations. This would not only provide raw material security to RINL but also provide income in the form of Dividends."
Appreciating the works collective for maximizing the production within the available resources, Shri Bhatt said, "On the operations front, we have successfully sailed through the most difficult year in the history of the Company. Within the Saleable Steel production of about 13,000 t/day, we have maximized the Finished Steel production to about 12,500 t/day. For the year as a whole, Hot Metal production from 2 Blast Furnaces, Finished Steel production from all the Expansion Mills and High End Value Steel production are the best for any year since inception."
Shri Atul Bhatt congratulated Marketing collective for their multiple initiatives and commercial skills like advance payments from customers etc. to secure our share in the market amidst the toughest competitive business environment. He also applauded the financial acumen of the finance collective in the management of cash flow and treasury management. .
Shri DK Mohanty, Director (Commercial), Shri AK Bagchi, Director (Projects), Chief General Managers, Heads of the Departments / Senior Executives, Representatives of the Steel Executives Association, Members of the Trade Unions, Representatives of the SC, ST and OBC Associations, Representatives from WIPS attended the meeting.