RINL CER Initiative For Providing Hearing Aid Devices For Persons With Disabilities
Yet another noble gesture by RINL for 118 children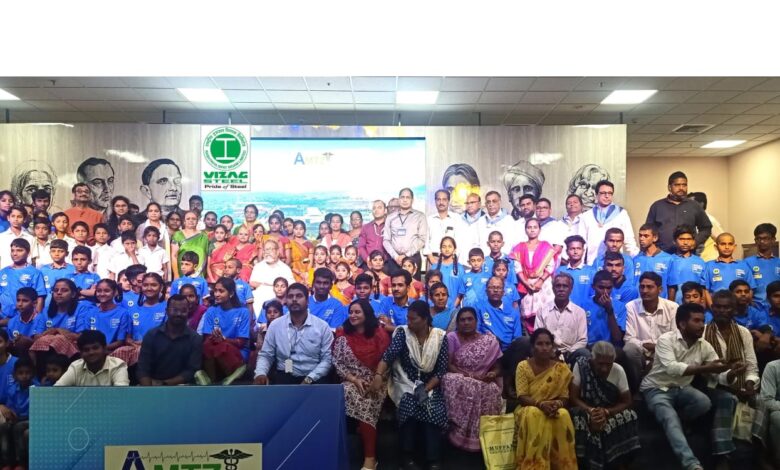 Rashtriya Ispat Nigam Limited (RINL) has extended financial support of Rs.10.57 Lakhs under Corporate Environmental Responsibility (CER) initiative to provide Hearing aid assistive devices through Artificial Limb Centre and Medivalley Incubation Councils of Andhra Pradesh Med Tech Zone (AMTZ), Visakhapatnam.
118 needy children with hearing disability from four local educational institutions i.e., Bhagavatula Charitable trust, MVSS School, Arunodaya Special School and Sun Flower Special School were provided with Hearing aid assistive devices.
Hearing Aid Screening and fixation camp for the 118 children was conducted today at Med Tech Zone, Visakhapatnam.
Shri G. Gandhi, CGM (HR)-CS, RINL along with executives from CSR department of RINL, Dr. Jitendra Sharma, Managing Director & Founder CEO along with Divisional heads and scientists and medical team from Andhra Pradesh Med Tech Zone & Heads of four education institutions attended the camp and interacted with the children and parents.