RINL Conducts Customer Meet – 2023
Later, the customers had a fruitful interaction with senior officials of RINL
RINL, Visakhapatnam Steel Plant has organized "Customer Meet" today at Gurajada Kalakshetram of Ukkunagaram of RINL where around 100 nos Customers from all over India along with Exports customers have attended the meeting. RINL has a large base of customers operating in 23 branches operated across width & breadth of India.
The meeting was chaired by Shri. Atul Bhatt, CMD, RINL, Shri. DK Mohanty, Director (Commercial) , Shri. AK Bagchi, Director (Proj) & additional charge Director(Operations), Dr. SC Pandey, Director (Personnel) & Dr. S Karuna raju, IAS, chief vigilance office, RINL.
Addressing the customers, Sri Atul Bhatt, CMD RINL said 'We share a beautiful symbiotic relationship with our customers and our fortune in a way is intertwined with each other' Highlighting the importance of customer meets, Srii Atul Bhatt said to have such all India customer meets during the start of every financial year. Sri Atul Bhatt lauded the support given by the customers during times of need. He requested the customers to be part of the growth path of the company and help in increasing the market share of RINL. He said that FY2023-24 is going to be a "Momentous Year" as the plant is all set to ramp up production from Aug'23 onwards and assured that the requirement of customers will be fully met from the improved production levels.
Shri DK Mohanty, Director (Commercial), RINL in his address explained the global & domestic market scenario. He assured that RINL was and will always strive to protect the interests of their valued customers in the longer run. He has appreciated the loyalty shown by the customers and commended their constant patronage to RINL and its products. Thanking customers for their patronage, Shri DK Mohanty, Director(Commercial) RINL said RINL team from marketing font, Production front and all other fronts is always there to ensure that the needs of the customers are met with the motto "at Right time – at Right place -at Right price".
Shri. M Satyanandam, Chief general manager & HOD (Mktg.), RINL elaborated on the issues faced by RINL during FY22-23. He further expressed that with the vision & mission of top Management supported by stable economic outlook for India during FY23-24, RINL is all set for growth trajectory.
Later, the customers had a fruitful interaction with senior officials of RINL, wherein they were assured of resolving the issues pertaining to various issues of marketing.
The meeting ended on a positive note as customers and RINL evolved a 'Win-Win Plan' for FY2023-24 which is going to be a game changer for years to come.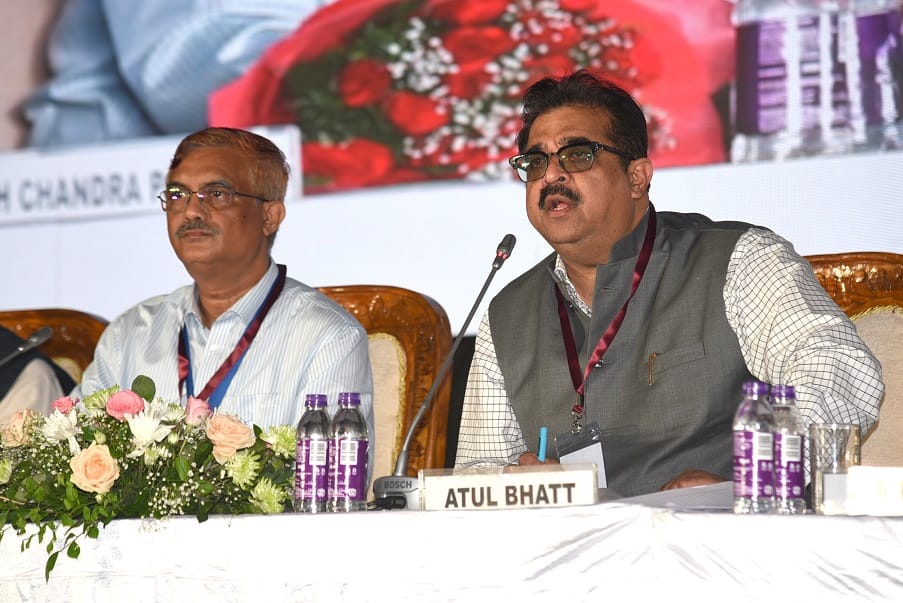 After the meeting, some of the customers were taken to various production units of RINL & the Central dispatch yard of marketing.
Chief general managers, senior officials, representatives of steel executive association, various trade unions and associations have also attended the program.