RINL Hockey Team Wins Friendly Hockey Match Against Visakhapatnam District Hockey Association Team
RINL paid rich tributes to legendary hockey player Major Dhyan Chand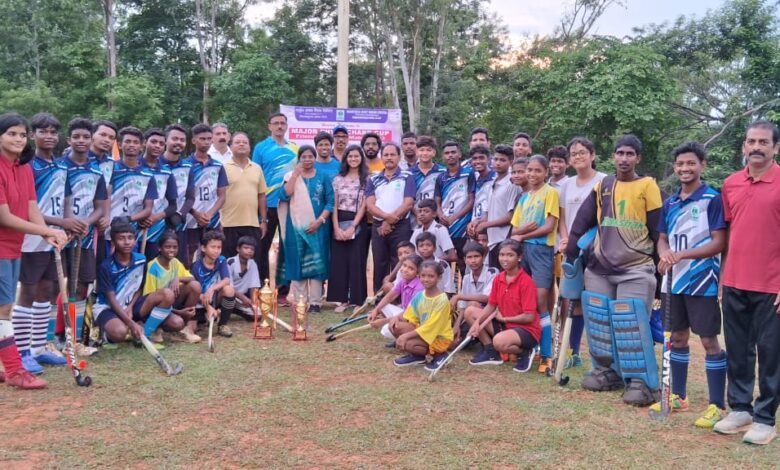 A friendly hockey match was organised at the RINL' s hockey field, sector -1, Ukkunagaram township of Visakhapatnam steel plant today by the Sports department of RINL as a prelude to the National Sports Day on 29th August to commemorate the birth anniversary of hockey legend, Major Dhyan Chand. The day is also dedicated to the nations' sports heroes and champions, honoring their contribution and dedication towards bringing laurels to the country.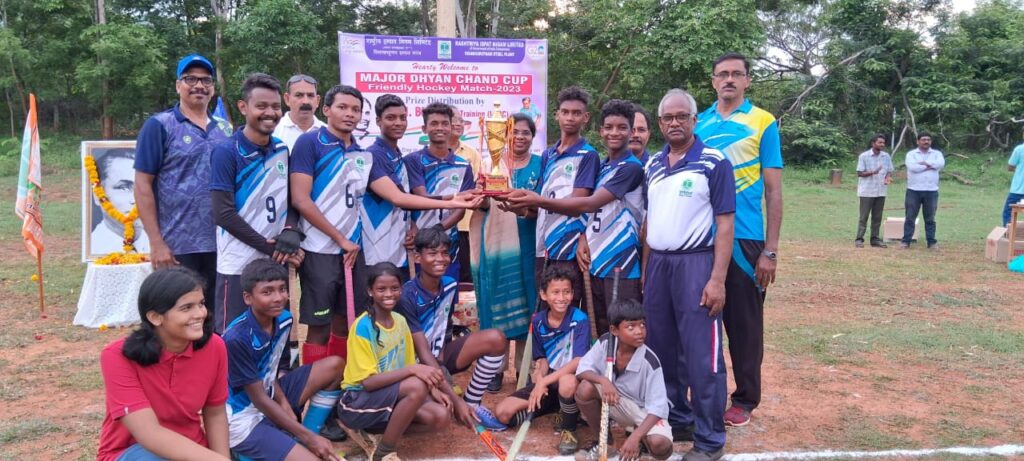 RINL hockey team won the match by penalty shootout at the end with a score 8-7. The RINL hockey team comprised employees and dependents.
The Chief guest Mrs N Bhanu, GM (Training), L&DC (learning & development centre), RINL paid rich tributes to legendary hockey player Major Dhyan Chand and distributed the prizes to players.
Sports department collective of RINL, players, hockey lovers witnessed the event with keen interest.