RINL Hosts First Ever National Vendor Interaction Program-2023 On 28th January
Program to provide a forum for the sellers to interact with RINL Management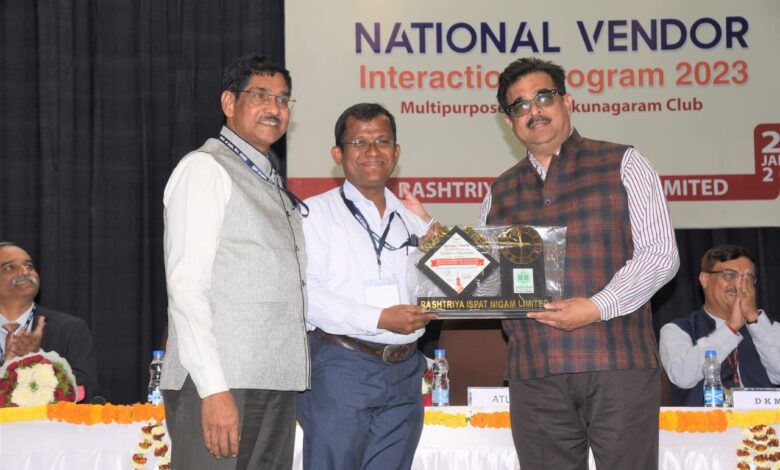 RINL-Visakhapatnam Steel Plant organised the 1st ever "RINL NVIP-2023-National Vendor Interaction Program—2023" on January 28, 2023 (Saturday) at Visakhapatnam Steel Plant. This National Vendor Interaction Program provided a forum for the sellers to interact with RINL Management and with the intention to foster a long-term business relationship between RINL and the sellers.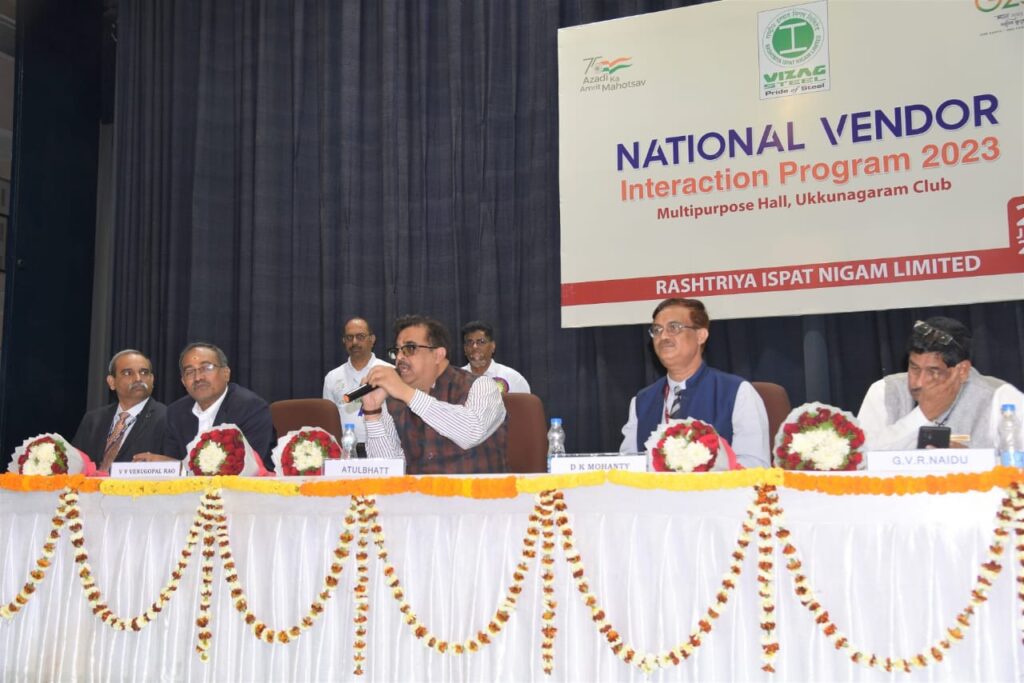 The registered and active vendors of the Materials Management (MM) department of RINL's Visakhapatnam Steel Plant were invited to attend the Vendor Interaction Program, in which around 250 vendors from various parts of the country participated. Suppliers of refractory materials, oils, chemicals, medicines, ferro alloys, imported raw materials, indigenous raw materials, mechanical and electrical items, etc. also attended the programme.
Shri Atul Bhatt, CMD, RINL, Shri DK Mohanty, Director (Commercial) and other directors of RINL, senior officers of the Works division, Purchase, Stores, Marketing, etc., were available to interact with the vendors.
Officials from various government and non-government institutions, such as banks, the government's e Market place, MSME Facilitation Office, the National Small Industries Corporation (NSIC), District Industries Centre (DIC), the Visakha Autonagar Small Scale Industrialists' Welfare Association (VASSIWA), the Dalit Indian Chamber of Commerce and Industry (DICCI), etc., also participated in the RINL National Vendor Interaction Program 2023.
A presentation was be made by the senior officials of the MM department of RINL about the procurement overview. Officials of the Government e-Marketplace (GeM) made a presentation about the process and requirements for procurement through GeM for the benefit of vendors attending the program.
For the benefit of MSMEs, presentations were also be made by MSME-DFO, Visakhapatnam, to create awareness about government initiatives for MSMEs. A large number of local vendors are also expected to attend the program and they will benefit from the MSME's presentation and interaction with the concerned officials.