RINL Organises Cycle Rally As Prelude To World Environment Day Celebrations
The rally was conducted with a message to save natural resources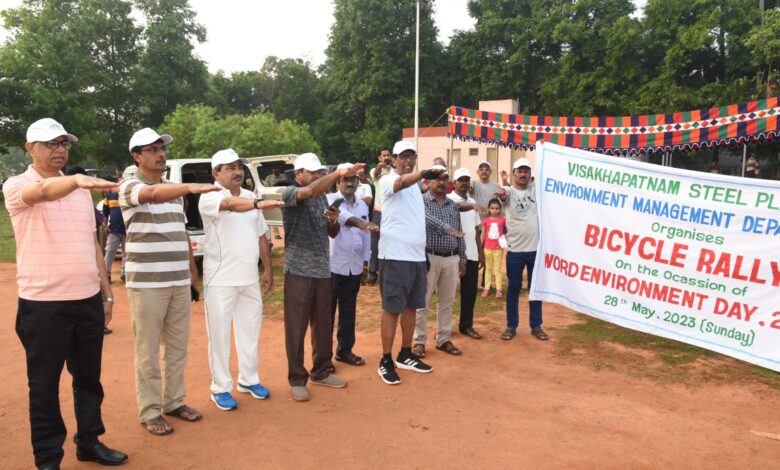 As part of commemorating World Environment Day (5th JUNE), RINL-VSP organised a cycle rally at Trishna Grounds of RINL, today.
The chief guest of the program, Dr. S.C.Pandey, Director (Personnel) RINL flagged off the cycle at Trishna grounds. He administered the LIFE Pledge to all the participants that "everyone will make all possible changes in their daily life to protect the environment, and commit to continuously motivate their family, friends and others about the importance of environmentally friendly habit,".
Dr. S.C.Pandey, Director (Personnel) RINL congratulated the Environment management department of RINL for conducting various programs as part of the World Environment Day (5th JUNE).
The cycle rally was conducted with a message to save natural resources, environment and everyone's own Health.
Children, youth, senior officials of Environment management department and other employees of RINL actively participated in the cycle rally which lasted for a stretch of 5 Kms through various sectors of Ukkunagaram Township from Trishna Grounds.
Appreciation certificates were presented to all the participants at the end of the cycle rally by Shri G. Phani Kumar, GM (Environment management department)-Incharge & head of the department.