RINL Organises Workshop On "Health & Wellness For Women Through Yoga
The workshop was attended by more than 250 women employees of RINL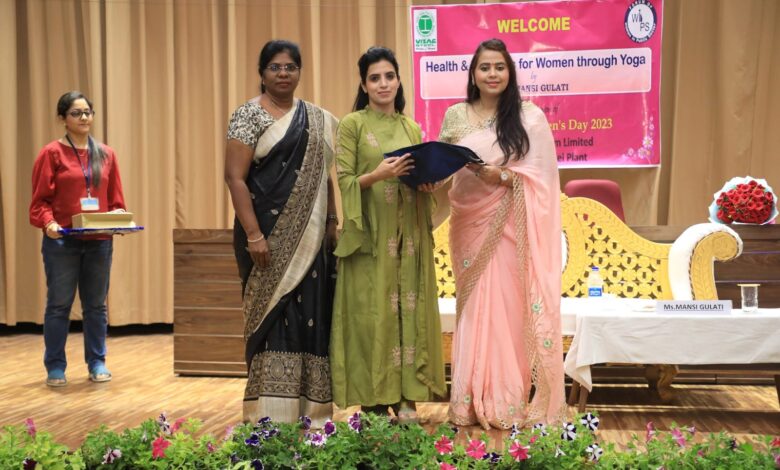 On the occasion of the upcoming International Women's Day, HRD Dept. of RINL in association with WIPS-RINL organized a workshop on "Health & Wellness for Women through Yoga", today at the Learning and Development Centre (L&DC) of RINL.
Ms Mansi Gulati, International Yoga exponent, well known for her expertise in contemporary concepts of face yoga was the guest of honour and the faculty for this workshop.
The workshop was the initiative of Smt. Nupur Bhatt, first lady of RINL & President, Visteel Mahila Samiti in coordination with WIPS-RINL.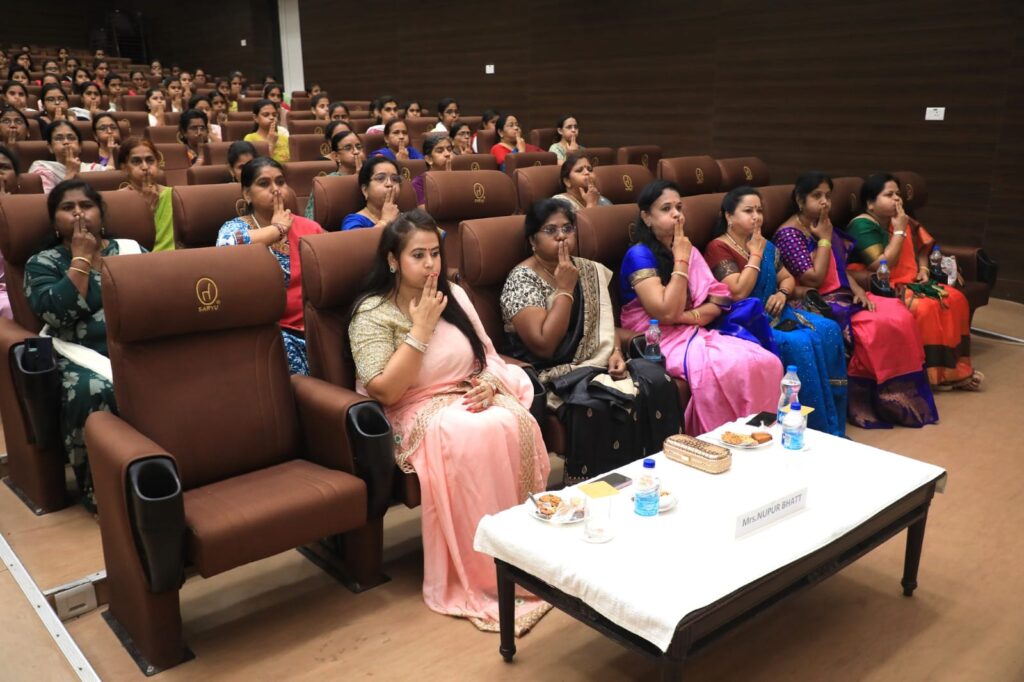 Smt. N Bhanu, GM (Training) & HoD-L&DC (learning & development centre) welcomed the President, VMS and the guest of honour.
Speaking on the occasion, Ms Mansi Gulati spoke on the importance of yoga in daily life and its special importance especially for women. Many yoga poses (postures) were demonstrated by Ms Mansi Gulati engaging all the participants e.g. Yoga for Glowing Skin, Face Yoga for Dark Circles, Acne, Pigmentation, Face Yoga for Strengthening and Toning Facial Muscles etc.
All the participants were energized by the novel concept of yoga introduced to them. The workshop was well attended by more than 250 women employees of RINL.
Mrs. Nupur Bhatt, first lady of RINL & President, Visteel Mahila Samiti thanked Ms. Mansi Gulati for imparting very inspiring and useful Yoga techniques to women and presented her a memento as a token of appreciation.
The workshop concluded with a vote of thanks by Coordinator WIPS-RINL, Smt. K Smita Chandrawati. The session was compered by Secretary, Visteel Mahila Samiti.