RINL Steel Executives' Association Writes To Union Steel Minister Seeking Urgent Help
Requests for directions to SAIL to bid in EOI given by RINL for providing working capital / Raw materials against supply of steel by RINL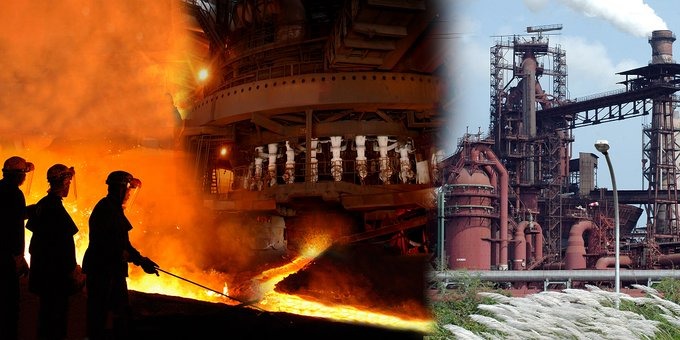 Steel Executives' Association of Rashtriya Ispat Nigam Limited has written a letter to Union Steel Minister Shri Jyotiraditya Scindia, requesting him to issue necessary directions to SAIL to bid in EOI given by RINL for providing working capital / Raw materials against supply of steel by RINL. The content of the letter is given below for the benefit of the viewers of www.indianpsu.com –
To
Sri Jyotiraditya M Scindia ji,
Honorable Minister of Civil Aviation and Steel,
Government Of India.
Respected Sir,
Sub: Request for directions to SAIL to bid in EOI given by RINL for providing working capital / Raw materials against supply of steel by RINL- regarding
RINL Visakhapatnam Steel plant is one and only shore based integrated steel plant with two Major ports in a vicinity of 25 km. RINL Visakhapatnam steel plant expanded its capacity from 3 million ton to 7.3 million ton as per National Steel Policy given by GOI and now it is the biggest steel PSU single unit.
Unfortunately RINL could not achieve it's rated capacity due to financial crisis. RINL did not have captive iron & coal mines since inception. As a result, our production cost is 6 to 7 thousands rupees per ton of steel more than any other steel plant in India. SAIL is having excessive iron ore fines in its mines. RINL is purchasing iron ore from NMDC at market price. In account of iron ore only RINL is bearing 4 to 5 thousands rupees extra for one ton of crude steel production. RINL is associated with Gangavaram port to get imported coking coal through conveyor as both are situated side by side. At the same time SAIL is also importing coking coal from Gangavaram port and transporting by rail which is costing around 1,000 rupees per ton.
SAIL does not have production unit in South India for long products and has to send from northern region to its southern marketing yards. In recent past SAIL got good export orders in structural and intermediate products. All these can be produced in RINL and exported through two major ports near by Visakhapatnam Steel plant.

Sir, You know RINL is producing world class long products and we guarantee the quality on par with SAIL. If SAIL gets the EOI dated 27th March 2023 by RINL, lots of money can be saved by logistics and ore fines utilisation for SAIL. RINL also will be benefited as it's production cost will come down significantly by maximum utilisation of equipment and well trained manpower.
Having conversion contract with other steel manufacturing units is existing practice as per market and logistic requirements by even market leaders. By this,SAIL can convert it's unused iron ore fines in to quality steel products with good techno economic factors with a little bit of investment.
Apart from satiating the emotional connect the Plant has with AP established after a great struggle, it's a win-win situation both for SAIL and VSP which, we believe, as a statesman and an intellectual, you will certainly welcome. It may kindly be recalled in this context that VSP was the originally with SAIL before incorporating RINL and in a way, what we proposed is only a homecoming for Vizag Steel. Even in this tough time also RINL registered around 23,000 crore turnover in FY 2022-23 with only two Blast furnaces in operation as third one was shut down in Jan 2022 due to lack of Coking Coal and working capital. This tie up of SAIL and RINL will certainly strengthen our Government's aim of "Atmanirbhar Bharat".
Hence we request you to kindly see that SAIL management to have tie up with RINL.
Thanking you sir,

Katam SS Chandra Rao, President
KVD Prasad, General Secretary