Rolling Out Of 5G Network In India
Telecom Service Providers (TSPs) have started providing 5G services in the country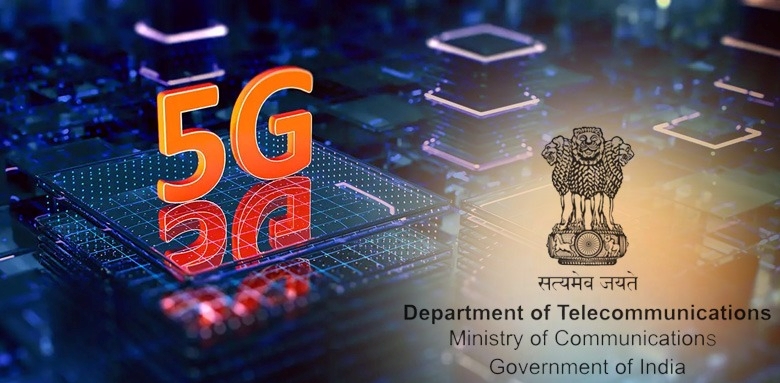 Telecom Service Providers (TSPs) have started providing 5G services in the country from 01.10.2022 onwards and as of 26.11.2022, 5G services have started in 50 towns distributed over 14 States/UTs. (Annexure)
As per the Notice Inviting Application (NIA) dated 15-06-2022 for auction of spectrum and the license conditions, the rollout obligations are required to be met over a period of five years, in a phased manner, from the date of allocation of spectrum. Further expansion of mobile networks beyond the mandatory rollout obligations, depends on the techno-commercial consideration of the Telecom Service Providers (TSPs).
Department of Telecommunications (DoT) has notified the Indian Telegraph (Amendment) Rules 2017 enabling Mandatory Testing and Certification of Telecommunication Equipment (MTCTE), which prescribes that any telegraph which is used or capable of being used with any telegraph established, maintained or worked under the licence granted by the Central Government in accordance with the provisions of section 4 of the Indian Telegraph Act, 1885, shall have to undergo prior mandatory testing and certification in respect of parameters as determined by the telegraph authority from time to time.
Further, DoT has issued amendment in Telecom Licenses on 10.03.2021, wherein, all Licensees have been directed to connect only Trusted Products in their telecom networks with effect from 15.06.2021. The amendment has been issued to implement the provisions of National Security Directive on Telecommunication Sector (NSDTS). It aims to establish a mechanism for sourcing of telecommunication equipment only from trusted sources to enhance the security of telecom networks and to address the national security concerns.
Annexure
State/UT-wise list of towns where 5G services have started as on 26.11.2022:
S. No.
State/UT
Town
1
Delhi
Delhi
2
Maharashtra
Mumbai
Nagpur
Pune
3
West Bengal
Kolkata
Siliguri
4
Uttar Pradesh
Varanasi
Lucknow
5
Tamilnadu
Chennai
6
Karnataka
Bangalore
7
Telengana
Hyderabad
8
Rajasthan
Jaipur
9
Haryana
Panipat
10
Assam
Guwahati
11
Kerala
Kochi
12
Bihar
Patna
13
Andhra Pradesh
Visakhapatnam
14
Gujarat
Ahmedabad
Gandhinagar
Bhavnagar
Mehsana
Rajkot
Surat
Vadodara
Amreli
Botad
Junagadh
Porbandar
Veraval
Himatnagar
Modasa
Palanpur
Patan
Bhuj
Jamnagar
Khambhalia
Morvi
Wadhwan
AHWA
Bharuch
Navsari
Rajpipla
Valsad
Vyara
Anand
Chota Udaipur
Dohad
Godhra
Lunawada
Nadiad