Rs. 1647 Crore Scam In Dumper Purchase In Coal India Limited
Contract awarded to JV Gokal & Company, which was investigated in Augusta Westland Helicopter Deal
Buy Cheap, Buy Twice – perhaps this idiom goes well with Coal India Limited and its subsidiary South Eastern Coalfields Limited (SECL). The PSU, Coal India Limited (CIL) entered into a pact with Belaz, a Belarus-based mining equipment manufacturer, for 77 dumpers with 150 ton capacity each for its subsidiary South Eastern Coalfields Limited (SECL). All these 77 Dump Trucks were sent to opencast mines of Gevra Project in Chhattisgarh.
www.indianpsu.com is in information that due to manufacturing defects and other reasons, only 25 odd dumpers are operational at Gerva while the rest are not being operated. On the contrary, despite poor performance, billing and payments to BELAZ and their Indian Agent JV Gokal & Co is being done on a regular basis. It has also been verified by our sources that massive kickbacks have taken place at the highest level of Coal India in finalizing the deal between Coal India officials and Belaz Dubai-based agents who were also agents for Augusta Westland helicopters in India and had already been investigated by the several agencies of the country.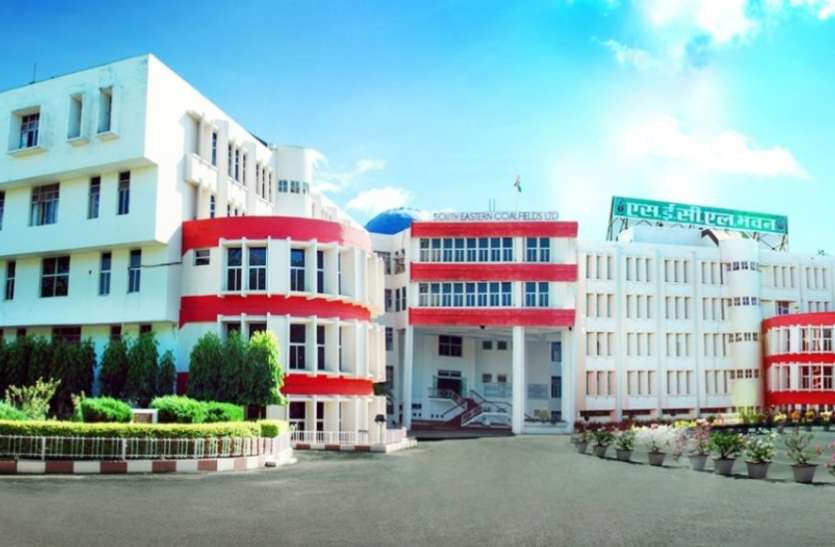 Upon further investigation directly at ground level in the Gevra project of SECL BELAZ-made 150T Dumpers at SECL are having numerous manufacturing defects and also unsafe to operate as given below. Our on-ground sources/reporters at Gevra has collected the following information which is being briefed as under –
• These Belaz dumpers failed in anti-collision tests during the time of commissioning and there has been reportedly fatal incidents which has been hidden from DGMS . After several complaints from some SECL offocials, BELAZ modified the bumpers of the chassis of the said Dumpers. It is not known whether such modification in the field will prevent fatality or not. Because of this modification, our sources reveal that operator's area of view has now decreased and blind-spot area has increased, steering clearance diameter has increased. The Anti-collision bumper fitted on these dumpers are not the standard supply one and has been modified and additionally welded to the bumper which has faulted the technical design of these dumpers. No other dumper manufacturers like Caterpillar, Komatsu or BEML have any such issues. Because of the above, the probability of inadvertently hitting Dumpers with other machines or other objects has increased. Increase in frequency of hitting of Dumpers, damage of railings, footsteps are the examples of unwanted incidents which might have been caused due to increase in overall length of the Dumpers.
• Brake systems of BELAZ-150T Dumpers are defective and weak. The dynamic retarder does not function and speed stabilization functions are non operational. Operators are unable to control the dumpers and have become shaky, and they don't have confidence in running these Dumpers. Frequent use of mechanical brakes in this electrical dumper has caused several fire incidents and all these because the dynamic retarding brake function is a total flaw. If this goes on our sources reveal that there could be a major fire disaster any day.
• The Situation has become so bad, that less than one third of BELAZ-150T Dumpers ply regularly. For fear of loss of control, non-working of brakes, steering problems, Dumpers are operated with 2 buckets of load against 5 buckets, as mentioned in the contract.
• All the software information, troubleshooting techniques are not shared by BELAZ to SECL and is kept opaque as a result of the SECL departmental maintenance crew has no clue about the machine and Belaz has been taking SECL for a ride. Blame games are made by BELAZ to SECL on haul road conditions and there are instances of frequent blackmail by Belaz to SECL.
• There have been many failures on contactors, sensors, electrical components, wheel motors, alternators, these dumpers don't take load.
• Frequent breakage of mountings of traction alternator, bending/coming out of dump body pins, breakage / twisting of rock ejectors etc. are indicative of poorest of poor qualities of these Dumpers.
BELAZ is said to be a company owned by the government of Republic of Belarus; so much of the resources fitted in the Dumpers were subsidized by the government. By taking advantage of the lowest rate, BELAZ has dumped their poor-quality Dumpers.
It is amply clear that technical qualifications were not taken in account while hurriedly signing the pact with Belaz and only financials were taken in account to oust Indian players, killing the very spirit of 'Make In India'. Also, billing for non-operational dumpers is again costing the exchequer of the country and leading to widespread corruption within the SECL.
In simple words, this is a case of clear cut scam to the tune of Rs. 1647 crores, which by this time has failed to catch the attention of the media.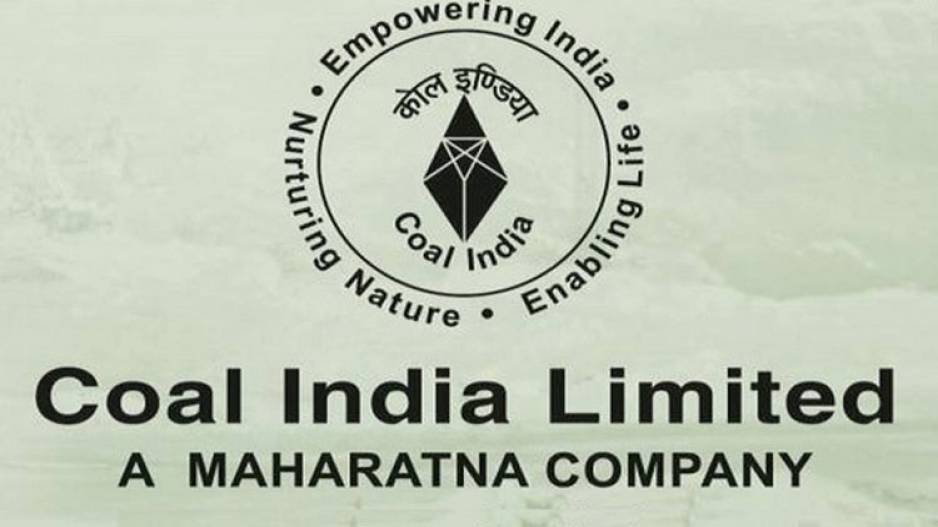 Sanish Chandra, PRO of SECL came up with a flimsy reply to the queries of www.indianpsu.com saying "with reference to your Email query dated 23.12.2021 titled SECL and Belaz Dumpers , this is to be conveyed that these details are untrue and incorrect. These dumpers have been deployed at Gevra Area for OB hauling and were procured against Project provisions. The HEMM Procurement has been done as per Purchase Guidelines of Coal India Ltd."
It may be realled that JV Gokal & Company, was under intense scrutiny by Indian investigating agencies in the Augusta Westland chopper deal. It was on 2 September 2009, a helicopter carrying Dr. Y.S . Rajasekhar Reddy went missing in the Nallamala forest area. The next morning, the helicopter wreckage wad been found on top of Rudrakonda Hill, 40 nautical miles (74 km) from Kurnool. The Committee probe into the YSR accident was critical of the A.P. Aviation Corporation Ltd (APACL) to allow the Chief Minister to travel by an older helicopter, airworthiness of which was doubtful instead of pressing into service its new acquisition, the Augusta Westland (AW – 139) chopper.
The APACL, according to the committee probe, handed over maintenance to O&M and reduced its strength of personnel. But "for reasons best known", the Corporation continued to hire M/s OSS Management Services which itself did not possess adequate manpower or professionalism. The Committee said the Rs. 61 crore Augusta Westland's "procurement, contract administration and O&M lacked professionalism" and recommended an independent audit into it. The circumstances leading to the extension of service of then APACL Chief Operating Officer Capt. Jagan Manthena and his role in these aspects also needed a thorough examination. Captain Jagan Manthena was the member (technical) of the high-level committee which finalised the tenders for the purchase of the Augusta AW139 helicopter. Capt. Jagan Manthena later worked as a pilot at Heligo Charters. Heligo Charters, a company related to Sharp Ocean Investments and Oss Air Management and also a member of the JV Gokal Group. A complaint was been filed seeking an investigation into the sale of 21 civil helicopters worth over Rs 7,000 crore (US$1.6 billion) by Augustab Westland between 2005-2013 in India. Augusta Westland has been selling civil helicopters in India through its agent Sharp Ocean Investments Limited, which is promoted by twin brothers Nayan Jagjivan and Nakul Jagjivan. Tax authorities in India have been asked to probe the possibility of tax evasion by Sharp Ocean on the commission received for the sale of helicopters and foreign exchange deprivation to the country by off-shoring payments for the sale of helicopters in India. Separately, the Comptroller and Auditor General, in its report, indicted the Chhattisgarh government for overpaying Rs.65 lakh (US$120,000) for the purchase of a VVIP chopper -an Agusta A-109 Power helicopter from Sharp Ocean Investment Ltd and its India representative, OSS Air Management. Both companies are promoted by twin brothers Nayan Jagjivan and Nakul Jagjivan.
Strangely enough, emails sent to JV Gokal & Company, Shri Pramod Agarwal – CMD Coal India Limited, Shri A.P. Panda – CMD SECL, Binay Dayal – Director Technical CIL and S.K. Sadangi – CVO CIL, did not elicit any response.
TO BE CONTINUED…. Bigger Scam in the making—-