SAIL Supplies Steel For Seventh Frigate Under P17 A Project
Step strengths India's defence indigenization efforts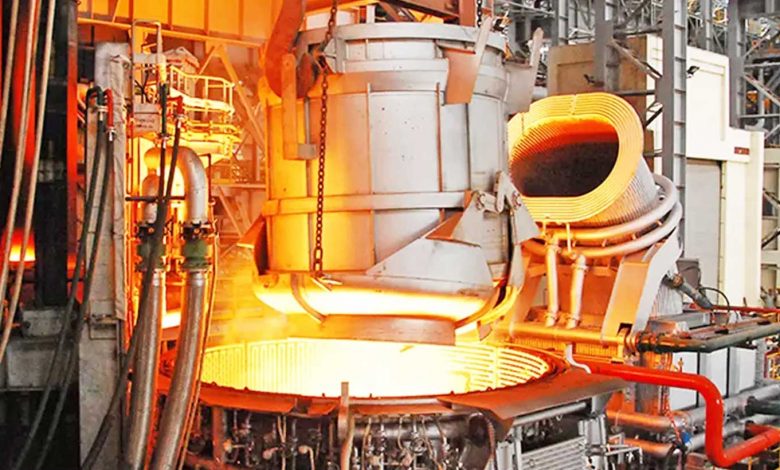 Steel Authority of India Limited (SAIL), one of India's largest steel producers, has once again demonstrated its strong focus on enhancing India's defence capabilities by supplying the entire quantity of special steel plates required for the construction of the seventh frigate ship under the indigenous P17 A Project for the Indian Navy.
A step towards Aatmanirbharta in Defence
SAIL has emerged as a crucial partner in this new project, providing about 28,000 tonnes of special steel plates for all the vessels. The special steel plates supplied by SAIL have high strength, toughness and corrosion resistance, making them ideal for naval applications. The company also provided an equal quantity of special steel for construction of the sixth frigate, named "Vindhyagiri", recently launched by Smt. Draupadi Murmu, Hon'ble President of India.
The seventh frigate and the fourth warship built by M/s Mazagon Dock Ltd, is set to be launched on 1st September, 2023 by Shri Jagdeep Dhankar, Hon'ble Vice President of India. This event will mark a significant milestone for the nation's maritime security.
P17 A Project
The P17 A Project aims to build a total of seven state-of-the-art frigates for the Indian Navy, with four ships being constructed by M/s Mazagon Dock Ltd and three ships by M/s GRSE.
SAIL has a rich history of supporting India's defence sector with its high-end products and services. The company has not only supplied steel for the P17 A Project but has also played an integral role in providing steel for various other defence projects, including the aircraft carrier INS Vikrant, warships such as INS Udaygiri and INS Surat and for the artillery gun Dhanush among others.