Save NINL From Privatisation, Neelachal Executive Association Writes To Odisha Chief Minister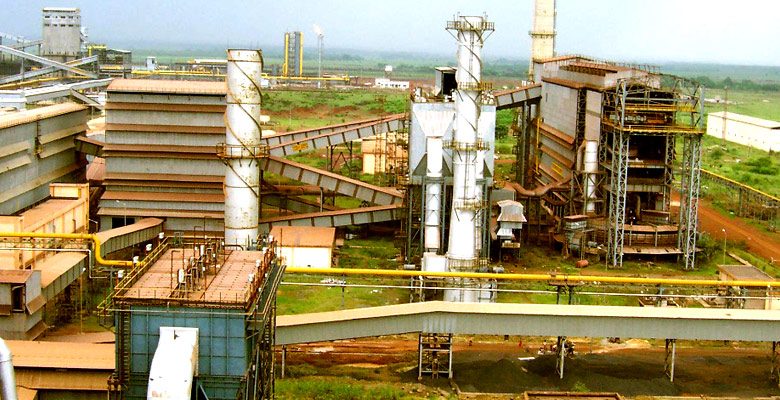 Neelachal Executive Association (NEA) has made a fervent appeal to Odisha Chief Minister, Naveen Patnaik, to come forward to rescue the PSU from privatisation. The body has, in a letter to the Chief Minister, has said that the state government should act on the lines of Andhra Pradesh government, which recently passed a resolution in the state assembly to save Rashtriya Ispat Nigam Limited (RINL) or the Vizag Steel Plant, popularly known as the Pride of Andhra, The letter written by NEA is reproduced below for the benefit of the viewers of www.indianpsu.com –
To
Shri Naveen Patnaik.
The Honorable Chief Minister,
Government of Odisha.
Sub: Appeal to pass a resolution in the Odisha Assembly opposing the Strategic Disinvestment of Neelachal Ispat Nigam Ltd in line with the assembly resolution passed in the AP legislative assembly (Copy Enclosed).
Respected Sir,
It  is  a  pleasure  to  express   our  gratitude  and   thanks   for  supporting the employees  and  workers  of  NINL  by  releasing  our  part  salary through " Mo Sarkar" machineries  when  the  country  is  reeling  under the extreme impact of second wave of the pandemic.
Kalinga Nagar Industrial Complex popularly known as Steel hub of Odisha, in which Neelachal Ispat Nigam Ltd (NINL) a 1.1  Million  Ton  Integrated Iron & Steet Plant. Major shareholders oY€ MMTC Ltd, Govt. of India Entei'prise (49.78°%), Govt. of Odisha through I PI COL & OMC (32.47 0/0) is Sltiiated, It was  the  dream  child  of  Odisha's  legendary  leader  and messiah of the masses, Shri Biju Patnaik who was  instrumental  in setting up this integrated steel plant. This was touted as the second steel plant of Odisha.
After the decision of strategic disinvestment of 100 % shares in NINL taken by the Central Government, Major promoter MMTC have stopped further funding for running of the plant. As a result there was a severe liquidity crunch which compelled suspension of production of Blast furnace from August 2019 and Coke oven from March 2020 during COVID-19 lockdown period due to scarcity of raw material. The plant is now in the verge of closure.. Employees legitimate salaries and other dues are pending since March2020, the situation is worsening day by day and people are in severe mental turmoil and great uncertainty brought about by the pandemic.
It may kindly be noted that with the existing infrastructure and readiness of captive mines of 874 hectors area & 50 years of lease, as of August, 2019, NINL is capable of achieving more than 100% capacity utilization and earning a profit. It had incurred losses by procuring iron ore /raw material from outside the state market instead of using its own mine's material and after paying interest and commission at high rate to MMTC. MMTC is working as a commission agent of NINL since its inception from 2004 onwards. It is really surprising that MMTC was  not running the plant and consequently incurring losses it wanted to divest its shares.
In fact MMTC had made an announcement on Dtd. 27.06.2019 while making disclosure regulation 30 of SEBI (LODR) Regulations ,2015 regarding divestment of MMTC's equity in the joint venture (JV) company NINL. Hence the prelude was only for divestment of MMTC's equity in the joint venture company M/s NINL which is also visible from the letter of clarification by MMTC on Dtd.30.07.2019.
During pendency of divestment of MMTC share in joint venture (JV) NINL a high power meeting was held on 19.09.2019 co-chaired by Honorable Commerce & Industry Minister and Railways (HCIM)  & Honorable Minister of Steel  & Honorable ministry of Mines, Govt. of Odisha for reviewing NINL's performance. In the said meeting it was agreed that all the promoters to contribute additional fund to NINL in proportion to their equity for sustaining its operation. It is also cleared that follow up meeting was held subsequently on Dtd.14.10.2019 chaired by chief secretary Govt. of Odisha at Bhubaneswar where in CMD MMTC, Directors NMDC, VCMD NINL, Senior officials from ministry of commerce (MOC) Govt. of India, Senior officials from Govt. of Odisha were also present and it was also agreed for providing additional fund to NINL on urgent basis to keep the NINL plant running till its divestment process is completed. Therefore it is vividly clear that the intention/decision of MMTC divestment of their 49.78% share in the joint venture NINL appears to have influenced the decision making by the cabinet committee on Dtd.08.01.2020 which is otherwise unfortunate, unjust and arbitrary against public interest especially when the stage-II clearance was obtained by NINL on Dt: 22.06.2019 to start the mining operation. It is pertinent to mention here that the captive mines allotted in favour of joint venture NINL was granted mining lease way back in the year 1999 upon the sole consideration that NINL is a conglomerated venture of state government & central Govt. PSUs. Under such circumstances the decision for divestment of NINL can be safely ascribed as "most unstrategic" where as the Cabinet Committee of Govt of India describes the same as "strategic disinvestment" . Such careless decision making will not only takes away the bread and butter of 1550 permanent employees but also 3500 contractual workers and 5000 indirect employments in the Kalinga Nagar Industrial Complex area including the stake holders such as land losers of the locality.
It is not out of place to mention here the observations of DIPAM F. No 1(1)/2021- DIPAM-I(E) Dated 16.04.2021 which are as follows: NINL owns an integrated steel plant in Jajpur district with a modest capacity of 1 million tonne p.a. It has been allotted an iron ore mine on non-auction route by the State of Odisha in the year  1999. However, NINL could not start exploration/ production. None of the shareholders of the company have any experience in operating a steel manufacturing plant, which is reflected in the year-to-year losses incurred by the company.
Stake/share holders loss :-
Original stake holders are the land losers. They lost their homestead and as well as their agri-cum-forest land. Their livelihood centred on plant produce, forest produce, flora and fauna utilisation, fishing, honey and other co-habitat.
But upon industrial industrialisation, a combination of Rehabilitation and Resettlement compensation and job changed their life style.  Now once the  plant is declared is closed with salaries stopped; all means of livelihood is  choked.  They lost everything. They are around 644 families known as oustees. Other local and surrounding villages were also dependent on  the  plant directly  or indirectly have also loss their livelihood (Ancillaries, transport,  hotels,  garages, contractors, daily wagers, commercial establishments, markets, tenants etc.).
Directly and indirectly 2500 crores of rupees annually circulated as a spin off economy in Jajpur district. This has stopped completely.
Employees in term of human resources :-
NINL being the best state of art technology plant, its competent engineers, highly skilled technicians, officers and workers are the best competent. They have hit  the wall at every crucial juncture. Amidst pandemic, their dependents medical, education and self-commitments to banks and other organisations is a huge  death blow.
Even the Govt. of Odisha has been losing in direct and indirect taxes, statutory payments and other royalties.
This is a great injustice in punishing the innocent lives of the employees of the industry in question so also the stake holders directly or indirectly under its employment and for their no fault or misdemeanour.
Loss of the Nation :-
This being a national property, its value is engineered towards low stock, while favouring one of its known private players. Wealth instead of going to national treasury would go to some other pseudo fund. Likewise a brilliant national strategic asset is being sold off, in the name of disinvestment. This is nothing but fate –accompli. A legalised way of mafia, snatching and hiving off a good asset to an influential private don.
NINL has become India's largest exporter of saleable pig  iron  since  2004-05. Pig iron and LAM coke produced by NINL has established its acceptance in domestic as well as in international markets. Company is widely catering demands of eastern,  central and northern regions of India for Pig iron apart from exports. It  is supplying  LAM coke to almost all steel plants of Steel authority of India Ltd. and Rashtriya Ispat Nigam Ltd. Vishakhapatanam. The "KAMDHENU" fertiliser produced is in high demand in nearby areas. Crude tar is being despatched to downstream industries for further processing.
NINL was the dream project of Govt. of Odisha as it is the second  steel  project  in  Odisha. The Steel Authority of India Ltd. founded NINL in the year 1982 but the Govt of India transferred its shareholding in NINL (of face value 7.0 crore as on  dtd.  31 -3- 2983) along with assets and liabilities including the land to the Govt. of Odisha on payment of a token value of Rs.1/- (One Rupees) which is clearly reflected in the memorandum of Understanding (MOU) signed between them on dtd. 12 -4-1994. Accordingly vide letter dtd. 12-4-1994, the Ministry of Steel directed the Director-in- Charge, Neelachal Ispat Nigam Ltd. to give effect to the decision as incorporated in the MOU. That it is further, submitted that the mining lease was granted in favour of NINL   in the year 1999 but due to complacent attitude, conscious inaction of the managing promoters and lack of core competency, it is only in the year 2019 when the stage-II clearance was granted and till now the mining operation is not yet optimised as a result of which it experienced a loss of about Rs.250 crores per million tonnes of steel production towards procurement of iron ore. No sincere steps are  ever  taken by MMTC to get the mining clearance from the year 1990 to 2017. Although the Mining Developer and Operator has been appointed, it is learnt that the Managing Promoter is learnt to have no interest to augment the mining activity which can be a direct source of cash flow to the NINL.
NINL has never utilised full capacity for the reasons referred to above  though  maximum annual utilisation of NINL is 69.73% and the average capacity utilisation is 55.24% though NINL has substantial capacity to run the plant at120% of the rated capacity already achieved during the financial year 2018-19.
In the year 2019 when stage-II clearance was granted, it is best known to  the  authorities concerned as to why the process of divestment is started on the ground of sustaining loss by the NINL which can be at the better interest of some private entity at the cost of land oustees/ land losers.
It may not be out of place to mention that the NINL can be managed smoothly as it is well equipped with sufficient raw materials, full capacity of resource management having own mines.
It is learnt that the Ministry of Steel has taken up this matter with the Ministry of Commerce, Govt. of India for exploring possibilities of acquiring majority stake in NINL by the SAIL. In such event the Ministry of Commerce was of the view that such acquisition process shall facilitate realisation of full potential of NINL as a profitable integrated steel plant and it will enhance growth of SAIL, and market share besides providing access to a port-based plant and captive iron ore depositors which could be gainfully utilised.
It is also stated that NINL has its own mines from 1999 but it could not be made functional by the promoters for the last 20 years but the proposal for divestment of  NINL was cleared very recently within a short span of time which creates serious doubt about the fact behind the screen which can only be revealed if a high-level impartial enquiry is conducted.
That it may be taken in to consideration that for the establishment of the said NINL the State of Odisha has acquired valuable lands of the tribal people for setting up a steel plant and for that reason around 644 land oustees were assured with continuous and permanent job in the industry with adequate remuneration/salary. But after the declaration of the divestment, the NINL has stopped its productivity thereby violating and depriving the legitimate rights of the land oustees. And in the meantime 10 nos. of employees were succumbed to injuries because of unable to meet their medical treatments and one employee had committed suicide for losing his livelihood.
DIPAM under the aegis of Ministry of Finance has initiated disinvestment process. At present due to surge of severity of COVID around the nation, creates a sense of panic among the employees anticipating future of NINL. Already 3 deadlines of disinvestment target have failed. In absence of any concrete plan/road map for disinvestment of the NINL, serious consequences have emerged at the cost of right to life and livelihood of large number of families which can safely be said that the action of the stake holders/State of Odisha is arbitrary, unjustifiable, illogical and bad in the eye of law. The moment plant operation stopped resulting loss of livelihood of supply/contractual workers and all indirect employments mostly belong to the nearby areas.
SAIL has shown its interest several times to takeover NINL in the year 2007, 2011-12, 2014 and also included in the Outcome budget of Ministry of steel for the year 2015-16. But MMTC has did not approve the proposal of Ministry of Steel on various specious plea. It is pertinent to bring on record that when such a proposal merger of the NINL with the SAIL, MMTC came a step forward to invest with 23,000/- Crores of Rupees but it never saw that light and clandestinely the Govt. of India and its instrumentalities were illogically deprived of with the acquisition/merger of  NINL  and thereafter NINL was allowed to suffer at the cost of the interest of the public good.
As per the agenda of Ministry of Steel year 2011-12 it was proposed that RINL to be the holding company of NINL. But MMTC has never approved the proposal of Ministry of Steel by showing various reasons. Merger of NINL with RINL would satisfy RINL's basic requirement of raw material from the mines owned by NINL and simultaneously allow investment in NINL's future modernization and expansion plans.
It was the only steel plant where the promoter took 6% commission for supplying raw material and selling the finished products. It is the only steel plant  where  the  promoters infused capital as loans, not in equities. It  is perhaps the  only  organization in India, where the  sole purchase and selling rights (marketing and raw material) was  in the principal owner's jurisdiction, not by the active original players.
The number of men employed per tonne of production is the least in this plant amongst all the public sector steel plants in the country. Low equity infusion, working capital loan have increased the burden on the company. By restructuring the existing loans turn around may be possible.
Sir Nation means not the soil, but nation means its citizens, to maintain peace and industrial harmony and to save this glorious national asset NINL should be merged with steel PSU i.e. SAIL/RINL/NMDC to save the livelihood of 10000 people as well as the surrounding beneficiaries. All the relevant and supporting documents referred herein above can be furnished whenever demanded. This subject matter was also appraised through more than 300 tweets (Account @ NINL_Executives) with series of documents which may please be verified,
On 20 May 2021 the Andhra Pradesh Legislative Cabinet led by the Minister of Industries Shri Mekapati Gautam Reddy, passed the following resolution unanimously to oppose the privatization of VSP (Visakha Steel Plant). Ltd., Visakhapatnam, along with management control by way af privatization and also resolved to seek the support of Gol as suggested above, to make RINL profitable and remain the pride of"Telugu People" and the State of pndhra Pradesh.
With this back ground we humbly request your good self to pass a resolution  in  the  Odisha Assembly opposing the unilateral Strategic Disinvestment of  Neelachal  Ispat  Nigam  Ltd.  and make all sincere efforts ensuring merger with SAIL/RINL/N MDC only to safeguard the " Dream Project of the Legendary £ate Biju Patnaik & the pride of Odisha".
A copy of the Appeal submitted to Hon'ble Prime Minister by Dr Amar Patnaik Dt: 20.07.2020 1s enclosed for ready reference.