SCOPE's Tribute To Mahatma Gandhi's Values Of Ethical Leadership On Martyrs' Day
The symposium was participated in large numbers from across the country

Commemorating the 75th Martyrs' Day, Standing Conference of Public Enterprises (SCOPE) organized a Symposium on 'Ethical Leadership for Organization Integrity: The Gandhian Way'.
The occasion was addressed by Shri Rohit Kumar Singh, Secretary, Department of Consumer Affairs; Dr. Raghunath Mashelkar, Former DG, CSIR and Chairman, National Innovation Foundation; Shri Atul Sobti, Director General, SCOPE and Dr. Shobhana Radhakrishna, Eminent Gandhian.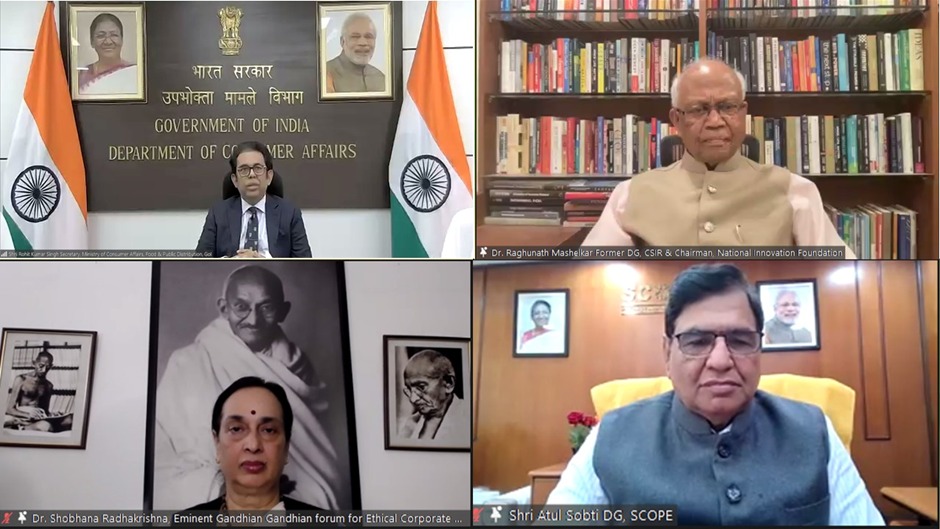 The dignitaries reminisced Gandhiji's teachings on ethical leadership for organizational integrity and excellence. The symposium was participated in large numbers from across the country.