SEA Core Team Meets Union Minister G. Kishan Reddy In New Delhi
SEA team explained the need for merging RINL with NMDC and SAIL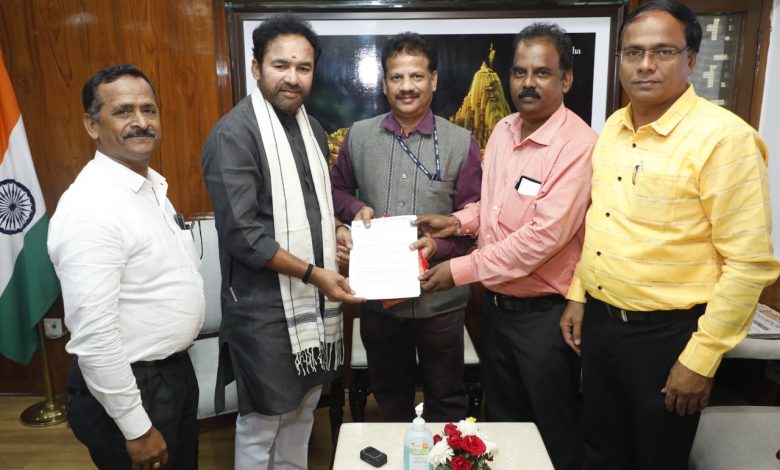 SEA core members attended SEFI Council meeting in Delhi and discussed issues of promotions, pay revision and merger. All the SEFI Council members supported them. They also met NCOA Secretary General in his office and requested him to pursue their issues.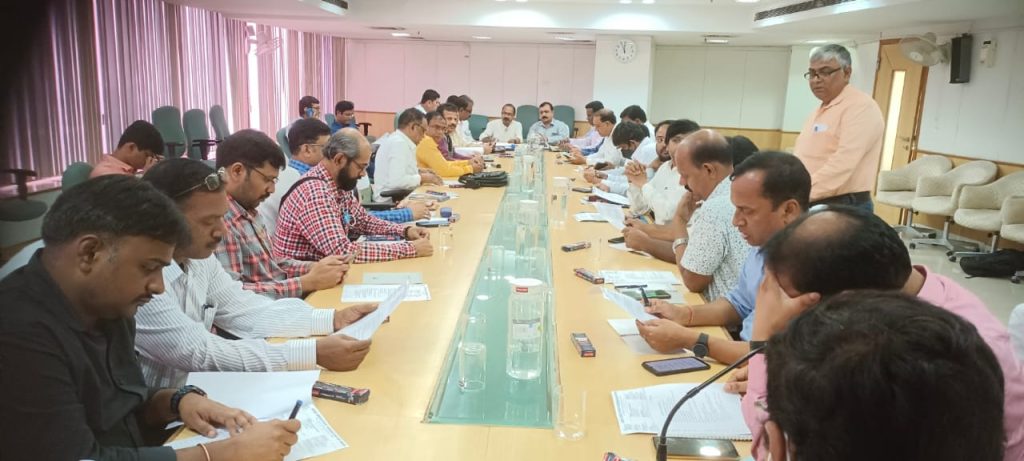 After SEFI council, SEA core team including its President Katam SS Chandra Rao, General Secretary K.V.D. Prasad, Vice President Chandra Venkateswar Rao and Joint Secretary Narshim Nayak met Shri G Kishan Reddy, Minister of Tourism, Culture & NE Region in his office in New Delhi.
SEA team explained the need for merging RINL with (NSIP) NMDC and SAIL to keep Steel Sector in Strategic sector.
During presentation SEA team said that while SAIL is going to expand its capacity to 10 MT in coming 10 years by spending around one lakh crore Rupees at the same time disinvestment of 7.3 MT capacity RINL and 3 MT NSIP (NMDC ) for few thousands cores of rupee's is huge losses to the government there by Nation.
They emphasised that merger all steel PSUs (SAIL, NMDC AND RINL) into a single mega steel PSU, Government of India shall stand benefited, further expalining the benefits of availability of raw materials, export benefits, land availability for immediate expansion of steel production as per National steel policy up to 300 MT.
SEA team also told need of steel sector should be under strategic sector because massive investments by Government of India in Railways, National infra Projects, Expansion of High ways, Housing, infra for tourism development and also global scenario after Ukraine war.
Honble Minister Shri G Kishan Reddy gave assurances that he would put all his best efforts in taking up the matter with Union Steel Minister and Union Finance Minister about the merger of RINL with SAIL and NMDC.
He also mentioned that he would take up the executives issues of pending pay revision and promotion policy with the Ministry of Steel.