Second CNG Terminal To Come Up At Ravidas Ghat In Varanasi : Hardeep Singh Puri
Work will start as soon as the land is received from the state, said Union Petroleum Minister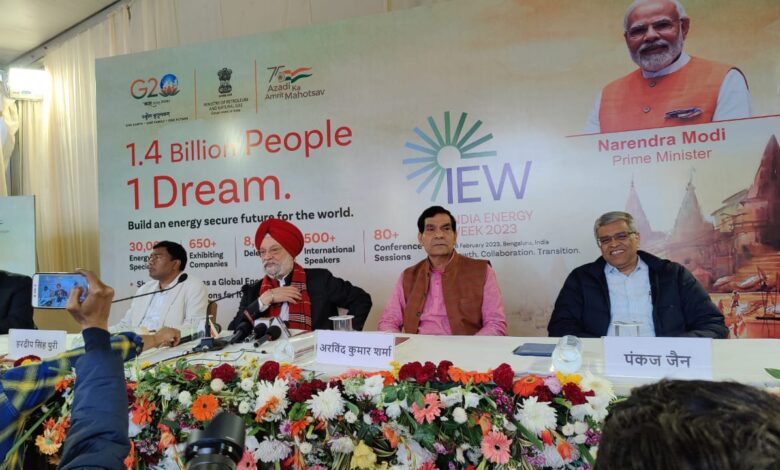 By Ratnesh Rai
Union Petroleum Minister Hardeep Puri, who came to participate in the CNG boat rally organized by the Ministry of Petroleum and Natural Gas, at Namo Ghat in Kashi, said that the second CNG terminal on the banks of Ganga in Varanasi will be built at Ravidas Ghat in Varanasi. For this, work will be started by the Ministry of Petroleum as soon as other formalities including land are completed from the Uttar Pradesh government.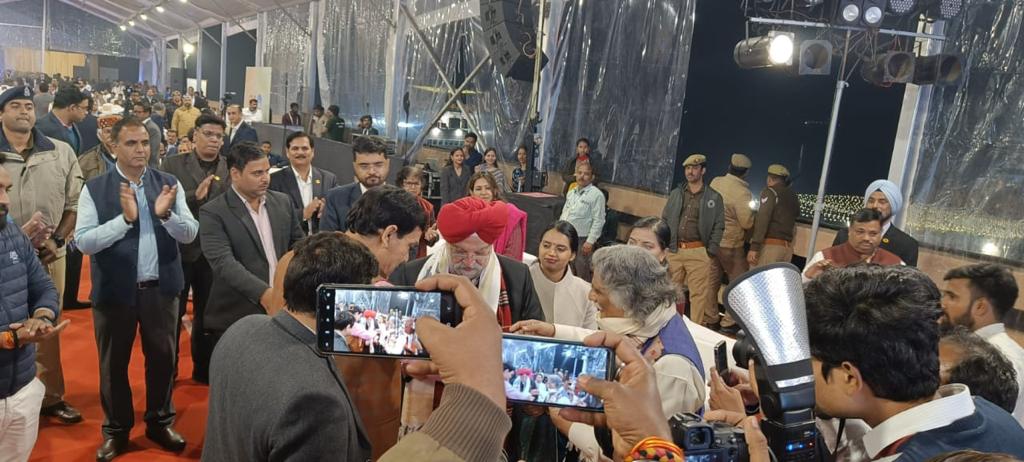 The Union Petroleum Minister said that "India Energy Week 2023" is being organized under the theme "Growth, Collaboration, Transition" from 6-8 February 2023 in Bengaluru, during India's G-20 presidency. He said that in recent years, Varanasi has seen the revival of its golden age under the vision of Prime Minister Shri Narendra Modi. Unprecedented efforts such as the restoration and development of the Kashi Vishwanath Temple Corridor and the world famous historical Ghats of Varanasi have combined the growth of modern life and tourism with respect and regard for our heritage and culture.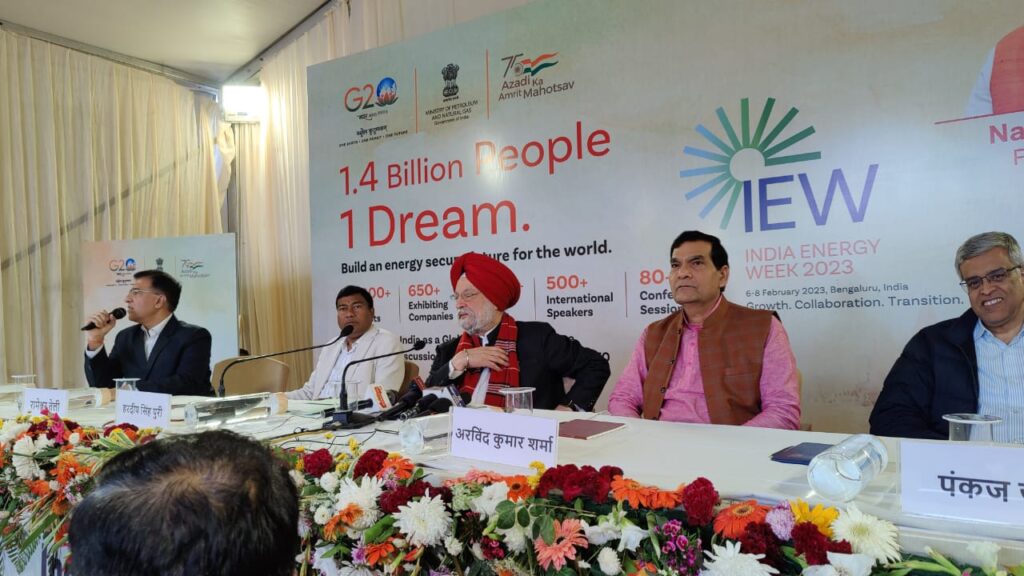 The Union Petroleum Minister said that it was the wish of the Prime Minister that the boats of Varanasi should run on CNG instead of diesel and today 580 boats in Varanasi have been converted to CNG. CNG gives 18% more mileage than diesel. He said that soon, time will come when the boat here will be seen running on green hydrogen.
The Union Minister said that India is on the threshold of becoming the world's fastest growing large economy and Prime Minister Modi's Atmanirbhar Bharat vision is likely to make it a $26 trillion economy in the 100th year of independence. India is working through a four-pronged strategy for self-sufficiency in energy and to achieve net carbon zero by 2070.
This includes diversification of energy supply, working on biofuels, ethanol, CBG and Surya Nutan solar cooktops to enhance alternative energy sources, increasing India's exploration and production footprint, and working on green hydrogen.
Union Petroleum Minister said that CNG-powered boats not only provide healthy air for residents, boaters and tourists visiting Varanasi, but also save our holy river Ganga and its ecosystem and marine life from the risk of diesel leakage. CNG engines emit 18-20% less CO2 per kilometer run than diesel powered engines. As a result, 216 tonnes of CO2 emissions have been reduced in the atmosphere per year.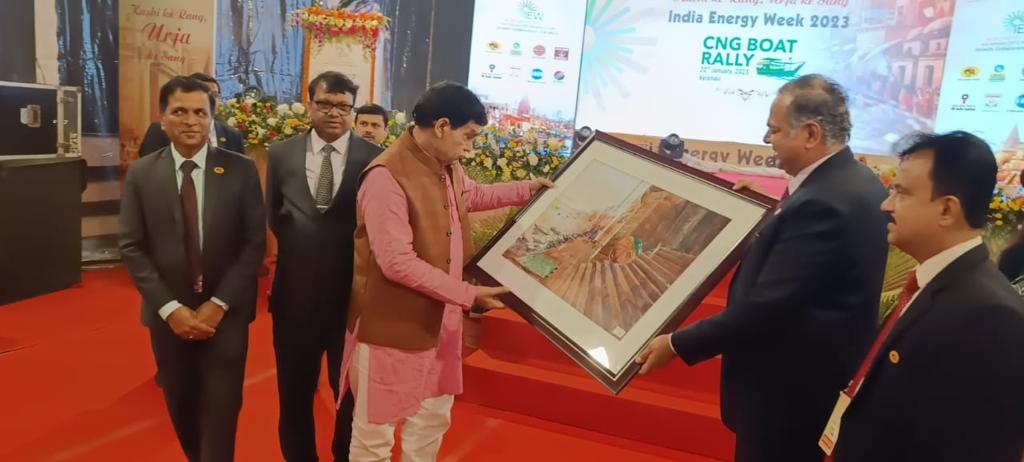 The Union Minister said that PNG (domestic) connections are set to increase from 22.28 lakh in 2014 to over 1 crore in 2022. The number of CGD covered districts is set to increase more than nine times from 66 in 2014 to 630 in 2022. The number of CNG stations in India is set to increase from 783 in 2014 to 4900 in 2022. Similarly, in 2014, there was an expansion of 14 thousand kilometre pipeline in the country. At present the pipeline has been expanded to 23 thousand km and there is a plan to take it up to 34 thousand km in the coming time.