SEFI Thanks Andhra Pradesh Government For Passing Resolution Against Privatization of RINL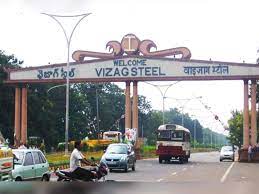 Steel Executives Federation of India (SEFI) has expressed gratitude to the Y S Jagan Mohan Reddy, Chief Minister pf Andhra Pradesh, for passing resolution against privatization of Rashtriya Ispat Nigam Limited (RINL), popularly known as the Vizag Steel Plant or the Pride of Andhra. The content of the letter is given below for the benefit of www.indianpsu.com –
Sub: Letter of Gratitude for Adopting Resolution against Privatization of RINL.
Respected Sir,
With all due respect, we the STEEL EXECUTIVES FEDERATION OF INDIA (SEFI), an apex body representing around 20,000 officers working in Steel sector PSU's  viz. SAIL, RINL, MECON, NISP-NMDC & NINL.  
SEFI expresses heartfelt gratitude to you and Andhra Pradesh Legislative Assembly for passing a resolution opposing the decision of Central Govt on 100 per cent strategic disinvestment of its shareholding in the Rashtiya lspat Nigam Limited, Vlzag.
We hail your decision for requesting the central Government to drop the move to privatize VSP, which is a symbol of Andhra pride. It gives our fraternity encouragement and morale strength to work hard for the betterment of the plant.
Sir, The Central Govt. decision of 100% strategic sale of RINL had morally hurt the 'pride and self-respect' of Andhra people as well as Steel PSU's fraternity of India. We believe that your govt. will always support the PSU's, who have played key role in nation building.