Selection For Post Of New Director (Pipelines) Of IndianOil Scheduled On 9th May
IndianOil is struggling to maintain profitability, running at lowest level in recent times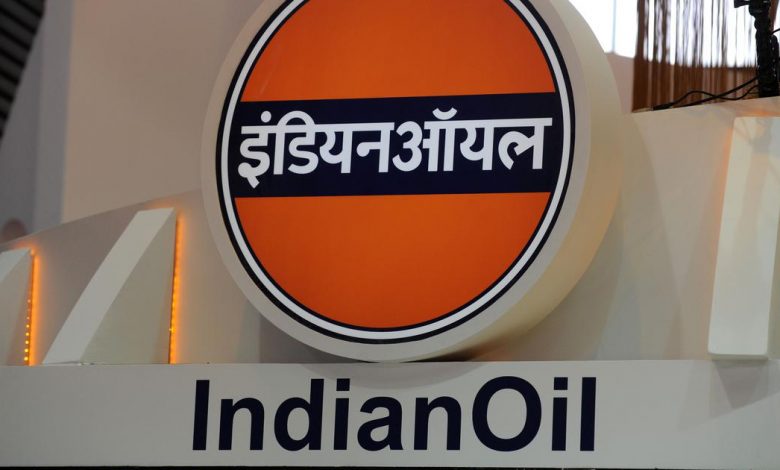 Public Sector Headhunter, the Public Enterprises Selection Board (PESB) will be conducting interview for Country's largest public sector undertaking and operator of largest pipelines network, IndianOil on 9th May 2023.
IndianOil is struggling to maintain profitability, running at lowest level in recent times, as not allowed to increase price at Pump during recent sky rocketing Crude Oil price and spike in US$, is also struggling to fill the vacancy of its board positions. The selection of Director (Finance) of oil behemoth has gone into legal conflict on shortlisting and next hearing is scheduled on 25th May.
Selection of Director (R&D) has been delayed as board was planning, initially, to drop the position, but later reversed. Position of Director (HR) is also vacant due to reversal of Shri Ranjan Mohapatra as Executive Director, as disallowed to continue after completion of his tenure. Chairman Shri S M Vaidya, too is schedule to retire in August this year, for which interview is scheduled on 16th May.
This would cause 5 board positions of functional directors, vacant till successors of incumbent Director(Pipelines), who will be superannuating on 30 June'23, joins.
Presently IOCL operates a network of approximately 17700 km long crude oil, petroleum product and gas pipelines with a throughput capacity of 94.56 million metric tonnes per annum of oil and 21.69 million metric standard cubic meters per day of gas. Managing such a vast network with multitude of critical products to cater to all corners of the country, with no room for error, has its own intricacies and challenges, which requires a seasoned leadership having strong domain experience to lead Pipelines Division of IOCL.
Out of 10 shortlisted candidates, there are only two internal candidates Shri N Sethil Kumar and Shri Shailesh Tiwari, who are having domain expertise of various facets of managing Pipelines operations.
Considering scale of operation and its criticality to ensure uninterrupted energy supply across nation, relevant domain experience has been mandatory for vacancy in board position of IndianOil for other functions viz Refinery, Marketing, R&D, Finance and HR . However, the same has not been put as mandatory in case of Pipelines. As per sources, couple of applicants with specific pipelines experience have already submitted representation to PESB to make domain expertise mandatory for Pipelines also.
Shri Senthil is having over three decades of experience in entire gamut of activities of Pipelines including handling of offshore operations and execution of greenfield Pipelines Project. He has strong penchant for growth with inclusiveness to improve quality of life of stakeholder through various intervention like CSR, spearheaded many initiatives like automation in pipelines operations & Intrusion Detection and Warning technology, greenfield projects. In his present role, he is in-charge of Pipelines operations, Pan-India.
Another candidates with domain experience is Shri Shailesh Tiwari, one of the youngest ED, dynamic and have vast majority of expertise through various functions of L&D and Management Service. In his current position, he is heading Sothern Region of Pipelines which caters to requirement of southern states of India. Considering his age, he would have another opportunity also, in case someone else selected for the position.
Among other internal candidates, Shri Sandeep Jain, is heading gas business at present, have well versatile more than 3 decades experience of Marketing and New Business under business development. If selected it may give boast to Gas transmission and CGD of IndianOil as CGD comes under Pipelines division at present. He has also been shortlisted for Chairman position, for which interview is scheduled in Mid May, but if selected for Director, will not be allowed to appear for Chairman.
Subodh Bajpai, incharge of HSE Mktg Division, has an experience of about 18 years in Engg & Projects, 5 years in HRD, 4-5 years in Operations, who had joined IndianOil in 1992 after 4 years experience in ISRO, may be a dark horse.
However, above analysis holds good depending on impact of external candidates. Shortlisted from GAIL, Shri Prasoon Kumar and Shri Atul Kr Tripathi, are considered to be strong in view of their access to political and bureaucratic circle. Shri Anuj Kumar Jain from HPCL is also well networked candidate due to his stint in LPG verticals and is a strong contender for the position. Although external candidates are also having disadvantage in terms of experience of running pipelines of such a vast network. In past also Shri A K Singh was selected as Director Pipelines from GAIL background, who later quit to join MD of Petronet LNG Ltd.
Though the ongoing challenging time due to geopolitical environment, which has been further accentuated by large vacancy in board position, selection of internal candidate with strong domain expertise will provide required continuity to the growth of pipelines business and much required stability to the truncated board.