"Sell-India" Budget Threatens Human and National Security, States The PSU National Task Force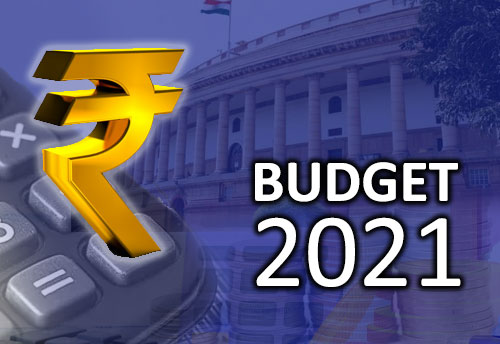 In the Budget of 2021-22, government has announced not just a target for disinvestment to raise resources from the sale of profit making central public-sector enterprises but also a policy of outright privatization of public sector. It has identified four sectors—Atomic energy, Space and Defense; Transport and Telecommunications; Power, Petroleum, Coal and other minerals; and Banking, Insurance and financial services—as strategic, wherein there will be only one CPSE in each sector. If past is any indication, these too will eventually atrophy and get absorbed in the private sector.
With 74 per cent Foreign Direct Investment (FDI) permitted, Insurance sector will be handed over to foreign insurance companies putting human security at grave risk. Seven major ports out of 12 will see their operations privatized in the year 2021-2022. Land, oil and gas pipelines, freight corridors, highways, rail routes and train services and other such assets including Sports stadium, are going to be monetized to raise resources.
A significant number of CPSEs on sale are profit making units. In 2018-19, net profits of these CPSEs were Rs. 1,59,67,000 crores. Dividends paid by profitable CPSEs were Rs. 76,7000 crores. Losses of loss-making units were only Rs. 34,80,000 crores; of the total losses CASH losses were Rs. 193000 crores. Out of total losses BSNL and Air India both account for Rs. 16000 crores. Such CPSEs that are presently loss making were profit making units earlier and can be easily revitalized. Most of the CPSEs are profitable and well governed. If the government is willing, it would not take long to transform the public sector.
The government hopes to raise ₹1.75 lakh crore from the sale of CPSEs in the fiscal year 2021-22. Past experience indicates that a positive commitment to public sector allows a wider public participation and certainly a higher level of receipts from disinvestment. With a policy full of negatives declining market capitalization resource mobilization through the proposed different routes of disinvestment is a bad idea and does not make sense. However as of now CPSEs combined have the capacity to contribute every year around that much amount as of it/dividend to Central Government. It therefore appears that raising resources is not the main objective of new policy of disinvestment and privatization for this government. Instead it is the urge of this government to hand over coveted and valuable public assets to select Oligarchs who are already grabbing India's vast wealth through hook or by crook.
Budget has announced outright sale of these CPSEs–Bharat Petroleum Corporation Limited (BPCL), Container Corporation of India, IDBI Bank, Bharat Earth Movers Limited, Pawan Hans, Neelachal Ispat Nigam Ltd. and others in 2021-22. Budget also states that all the CPSEs will be privatized in non-strategic sectors. According to Finance Minister, "Idle assets will not contribute to Atmanirbhar Bharat". The huge pool of land with government departments and CPSUs is going to be monetised either by way of direct sale or concession or by similar means. Besides IDBI Bank, two more public sector banks and one general insurance company would be privatised in 2021-22.
CPSEs targeted for outright sale are in the business of building and operating India's critical infrastructure. Most of these entities, prospering on public money and publicly nurtured human talent, are known for stellar performance in the areas of manufacturing, delivery of services to the people, research and innovation.
Many of these destructive policies have come from our so called Niti Ayog. Recently, CEO Niti Aayog declared that Government's policy is to build "5 global corporate champions" in the country by transferring the public assets to them. According to him government should not waste time and money to support small business, ventures and activities which could enjoy the "trickle-down" benefits from the these "global champions."
We have seen this happening with small farmers, small traders and MSMEs. Current Budgetis a big and dangerous step towards taking this retrograde policy further. This new policy on public sector will cut off the legs on which India's economy stands thereby severely destabilising it. It will drive the market towards monopolistic/oligopolistic control thereby pauperising the millions of consumers. It will deprive the future generation of their 'family assets', while propitiating the crony-capitalists. To sum up:
a) Privatising PSUs will seriously affect nation building and end social and economic justice
b) Privatising Banks will affect 80 crore customers and access to credit for agriculture, small and micro enterprises, small traders, students for education, youth for self- employment and micro credit for women will end or become costly
c) Privatising LIC will affect 40 crore policy holders who get 95% of the profit of LIC as bonus. Besides it will impact on human security.
d) Privatising Railways will end equity of travel, concessional fares and vast formal and informal employment opportunities. It will impact national security.
e) Privatising Power will deprive farmers of subsidized power and make electricity cost exorbitant.
Significantly, pompous post-Budget statements by Union Finance Minister and Finance Secretary clearly reveal that these critical policy decisions have not been taken on the basis of any due diligence or public interest but based on some supercilious opinion expressed by Prime Minister Modi some years ago that "Public sector is born to die." This is not democracy!
Hence the PSU National Task Force consisting of civil society, trade unions, people's movements and academics oppose this thoughtless and predatory move to privatise India's service-oriented public sector and hand them over to profit-oriented private sector owned by certain favourite Oligarchs…
The PSU National Task force demands that the Government of India immediately stop the ill- conceived idea of privatization and abandon the idea of converting India from a welfare state to corporate state….
Press Release issued by M G Devasahayam IAS (Retd), Chairman, D. Thomas Franco, Dinesh Abrol, V K Tomar, Sushil Khanna, all joint convenors of The PSU National Task Force