Seven Religious Sites To Be Connected By Waterways In Guwahati
MoU to be signed between IWAI, SDCL, ATDC and DIWT on 19th May 2023 for 'Riverine Based Tourism Circuit'
The development of a riverine-based tourism circuit connecting seven historic temples in Guwahati, Assam is a significant step towards promoting tourism and enhancing connectivity through inland waterways. Here are the seven religious sites that will be connected by waterways:
Kamakhya Temple: One of the most famous Hindu temples dedicated to the goddess Kamakhya, situated on Nilachal Hill.
2. Pandunath Temple: A historic temple dedicated to Lord Shiva, located in the Pan Bazaar area of Guwahati.
3. Ashwaklanta Temple: Another temple dedicated to Lord Vishnu, situated on the banks of the Brahmaputra River.
4. Doul Govinda Temple: A renowned Vaishnavite temple dedicated to Lord Krishna, located in Fancy Bazaar.
5. Umananda Temple: A unique Shiva temple situated on the Peacock Island in the Brahmaputra River.
6. Chakreshwar Temple: A sacred shrine dedicated to Lord Shiva, situated near Uzan Bazar.
7. Auniati Satra: A prominent Vaishnavite monastery and cultural institution in Majuli, the world's largest river island.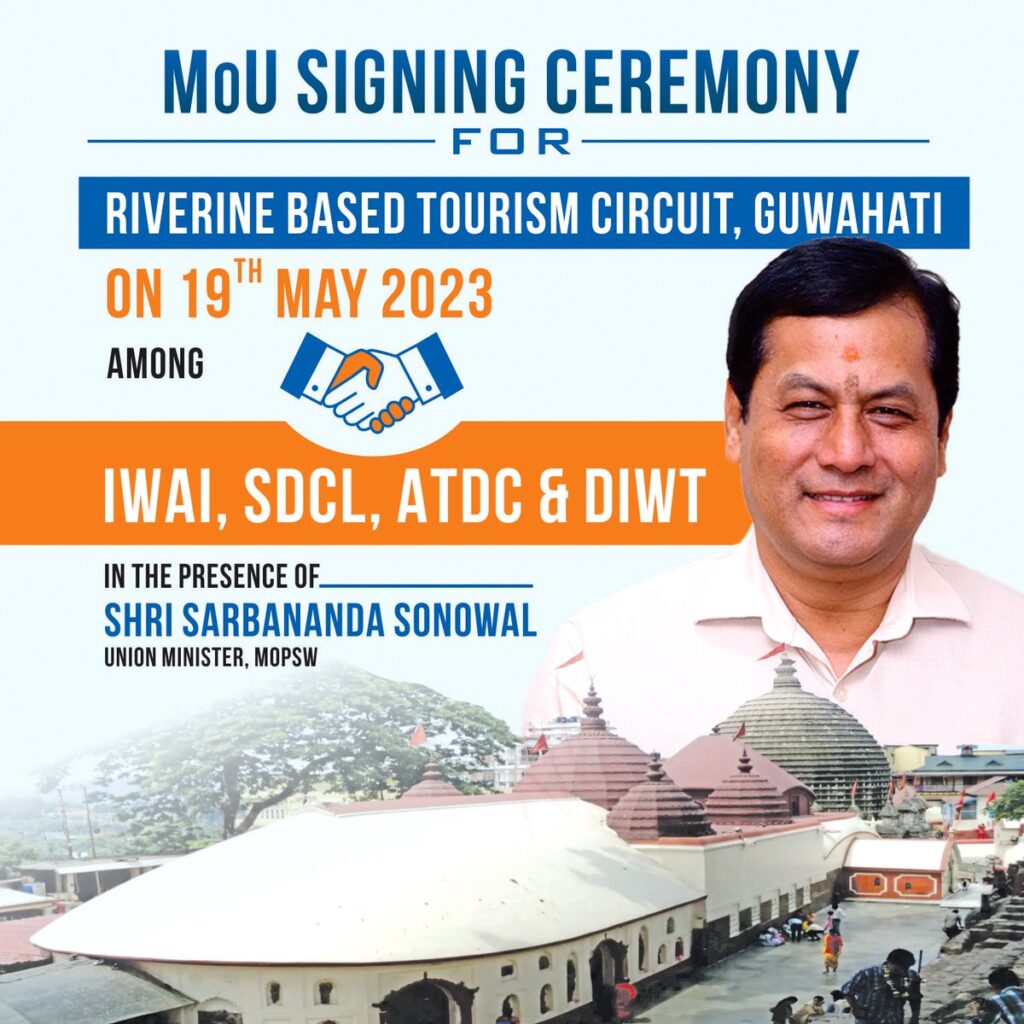 The ferry service along the riverine-based tourism circuit is expected to significantly reduce travel time, providing an efficient means of transportation for visitors and tourists. This initiative will not only enhance connectivity but also promote tourism and cultural exchange in the region.