Shree Renuka Sugars Limited Rejuvenates Growth Trajectory With Highest Ever Turnover And EBITDA
Shree Renuka Sugars Limited is one of India's largest sugar and green energy producer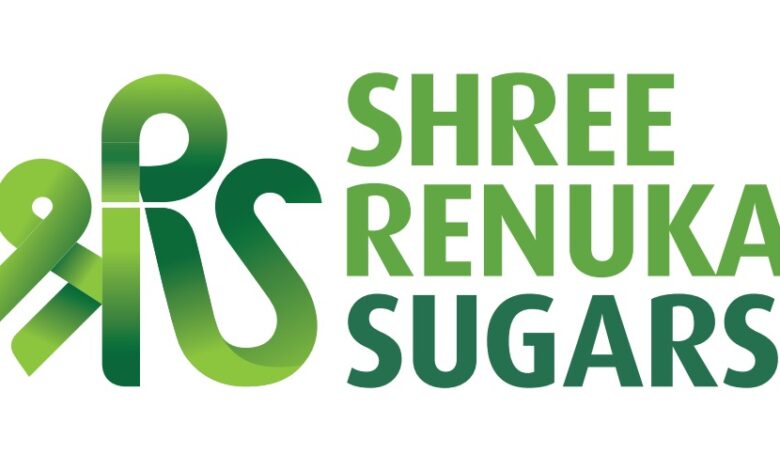 Highlights for 12MFY23
 Total income up by 40%
 EBITDA up by 51%
 Total Sugar volumes up by 41%, Branded sugar up by 15%
 Refinery Exports up by 19%
 Ethanol Sales up by 20%
Shree Renuka Sugars Limited – one of India's largest sugar and green energy (ethanol and renewable power) producer and a subsidiary of Wilmar Sugar Holdings Pte Ltd, Singapore – has reported its financial performance for the quarter and year ended March 31, 2023.
Highlights of the results for the quarter and Annual are summarized below –
HIGHLIGHTS STANDALONE – Q4 & ANNUAL PERFORMANCE FY23
 Annual Revenue for FY23 up by 40% over the previous year from INR 62,091 Mn to INR 86,862 Mn. Refinery contributed 67% of the top line.
 EBITDA for the year stood at INR 7,197Mn, an increase of 51% over the last year of INR 4,781 Mn.
 Distillery produced during the year, 19.6 Crs litres recording a growth of 19%. Despatches up by 20% to a record 19 Crs litres.
 Expanded ethanol production capacity from 720KLPD to 1250 KLPD was commissioned in March 2023. The full impact of the expanded capacity would be available in the ensuing financial year.
 Loss before exceptional items narrowed down from INR(1,299 Mn) to INR (1,227 Mn) decrease of 6%, despite finance cost going up by 49%.
 At Consolidated level for the FY23
o The total income went up by 40% over the previous year from INR 65,016 Mn to INR 91,065Mn
o The overall EBITDA stood at INR 7,196 Mn up by 45% as compared to INR 4,971 Mn during
the previous year
Mr Atul Chaturvedi, Executive Chairman said "The company performance displayed strong momentum, anchored by domestic sugar and ethanol businesses despite early closure of crushing season. Domestic demand growth, improved capacity utilization and higher net realization, especially in sugar and refinery businesses, resulted in stable Q4 performance. Our total income has increased by 40% over the previous year. The expanded ethanol production capacity from 720KLPD to 1250 KLPD was commissioned in March 2023 and its full benefit is expected to be visible from the next financial year onwards. The company resilience is driven by its business model and strategy with improving capacity expansion and utilization."
Mr Sunil Ranka, Chief Financial Officer said "Shree Renuka Sugars has delivered a stable financial performance driven by the highest ever strong topline and EBITDA growth of about 51%. Though our Company's EBITDA is better amongst the peers, stress in US & European Banks adversely influenced the domestic interest rates and kept the Rupee weak, thus resulting in higher interest burden and impacting the profitability of the Company. Our new bioethanol capacity expansions and increased market share of branded sugar are rebuilding our business to rejuvenate our growth story. We reaffirm our commitment to maximizing our growth and profitability."