Staffers of Neelachal Ispat Nigam Limited (NINL) Make Yet Another Appeal Against Strategic Disinvestment Of The PSU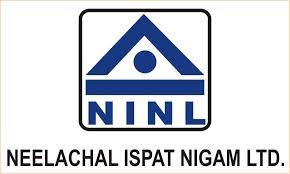 Workers and officers of Neelachal Ispat Nigam Limited (NINL) have made yet another fervent appeal to the government to merge it either with Steel Authority of India Limited (SAIL) or National Mineral Development Corporation (NMDC). They say that any delay in restarting the production and sale will lead to loss of revenue to state and central Government and will affect the livelihood of 5000 employees as well as the surrounding beneficiaries. After the merger NINL will play a major role in the economic activity of the country as well as bringing industrial harmony in the region. Below is the press release issued by the NINL union for the benefit of the viewers of www.indianpsu.com
Neelachal Ispat Nigam Ltd. (NINL), a 1.1 MTPA integrated Iron & Steel Plant in Kalinganagar, Odisha, was set up as a joint sector unit between MMTC (Ministry of Commerce), IPICOL & OMC ( Govt. of Odisha) ,NMDC(PSU under Ministry of steel) , BHEL,MECON and banks & financial institutions. All share holders are either central or state govt or their undertakings. NINL has been producing and exporting Pig iron and in fact it was the largest exporter of Pig iron since 2002. Govt of Odisha has allotted undisputed 2500 Acre land along with iron ore mines of 110 Million Ton reserve & 50 years of lease expecting that the plant will bring economic prosperity to the state & the production capacity can be enhanced upto 10Million Ton.
After the decision of strategic disinvestment of 100% shares in NINL taken by the Central Government, Major promoter MMTC as well as other minor promoters have stopped further funding for running of the plant leading to suspension of production of all units from March 2020 during COVID-19 lockdown period. For no fault of the employees they are being deprived of getting their salaries/remunerations for past one year (March 2020). 10000 people are directly or indirectly affected including 650 land losers after the stoppage of plant production. NINL once acclaimed largest exporter of pig iron is in the process of disinvestment being carried out by DIPAM under Ministry of Finance. EOI (Expression of Interest) has also been floated on Dtd.25.01.21. In view of uncertainty arises due to global meltdown of economy caused by COVID-19 pandemic it is very difficult for DIPAM to arrange quickly a strategic investor to save this glorious public asset.
At present the IR situation at the plant  site Duburi has become extremely volatile due to non  payment of salary and wages for the last one year and demonstrations are being staged by different unions in and around the plant site there by disintegrating the relationship of quid pro quo/mentor and servant. It is pertinent to mention here that during one such demonstration held during February 2021, the situation become tensed necessitating interference of ADM,Addl SP and IIC of kalinga  nagar ,Jajpur ,Odisha . A record of note of discussion/settlement has signed between Management of NINL and NINL employees Union in presence of ADM, Addl SP ,IIC kalinganagar.
High power committee meeting co-chaired by Honourable commerce & industry minister and Honourable Minister for PNG & Steel on Dt: 10.11.2020 was organised and minuted on Dt: 01.12.2020 related to NINL issues. From the contents of the decisions arrived during the high power meeting held on Dtd. 10.11.2020 the following conclusions were drawn : In view of the promoters not being able to infuse further funds to NINL, in particular MMTC being under severe financial distress, DIPAM will take up the following with  banks:
a. To create a corpus of about Rs 150/175 crore to keep NINL disinvestment ready. This money can be used to pay salary arrears and other statutory dues of NINL till  its disinvestment is completed. 
b.Request SBI and other Banks to restructure NINL's loans till its disinvestment process is completed, using RBI guidelines on Covid restructuring, if required.
Govt has permitted NINL to sell its 50% of annual production of iron ore i.e. 10 lakh tonne within a period of two years to release salary and wages vide letter no 16/54/2019-M.VI dated 9th March, 2021.
In this context if a long term contract is made with any potential buyer of 10 lakh tonne of iron ore such as SAIL/RINL/NMDC/ OMC then plant production would have been started with the advance payment which can save the livelihood of the employees as well as contractual workers.
It may please be gracious to reconsider the decision of disinvestment of NINL and keep/merge  all the assets of NINL under/with  any  steel sector  PSUs other than MMTC( who had unilaterally announced for divestment of 49.78 % share on Dt: 27.06.2019) such as  SAIL/RINL/NMDC or any conglomeration thereof since most of  the shareholders are either State or  Central PSUs who are in the business of mines and steel making and may pass  any other order(s) as it may deem fit and proper.
Any delay in restarting the production and sale will lead to loss of revenue to state and central Govt. and will affect the livelihood of 5000 employees as well as the surrounding beneficiaries. After the merger NINL will play a major role in the economic activity of the country as well as bringing industrial harmony in the region.