Steel Executives Association Of RINL Appeal For Implementation Of Their Pending Pay Revision
They also demanded merger of RINL and SAIL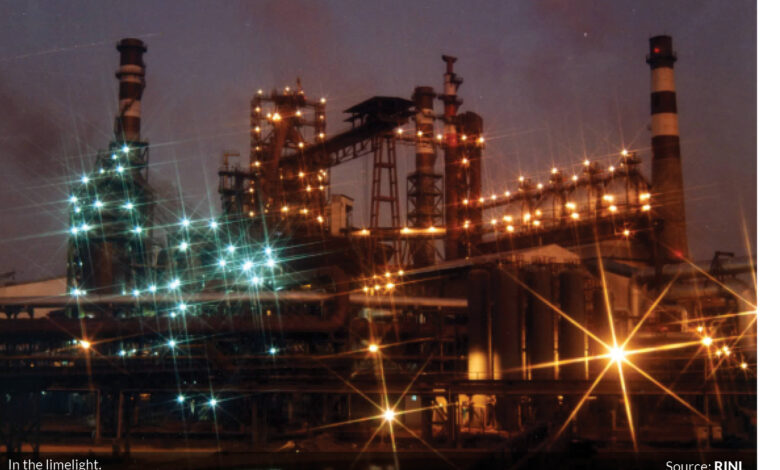 In the context of the winter session of the Parliament, the promotions of Visakha Steel officers, which have been pending for the last three years, and for the implementation of pay revision (3rd PRC), which are to be implemented from 2017, Steel Executives Association representatives, once again appealed to the officials, MPs and MoS.
They also requested to stop the privatization of Visakha Steel and alternatively suggested to merge RINL in the Steel Authority of India. The representatives of the Steel Executives Association(SEA) President Shri Katam Chandra Rao, General Secretary Shri K V D Prasad along with Steel Executives Federation of India (SEFI) Chairman Shri NK Banchore and General Secretary Shri Abakash Mallik went to Delhi to appeal the MPs of the various parties and top officials in the Ministry of Steel.
OSD Shri Nagendranath Singh, IAS, who will take charge as Secretary of Steel Department from January 1 in Delhi, was briefed along with other key officials.
The promotion policy, which has been completely stopped for the last three years, should be implemented immediately, otherwise there will be a lot of difficulties in running the organisation, they urged.
More than 200 officers have already left, hundreds are retiring, and there is a serious delay in taking decisions because the vacancies at the top level are not being filled. This is creating many difficulties in production management. It is said that the wage revision has been done in all the public sector organizations under the Ministry of Steel w.e f from 2017 except RINL.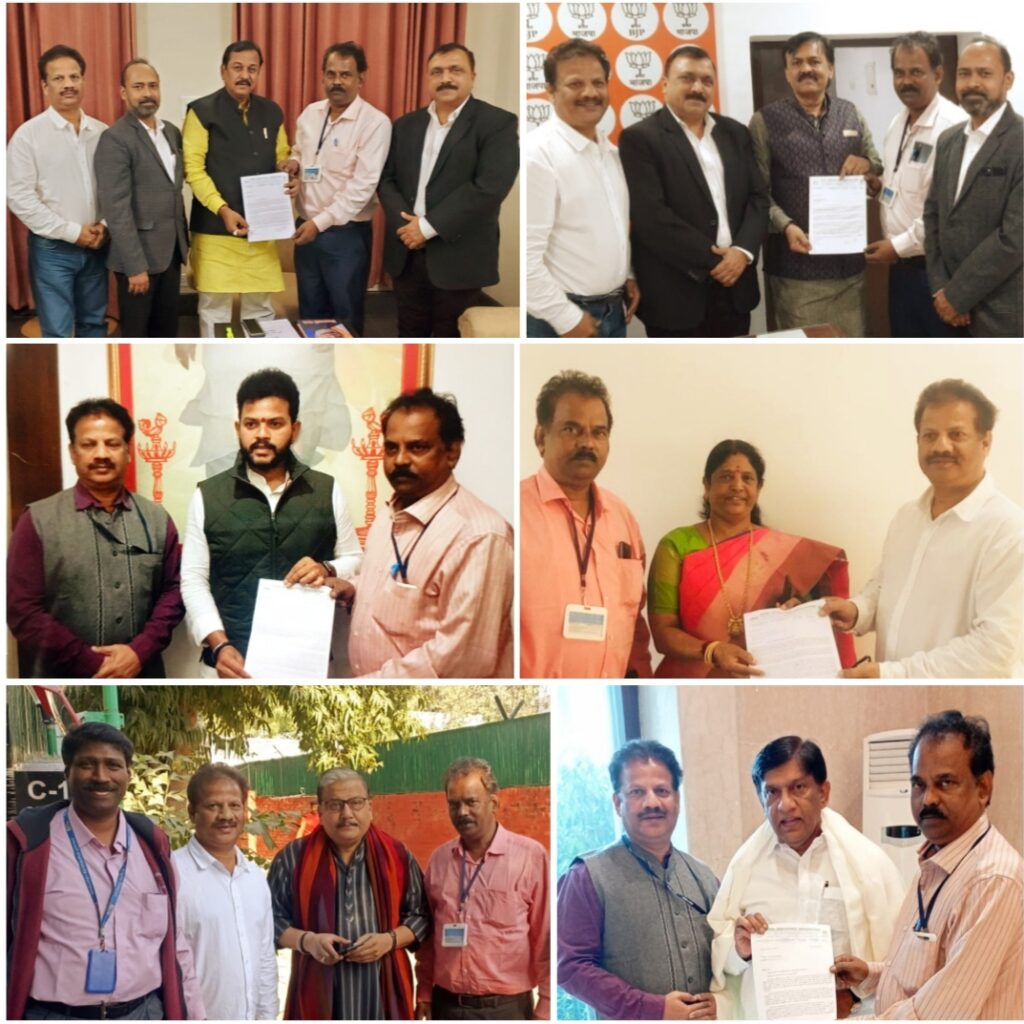 Till now all pay revisions has been done in Visakha Steel on par with SAIL. At the time of Rashtriya Ispat Nigam formation in 1982(separated from SAIL) at that time government issued a circular stating that all the facilities to the employees of SAIL will be extended to RINL.
Unfortunately, now the officials are showing losses and denying everything. Union Minister of steel revealed in the Rajya Sabha that neither the employees nor the officials were responsible for the losses of Visakha Steel. Due to expansion borrowings, and as a result of expansion, buying more iron ore (more than ten million tonnes per year) at the market price is burdening 2500 crores per year.
For the past two decades all stakeholders including associations and unions requested many times to allocate iron ore captive mines, but the successive governments did not allocate them.
They appealed that it is not reasonable to keep the steel sector, which is essential for the development of the country and the common man, in the non-statistical sector. This decision should be recalled. If not in the near future, steel prices will be out of reach for the common man and it will be a huge burden to build government projects like cement industry.
They also appealed to MPs of various parties and BJP leaders to stop the privatization of Visakha Steel, which was separated from SAIL and merge it back into SAIL as an alternative.
SEA team along with SEFI team requested Shri GVL Narasimham, Member of Rajya Sabha from BJP, Durg Member of Parliament Shri Vijaya Bhagel of BJP, Shri Rammohan Naidu, Member of Srikakulam Lok Sabha of Telugu Desam Party, Smt Vanga Geeta, Member of Kakinada Lok Sabha of YCP Party, Shri Manoj Kumar Jha, Rajya Sabha Member of RJD, BJP national secretary Mr. Satya Kumar, BRS (TRS) central leaders ex-member of parliament Mr. Vinod.
National Confederation of Officers Association Secretary General Mr. VK Tomar along with other NCOA leaders have demanded that Visakha steel be merged into SAIL.
As per the National Steel Policy 2030, the present 120 million tonne steel production to be increased to 300 million tonne by 2030. As a part of that SAIL management is forced to invest one lakh crore rupees for expansion of SAIL by 10 million tonnes from ther own resources. On the other hand GoI is inviting bids from only private parties for Visakha Steel with 7.2 million tonne capacity and NMDC with three million tonne capacity at cheaper price. Surprisingly SAIL is not allowed even to participate in bidding. This would be a misuse of public funds. .It was explained that due to this merger, steel production will be cheaper, the operating cost will be reduced, and as the all three PSUs(RINL, SAIL and NMDC plant ) will come under the same board which will ease the operation procedures and will minimise the cost at greater level, so that steel products will be available cheaply.
The employment opportunities in the private sector is less when compared to PSUs. Instead of permanent employees they will hire contract workers at cheaper rates and will earn more profits. Steel PSUs will create large employment when compared to private plants. Creating adequate employment opportunities for the youth of 45 crores and above, the steel industry should be in the public sector along with the private sector. then only Nirbhara Bharat is possible .In the past, when many countries in the world experienced economic crisis, their economies collapsed, the reason why India survived because of its mixed economy. It is the public sector organizations that stand by the people of the country in dire situations like Corona pandemic. No public sector organization has any record of defaulting on dues to banks. Hon'ble Mr. Ambedkar enshrined in the constitution that reservation is a must for the comprehensive development of our country with different cultures, religions and castes. These reservations are applicable only in public sector institutions. As a result of this so far , crores of poor people have got jobs and reached higher status in the society. The steel sector which employs lakhs of people, should definitely be in the public sector. In the private steel sector there are many bankrupt private companies that have closed down in the recent past.
Immediately after our appeal, Sri Rammohan Naidu , honorable MP , raised the issue of privatization in the Parliament and gave a representation to union steel minister ( state) Sri khulaste ( who is looking after RINL issues ) in the Parliament in his office to resolve these issues immediately.
SEA representatives met BJP National General Secretary Shri Satya Kumar and briefed the issues. immediately he spoke to the Minister and assured the representatives to take up the issues personally in towards a solution in two or three days.
Rajya Sabha members GVL Narasimha Rao and Lok Sabha MP Mrs. Vanga Geeta said that they will discuss this matter with the concerned ministers. We thank all of them on behalf of the officers association of RINL.