Steel Executives Federation Of India Writes To Prime Minister Modi For Merger Of NINL With SAIL, RINL Or NMDC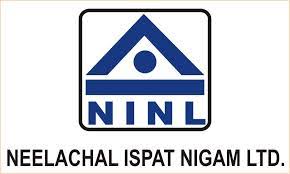 Steel Executives Federation Of India (SEFI) has appealed to Prime Minister Narendra Modi to merge Neelachal Ispat Nigam Limited (NINL) with SAIL, RINL Or NMDC, instead to privatising the PSU. In a letter written by Bimal Kumar Bisi, General Secretary of SEFI, which has been also marked to Piyush Goyal, Union Cabinet Minister of Consumer Affairs, Food & Public Distribution, Railways, Commerce & Industry, Dharmendra Pradhan, Union Cabinet Minister of Petroleum and Natural Gas & Steel and Dr. P K Mishra (IAS), Principal Secretary to Prime Minister, it has also been requested for immediate payment of pending employees salary arrears since the last 11 months. Below is the copy of the letter for the benefit of viewers of www.indianpsu.com
Respected Hon'ble Prime Minister Sir,
With due respect and humble submission, we want to draw your kind attention regarding the present scenario of Neelachal Ispat Nigam Ltd. (NINL), a 1.1 MTPA integrated Iron & Steel Plant in Kalinga Nagar, Odisha. Decision of disinvestment of NINL was taken by CCEA on 08 Jan 2020. After the decision of disinvestment taken, all the promoter including major/managing promoter MMTC have stopped infusion of funds, supply of raw materials, as a result severe liquidity crunch has compelled suspension of production from mid 2019. Employees of NINL are the ultimate victim of the circumstances, employees are pushed for starvation during this COVID-19 pandemic, salaries are stopped for more than 11 months, already 10 numbers of employees have died due to stoppage of ongoing medical facility & salary.
Whether the time frame of 1 year from the decision of disinvestment taken by CCEA on 08 Jan 2020 for disinvestment of NINL set by DIPAM, already 1 year passed and 2 deadlines crossed, disinvestment process is going on at snail's pace also is unpredictable. As a result more than 10000 families are adversely affected and deprived of maintaining their livelihood.
This is for your kind information that NINL has made profit from inception till 2011-12, it is positive EBITDA company till 2019. The capital investment in NINL was only Rs. 747.64 Cr but the required fund for plant set up, required expansion, day to day operation was borrowed from bank, from MMTC and OMC collected as bond. Due to this overburden of liabilities which is presently Rs. 5700 Cr, NINL started incurring huge loss from 2012-13. Although total commission & interest paid to MMTC is Rs.1653 Cr which almost compensate the total loss of NINL. Mining lease was granted to NINL in 1999 but due to deliberate action/inaction of authorities no sincere attempt was made to get mining clearance from the year 1999 till 2019 for about 20 years. After decision of disinvestment of NINL the mines operational activities started very fast which was not possible in the last 20 years.
Inspite of loss of NINL from 2012-13, in 2007, 2014 and subsequently in 2015,16 Steel Authority of India Ltd, particularly Ministry of Steel, Govt of India have shown interest several times for merger of NINL (copy enclosed) considering the infrastructure, plant facility, undisputed land and its own captive mines but unfortunately the same was not materialized due to non-cooperation of MMTC.
In view of above considering the livelihood of 10000 families mainly of local population including near about 1000 displaced and land looser mostly Adivasi and weaker section of society it will be prudent to revive the earlier proposal, to merge NINL with steel behemoth  SAIL or other steel PSUs. Merger of NINL by SAIL will be a 'win win' deal both for SAIL and NINL. Transfer of shares by MMTC and other PSUs to SAIL will just be a transfer from one government to another government entity only. Again long shutdown of plant will deteriorate plant machineries, deprecating valuation. Public asset is in unproductive stage from mid 2019 causing colossal national productivity loss, squeezing employment, affecting wages, loss in contribution towards tax, levies etc. to Govt. In this context we humbly suggest and request for immediate resumption of operation of NINL plant & mines, to pay pending employee arrear salary of 11 months, merger of NINL with SAIL, RINL and NMDC, which are under Ministry of Steel.
Yours Sincerely
Bimal Kumar Bisi,
General Secretary, SEFI