Stop NINL Top Management From Humiliating Union Leaders, Demands NCOA
NINL management involved in immoral activities to embezzle the funds realized from sales of finished products/scraps lying at NINL premises, alleges the Apex PSU Body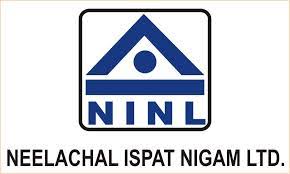 The National Confederation of Officers' Association (NCOA), the apex body of Public Sector Undertaking of the country, has written a strong-worded letter to Shri Shri Sanjaya Chadha, Additional Secretary ( Ministry of Commerce), Government of India who is also the CMD MMTC, asking for his intervention in the case of humiliation of union leaders of Neelachal Ispat Nigam Limited (NINL) by the top brass of the PSU. The letter alleges that the top management of NINL is transferring office bearers of Neelachal Executive Association (NEA) in order to suppress their legitimate demands.

The letter goes on to say that the Managing Director and the CFO of NINL sanctioned their own salaries for the months of December 2020 and January/February of 2021 while employees remain unpaid for the last one year. The apex body has alleged that the NINL management was also involved in immoral activities to embezzle the funds realized from the sales of finished products/scraps lying at NINL premises. The letter sent by NCOA is given below for the benefit of the viewers of www.indianpsu.com –
To
Shri Sanjaya Chadha,
Addl Secretary ( Ministry of Commerce) & CMD MMTC,
Govt. of India.
Subject: Request for intervention of withdrawing the office order No: NINL/HR/TRE/2021, Dated: 01.06.2021 (Copy enclosed).
Respected Sir,
We are very glad to know that the stalemate prevails in NINL from March'2020 was broken by your endeavour by arranging a High Power committee meeting on Dt: 10.11.2020 for resolving NINL issues. Which resulting part salary (Basic & DA) up to June'2020 was paid to NINL employees and recently 50% of Basic & DA of July'2020 was also disbursed. Very soon captive mine of NINL is going to be operated.
• Neelanchal Executive Association (NEA) is an affiliated body of National Confederation of Officers Association (NCOA) is struggling hard to bring NINL operational by merging with SAIL/RINL/NMDC as well as protecting the interest of its members.
• In the mean time NINL management perceived that NEA is operating against the interest of NINL, when NEA members started protesting by wearing black badges from Dt:15.05.2021 demanding release of arrear salary and other allowances from March'2020. (Copy enclosed).
• Sir NEA members were forced to go for protest when it was realized that MD & CFO NINL sanctioned their present salaries (Dec 2020, Jan & Feb 2021 and one month current salary respectively) by misusing their power and position where as employees are unpaid for last 1 year & suffering without their legitimate dues and medical facilities in this covid pandemic.
• Sir it is evident that NINL management was involved in so many immoral activities to embezzle the funds realized from the sales of finished products/scraps lying at NINL premises.
• To suppress the association activities and pressurize the office bearers and members a transfer order mentioned above has been issued for immediate transfer of incumbent and the Ex- General Secretary as special officers on duty.
• We condemn this disgusting act of NINL management for humiliating the office bearers & members of NEA and trying to repress them not to work for the common interest of the employees and organization.
With this background we would request your good self to be kind enough to intervene into the matter and take appropriate action for withdrawal of the transfer order. We also look forward an appointment with you to appraise this issue.
With profound regards.
Yours sincerely
( V K Tomar )
Secretary General