Sustainable Aviation Is The Need Of The Hour For India
Panel discussion held on "Should military education reach the next level of national indulgence?"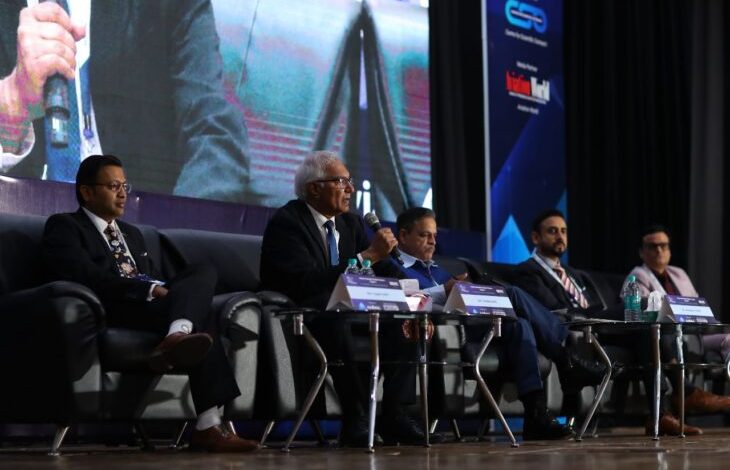 Today, environmental sustainability is the need of the hour. It is the key to a better future. There's a need to build conversations that translate into meaningful actions around the world. Many organisations today are working to transform industries to inculcate environmentally sustainable processes. Leading the call for more environmentally sustainable aviation in India is Aviakul Private Limited (Aviakul), which organised a 2-day International Conference on Global Sustainable Aviation Conclave on October 13–14, 2022 at the Indian Aviation Academy.
The conclave was organised under the joint venture of the Airports Authority of India (AAI), the Directorate General of Civil Aviation (DGCA), and the Bureau of Civil Aviation Security (BCAS). Various dignitaries participated in the 2-day event: Air Marshal (Dr.) Rajeev Sachdeva, AVSM (PhD), Maj. Gen. Mathur, Shri Andy Kotwani, Dr. Gopal Kamath, and Shri Vikas Khitha.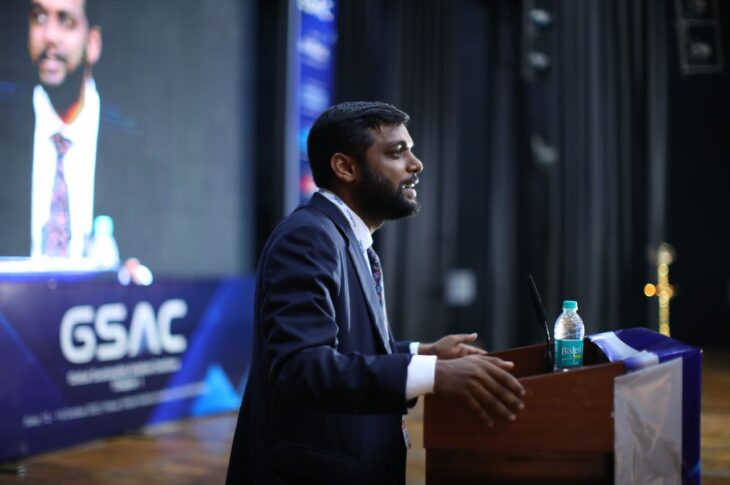 Each of the leaders shared their thoughts on a range of topics, from military education and its relevance to nation-building. A technical session on laying the groundwork for military education was also held during the conference. Dr. Anil Kumar Bhatt, Prof. Shrikant Paranjpe, Capt. (Dr.) Probal K. Ghosh, and Dr. Kailash Kumar Pathak shared their thought-provoking lectures on military education. It was followed by a panel discussion on the topic "Should military education reach the next level of national indulgence?"
Day two at Global Sustainable Aviation Conference
The second day started with a cultural performance by Smt. Arunima Ghosh. This was followed by another engaging session on sustainable airports and infrastructure involving speakers such as Dr. Dewakar Goel, Shri. Gurumukh Singh Bawa, and Shri. Pankaj Dubey. A Panel Discussion on Challenges in Achieving Sustainable Solutions involving intense and interesting discussions with industry stalwarts such as Shri Ajay Kumar, Shri Sandeep Bahl, Shri Varun Vijay Singh was organised. Yogesh Garg and Col. K. V. Kuber moderated the session.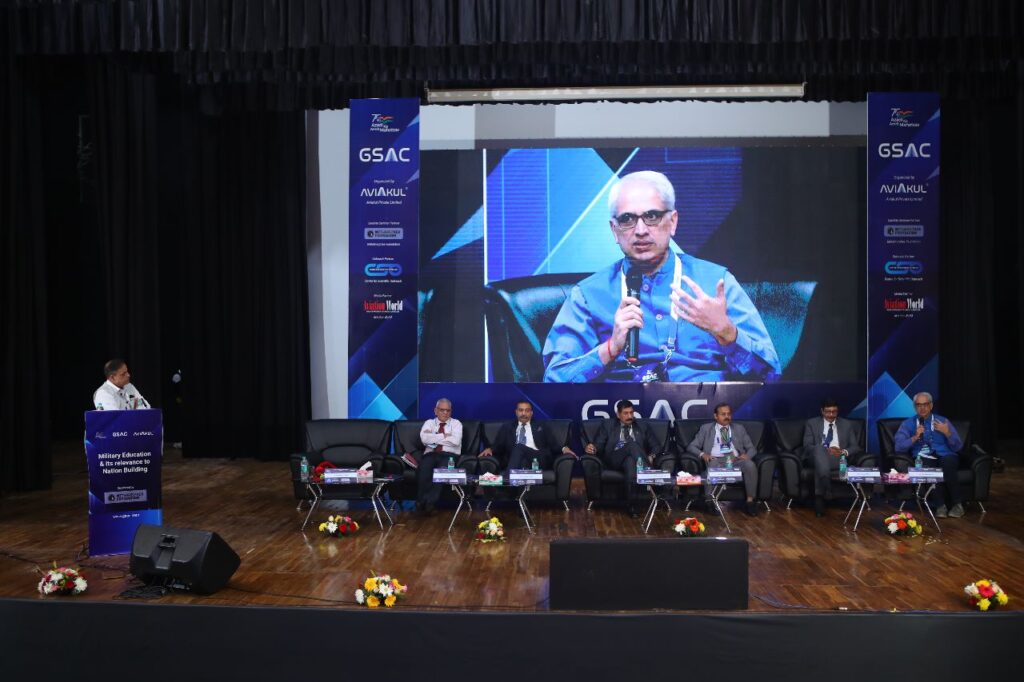 The event also saw the presence of a very special guest, an Olympic Medal Winner, Kumari Gauranshi Sharma, who won a Gold Medal for India in the Deaf Olympics held in Brazil on May 5, 2022. In a technical session, Shri. Ashwani Sharma, Shri. Bhargava Ramana Rayaprolu, and Shri. Thanigesh Arumugam Parthasarathi shared their insights on tools to achieve sustainability. The event concluded with Shri. Vaibhav Varun (founder of Aviakul) announcing the setting up of a Centre of Drone Excellence by Aviakul at Mewar University and the Second Edition of EAMRO 2022, "2nd International Conference on Emerging Trends in Aviation MRO Industry," he said.