TDP MLA Ganta Srinivasa Rao Quits Party Over Privatisation Of Vizag Steel Plant (RINL)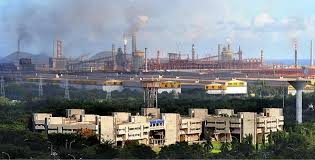 Telugu Desam Party MLA Ganta Srinivasa Rao, took political circles to surprise by resigning from from Assembly membership as well as the TDP the party to  register his protest against Centre's decision to privatise Rashtriya Ispat Nigam Limited. The Cabinet Committee of Economic Affairs (CCEA), had on January 27, 2021, has given in principle nod for 100% strategic disinvestment of GOI shareholding in RINL along with management control by way of privatization. He is the first elected representative to resign over privatization issue a day after he expressed his ire in social media posts.
This is turning out to be a political issue in Andhra Pradesh as Rashtriya Ispat Nigam Limited (RINL) or the Vizag Steel Plant is said to be the pride of Andhra Pradesh. Earlier, P.V. Madhav, MLC and A.P. Legislative Council BJP Floor Leader has made a fervent appeal to the Finance Minister, Nirmala Sitharaman, saying VSP/RINL has contributed about Rs. 43,099 crs to Central Govt and Rs. 8,565 Crs to State Govt exchequers till 2020, and with little support VSP / RINL, VSP/RINL and Steel giant as a whole shall be a Really Golden Goose for GoI. Senior intellectuals and Technocrats after detailed analysis are of the opinion that selling VSP/RINL at this stage is like proverbial saying "Killing the Golden Goose".