THDC Presents Rs. One Crore Cheque To Uttarakhand Chief Minister's Disaster Relief Fund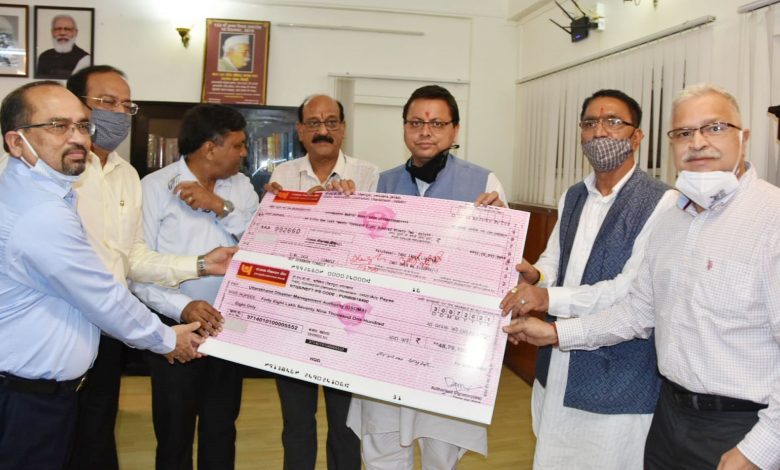 The Chief Minister Shri Pushkar Singh Dhami met the THDC India Limited officials at the Secretariat on Monday where the Chairman and Managing Director of the Public Sector Undertaking (PSU) Mr. Rajiv Bishnoi presented a check of one crore to the Chief Minister's Disaster Relief Fund. THDC India Limited is a Mini-Ratna PSU and a subsidiary of NTPC, under the Ministry of Power.

Chief Minister Dhami appreciated the contribution being made in power generation through hydel power projects operated by the State and also the cooperation being given from time to time by the PSU in disaster relief works.
Cabinet Minister Shri Subodh Uniyal, MLA Shri Vijay Singh Panwar and other officials were present on the occasion.