The Climate Crisis Is Already Here : Countries Should Be Open To Net Zero Plans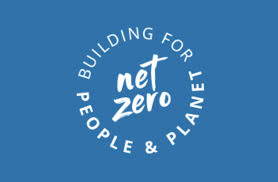 Countries should be open to Net Zero plans since they are the milestones which play  the most important role in meeting net-negative emissions targets further down the road to keep global warming within 1.5-2 degree celcius . SInce a new research published in Nature Climate Change  shows that after the Paris Agreement in 2015, 64 countries cut their fossil CO2 emissions during 2016-2019, but the rate of reduction needs to increase tenfold to meet the Paris Agreement aims to tackle climate change.
Governments and businesses need to step up the transparency on their net-zero climate plans and fast, according to a Nature Commentary, due to be published online today .
Scientists say nations, companies, and their advisors need to clarify three aspects of their net-zero targets: the scope of their commitments; how they are deemed adequate and fair; and a concrete roadmap towards and beyond net-zero. The researchers' findings are echoed in the key call to action from Fridays For Future. The youth strikers' next global strike is scheduled for Friday 19 March under the banner of "no more empty promises".
They are demanding not meaningless goals for 2050 or net-zero targets full of loopholes, but concrete and immediate action in-line with science. Our carbon budget is running out. The climate crisis is already here and will only get worse, so if we are to avoid the worst case scenarios, annual, short-term climate binding targets that factor in justice and equity have to be prioritized by the people in charge.
The paper finds that current strategies behind net-zero targets cannot be understood and their impact can't be evaluated, as there is no standard approach and not enough recognition of the need for a clear plan of action that contains milestones within this decade.
Lead author Dr. Joeri Rogelj, Director of Research at the Grantham Institute, Imperial College London said: "Climate pledges need to be clear on which emissions sources and gases are covered – is it just carbon, or all greenhouse gases? Plans should also state when net-zero will be reached and how."
CO2 is the main cause of rising temperatures and driving down their emissions to net-zero halts further warming. Other greenhouse gases also create warming, and it's currently impossible to eliminate their emissions. This means reducing methane emissions now, for example, is vital, to avoid locking in additional warming.
Climate pledges vary hugely in how they tackle greenhouse gases (GHGs):
a) The EU targets all greenhouse gases by 2050
b) China's net-zero plan focuses on balancing CO2 emissions only, by 2060
c) The Biden- Harris climate plan for the US aims to reach net-zero across the economy by 2050, but has yet to say which gases are covered
d) France's strategy for instance speaks of carbon neutrality but spans all greenhouse gases
Net-zero targets should declare how they combine emissions reductions, direct CO2 removals and offsets. The scientists say it's best to reduce emissions, as the most certain course of action we can take.
Fairness is also vital when building climate plans that build towards a global target. Parties to the Paris Agreement should proactively disclose why they consider their net-zero targets to be fair and adequate.
There needs to be much more clarity on what actions will be taken between now and 2030. Net-zero targets are not end points. They are themselves milestones and play a role in meeting net-negative emissions targets further down the road. Countries should be open to net-zero plans receiving the same scrutiny as short-term climate pledge targets.
Dr. Joeri Rogelj added: "Governments and companies should provide more detail and justify their net-zero targets. A key benchmark for this will be COP26, where countries will present new climate pledges. Net zero targets are more credible if they include milestones, an implementation plan, and a statement about longer-term intent for either maintaining net-zero or going net-negative. Leaving these out risks inaction, diversions, and failure. Today's net-zero targets are only the start of a long journey towards a safer world."
Dr.Seema Javed is an Environmentalist, Independent Journalist & Communication Consultant