The US Will Provide $1 Billion To UN's Climate Fund
This is the first time since 2017 the US has pledged cash to the Green Climate Fund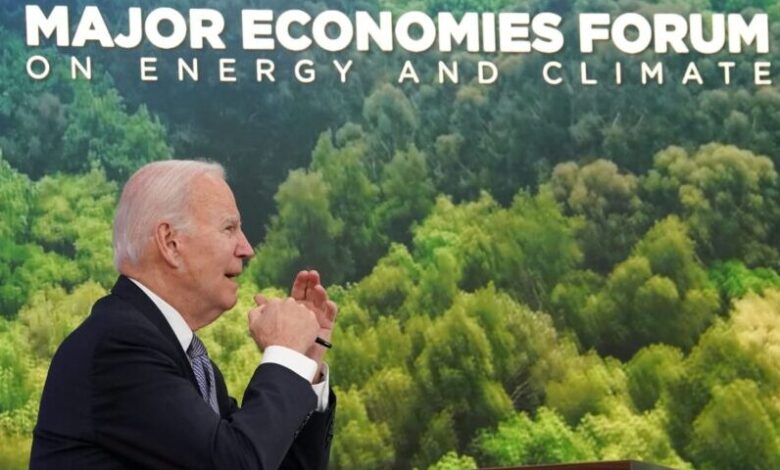 PHOTO COURTESY : CLIMATE HOME NEWS
For the first time in six years the US will contribute one billion dollars to the UN's climate fund. Joe Biden made the commitment as he hosted a virtual meeting of world leaders a couple of days ago to spur high-level leadership to limit global warming to 1.5C.
The leaders' meeting was framed by the findings of a report by the International Energy Agency( IEA) which outlined steps to take to keep the 1.5C goal within reach.
It highlights four key pillars: decarbonising the energy sector, ending deforestation, tackling non-CO2 emissions such as methane, and accelerating the deployment of carbon capture and storage and removal technologies.
This is the first time since 2017 the US has pledged cash to the Green Climate Fund (GCF), which supports developing countries to cut emissions and adapt to climate impacts.
The move was part of a broad call to action to the Major Economies Forum on energy and climate, a group of more than 20 high-emitting developed and developing countries which account for around 80% of global greenhouse gases.
However, as the Green Climate Fund (GCF) is calling on countries for a third round of funding pledges to replenish the fund, the US is yet to deliver on its first commitment.
The $1bn announcement only accounts for half of the $2bn the US owes the fund after Donald Trump reneged on a $3bn pledge made under Barack Obama almost a decade ago. Since then, European and other donors have doubled their pledges to the fund.
Other donor countries are going to closely watch what the US will bring to a GCF pledging conference in October.
While announcing the commitment virtually Joe Biden said- " Today we have to do more than recognize the climate challenges we face.We have to step up our ambitions. We're going to have to stand together to meet great challenges. And we're going to — we will preserve our planet in the future. History is going to judge us on how we answer these questions. And today, I hope we all — all answer them loudly and clearly as a "yes."
Yes, we're committed to following science. Yes, we are determined to strengthen our ambition and our actions. And, yes, we're willing to do the hard work to limit global warming to 1.5 degrees Celsius."
Biden promised to ask Congress to approve an additional $500m over five years for the Amazon Fund to end deforestation by 2030.
He pledged to raise $200m from public, private and philanthropy sources for cutting methane emissions in developing countries and urged nations to scale up carbon capture and removal technologies.
The US president called on leaders to join a collective pledge for half of all car sales and at least 30% of medium and heavy-duty vehicles to be zero emissions by 2030.
This $1bn is significant because it will allow the Green Climate Fund (GCF) to unlock more money for communities in need.
The writer of this article is Dr. Seema Javed, a known Environmentalist, Journalist and Communications Expert