Tokyo Olympics : Role Of PSUs/PSBs Comes To Fore As Indian Hockey Team Ends Four Decade Medal Drought
11 players of the squad belong PSUs while 2 belong to PSBs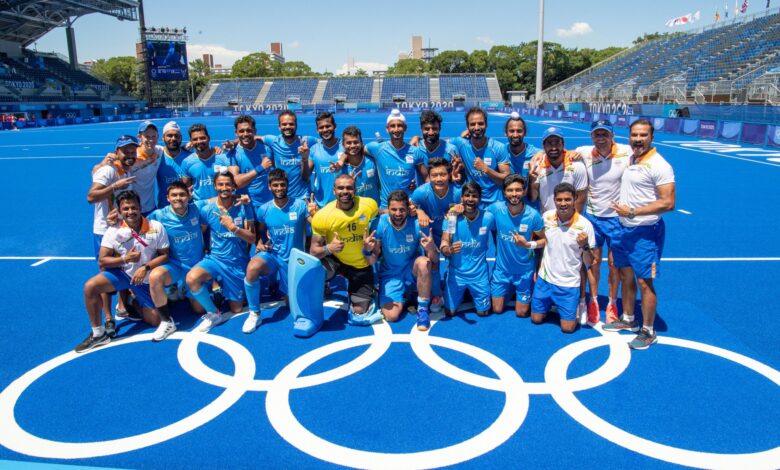 Hockey lovers of the country are elated and they have all the reasons for the same as Indian Men's hockey team has today ended the 41-year-old medal drought of the sport which is also known as the national game of India. India, last won a gold medal at Moscow Olympics and although the Moscow Olympics were boycotted by the west, an Olympic Gold Medal is a Gold Medal, no denying this.
Public Sector Undertakings and Public Sector Banks have a major role to play in the country getting a medal in hockey today. Officials and staffers of Public Sector Undertakings and Public Sector Banks have more to cheer as of the 16-member Indian contingent, which lifted the bronze medal today, 10 players are employed with Public Sector Undertakings while two players are working with Public Sector Banks.
Star Goalkeeper P.R. Sreejesh works with the Education Department of Kerala State Government, while Captain of the team, Manpreet Singh is employed with Punjab Police. Nilkantha Sharma and Amit Rohidas as employees of Railways while Surender Kumar is working with Food Corporation of India (FCI).
Players of BPCL
a) Harmanpreet Singh
b) Vivek Sagar Prasad
c) Lalit Kumar Upadhyay
d) Birendra Lakra
e) Varun Kumar
Players of ONGC
a) Sumit Valmiki
b) Mandeep Singh
c) Gurjant Singh
Players of IOCL
a) Hardik Singh
b) Dilpreet Singh
c) Simranjeet Singh
Players of Public Sector Banks
a) Shamsher Singh – Punjab National Bank
b) Rupinder Pal Singh – Indian Overseas Bank
www.indianpsu.com congratulates the players of the Indian team as well as the managements of the PSU and PSBs who have affirmed their faith over players in the past many years and hopefully, continue to do the same in the times to come….