Town Official Language Implementation Committee-(TOLIC) (PSU)-Visakhapatnam Meeting Held At RINL
Member organizations are divided into two categories on the basis of number of employees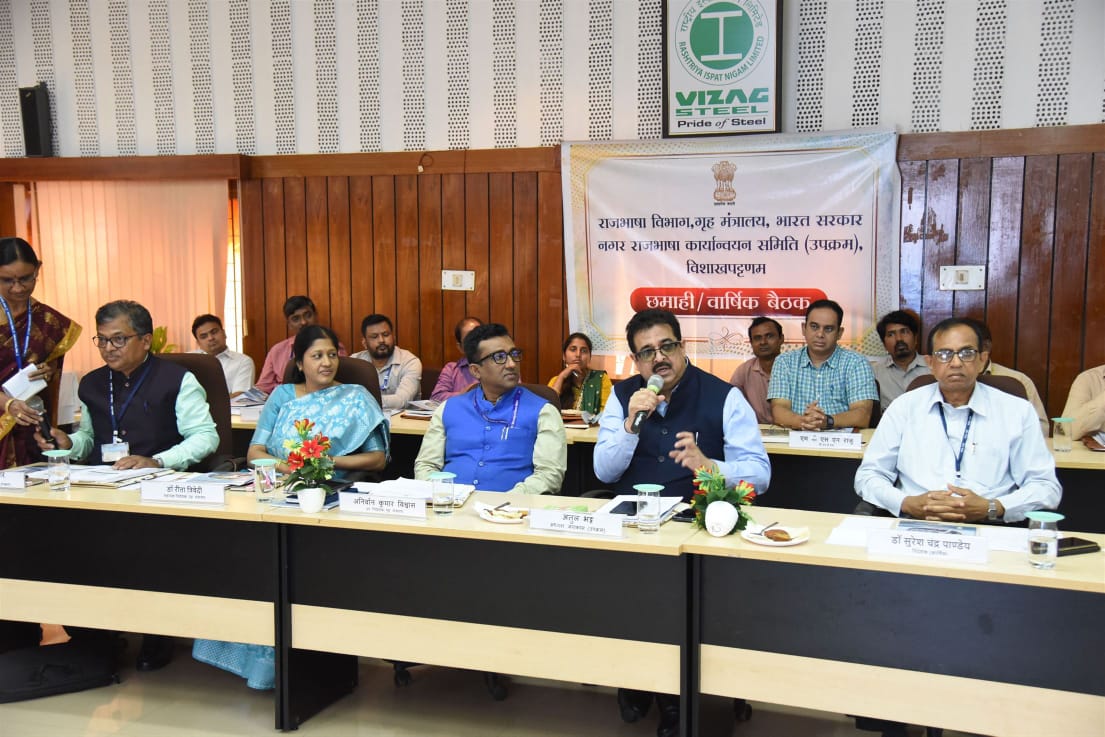 Shri Atul Bhatt, Chairman, Town Official Language Implementation Committee-TOLIC (PSU), Visakhapatnam & CMD, RINL presented 'Rajbhasha Gaurav Samman' awards for the year 2022-23 to the PSUs located in Visakhapatnam for their exemplary performance in the field of Official Language implementation and 'Nagar Rajbhasha Samman' to the Hindi Officers & Coordinators of the respective organizations in the meeting of TOLIC (PSU), Visakhapatnam held at 'Nagarjuna' Conference Hall of Visakhapatnam Steel Plant, today.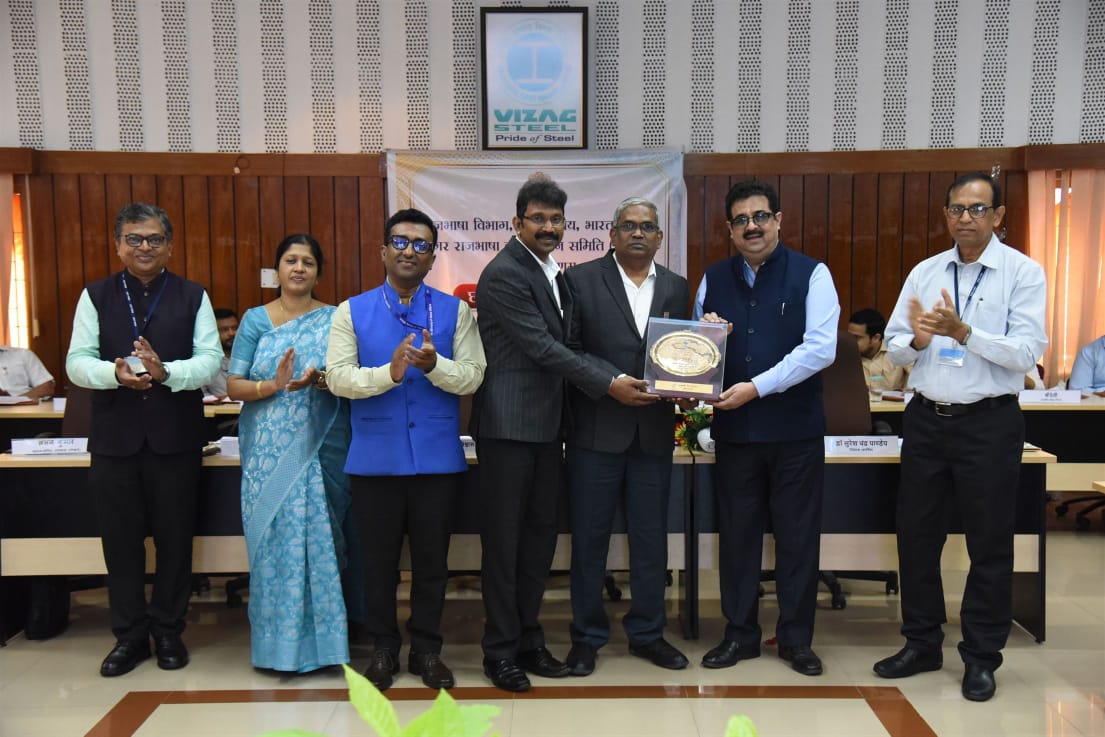 Speaking on the occasion, The Chief Guest, Shri Atul Bhatt, CMD-RINL & Chairman, TOLIC (PSU), visakhapatnam expressed that TOLIC (PSU) has achieved a special recognition by bagging Rajbhasha Keerti Puraskar again for the year 2021-22 at National Level by Govt. of India. While congratulating the award winners, Shri Atul Bhatt appreciated the efforts of TOLIC (undertaking) and support of all the member organizations in the progressive use of Hindi in Visakhapatnam.
Shri Anirban Kumar Biswas, Dy. Director (Implementation), Official language (Rajbhasha), Ministry of Home Affairs, Bengaluru reviewed the progress made by the member organizations in the field of Official Language (Rajbhasha) implementation in this meeting and appreciated overall performance of member offices.
Dr. Suresh Chandra Pandey, Director (Personnel), RINL congratulated the efforts of TOLIC team and member offices for their efforts in propagation of Hindi in Visakhapatnam.
Member organizations are divided into two categories on the basis of number of employees. In category-1 five offices and in category-II seven offices were recognized for their exemplary performance. In category-I HPCL-Visakha Refinery, NTPC Simhadri, Airport Authority of India, Bharat Dynamics Ltd. and Visakhapatnam Port Authority were awarded with First, Second, Third & Special prizes respectively, while in category-II, HPCL-Visakha Regional Office, ECGC Limited, SAIL – Branch Transport & Shipping Office, NMDC Regional Office, GAIL (India) Limited, FCI-Regional Office, Employee State Insurance Corporation secured positions in the same order.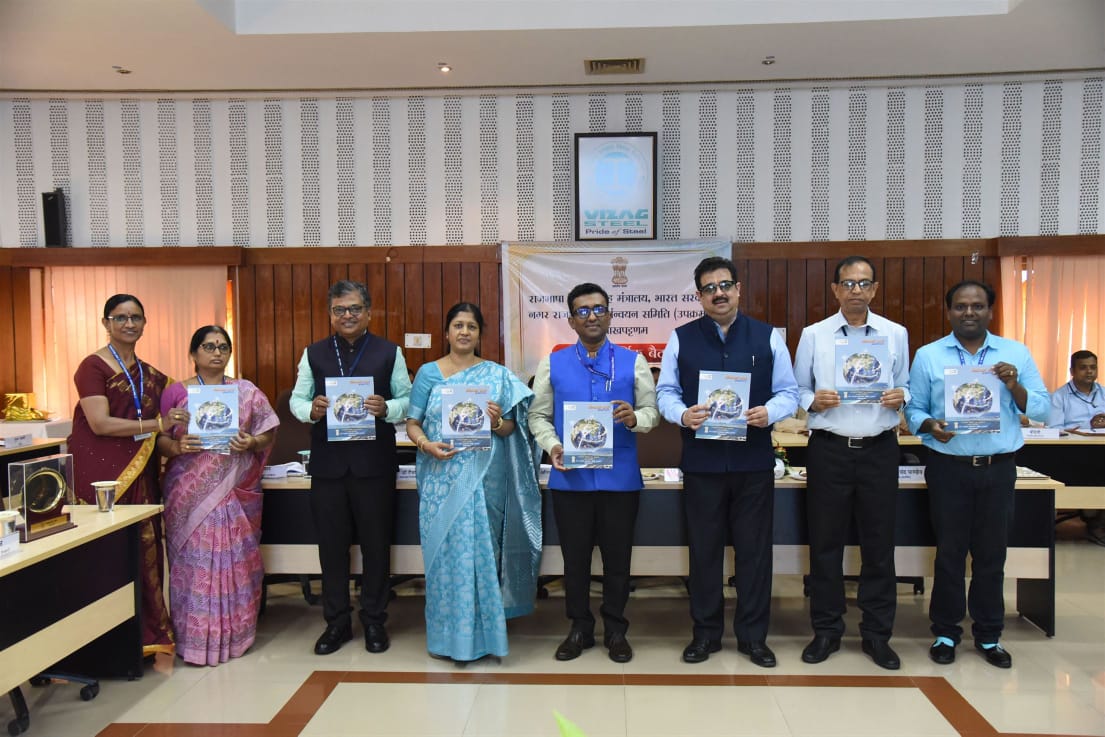 Shri Atul Bhatt, CMD, RINL released the 7th issue of 'Visakha Dhara' TOLIC Hindi Magazine along with other dignitaries.
Shri Lalan Kumar, GM (Rajbhasha) & Admn I/c & Member-Secretary (TOLIC) and Dr. T Hymavathi, AGM (Rajbhasha) convened the meeting. Smt. V Suguna, Sr. Mgr, (Rajbhasha) proposed vote of thanks.