U.P State Biodiversity Board And Forest Department Gautam Budh Nagar Celebrate World Earth Day
This was an initiative of Madan Mohit Bharadwaj, Founder SheWings
World Earth Day was celebrated in full swing yesterday at the world famous Okhla Bird Sanctuary Park, organised by U.P State Biodiversity Board (Ministry of Forest and Environment U.P) and Forest Department, Gautam Budh Nagar, Noida in association with SheWings, India's fastest growing social enterprise (focussed on educating women and men on women health and hygiene management and also towards rural health education, environmental sustainability and waste management).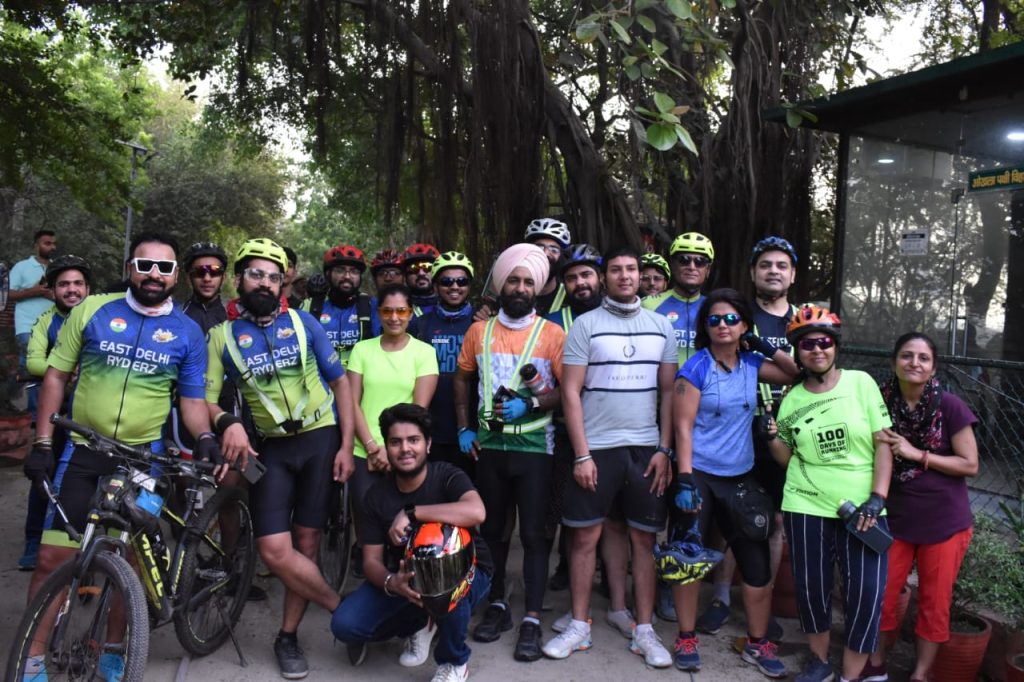 The celebration started with a cycle ride- 'Ride to Nature' in the morning which was flagged off by the Guest of Honour Mr. P. K Srivastava, D.F.O, Noida followed by plantation of saplings and distribution of eco-friendly products. A felicitation ceremony also took place at the end of the celebration, acknowledging the efforts of all those people who have contributed in their own way in protecting the mother earth. Ms. Nikita Sachdeva, C.R.O. SheWings and Mr. L. Kaushik, Inspector, Forest Department, Gautam Budh Nagar, Noida were also present at the venue along with other dignitaries.
Brands like R for Rabbit and Bamboology also extended their support in being the gifting partner. The Ride to Nature (cycle ride) was started from Sector 15-A Noida to Okhla Bird Sanctuary Park. Many Noida enthusiasts and Delhi based Cyclists' group participated in full form.
Speaking on the occasion Mr Madan Mohit Bharadwaj, Founder SheWings said – "I think every day should be celebrated as earth day. The way we love our mother in the same way we should love our mother earth. SheWings has always supported and ran campaigns on this crucial topic – environment. We all have to be responsible for our actions of not destructing the beauty of the nature rather enhancing it with our controlled actions. On this day I would like to urge everyone to avoid and replace plastics as much as they can with sustainable and eco-friendly products".