Uninterrupted Supply Of LPG Resumes At Gorakhpur Bottling Plant Of IOCL
Since 1st September, 2021, the Sehjanwa Bottling Plant of IndianOil was submerged under water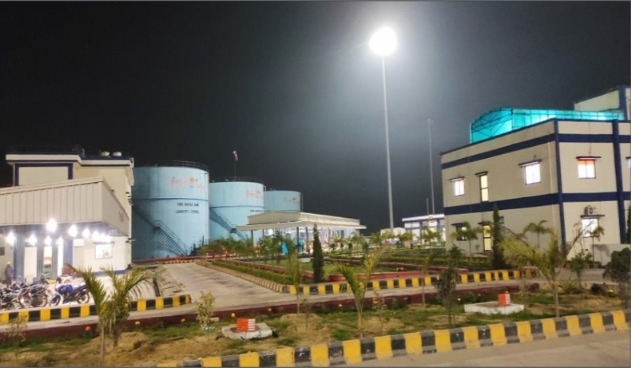 With the floods causing havoc in Gorakhpur, Rapti still flowing above the danger mark, Rohan and Ami rivers scaring every now and then. The life of the common man has become vulnerable surrounded by several challenges, especially that of food and shelter. Even in these testing times, IndianOil has stood tall and lived up-to its motto of 'PehleIndianFirOil' and 'Customer First'.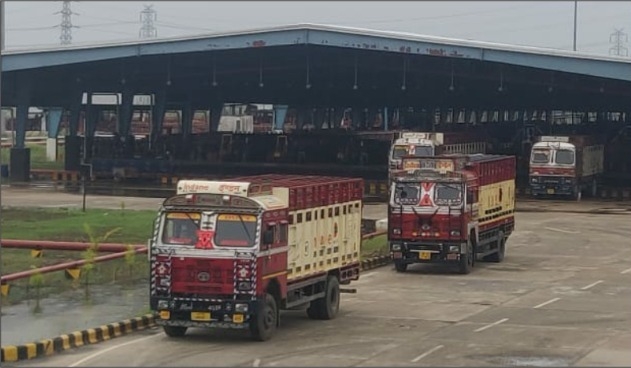 Since 1st September, 2021, the Sehjanwa Bottling Plant of IndianOil was submerged under water from the Ami river and all operations were put to halt. The plant premises were flooded to the extent of 45cms to 75cms at several places.
With its customer centric approach, relentless efforts, IndianOil UPSO-1 succeeded in resuming operations at the Gorakhpur Bottling Plant from 16.09.2021. An elated Dr. Uttiya Bhattacharyya, Executive Director & State Head, UPSO-1 said, "It was a herculean task to resume services so soon keeping in mind that the situation in Gorakhpur is still not completely satisfactory. The Rapti is still flowing above the danger mark. We are back to business within a fortnight of the floods storming into Gorakhpur and adjoining areas", he added. Talking about the uninterrupted supply of LPG Dr. Bhattacharyya said, "Supplies have been constant and uninterrupted. Our Lucknow and Prayagraj Bottling Plants have been working non-stop and have ensured supplies to the affected areas. Our Gorakhpur LPG team, Distributers and Frontline Warriors have done a commendable job. Deliveries were ensured through boats as well", said the State Head.
It is pertinent to mention here that the Bottling Plant is situated in 38.5 acres, developed at a cost of 204.3 crores and is ultra-modern, eco-friendly plant of IndianOil. It can give an output of 40,000 cylinders per day and caters to the domestic needs of people in Gorakhpur and the adjoining districts of Sant Kabir Nagar, Basti, Ballia, Balrampur, Deoria, Kushi Nagar, Maharaj Ganj, Siddharthnagar and Ambedkar Nagar.
Mr. Arun Prasad, General Manager (LPG), UPSO-1, Mr. N K Srivastava, GM (LPG-Sales), UPSO-1, Mr. Munish Gupta, Divisional LPG Head, Indane Gorakhpur Area Office were also present on the occasion along with their team of officers.