Union Bank Of India Celebrates International Women's Day
The occassion celebrated with host of initiatives for its women employees and customers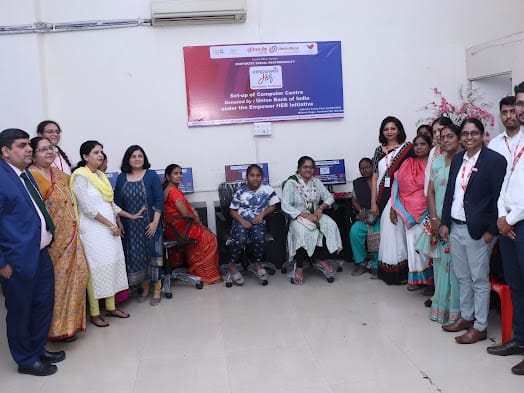 Union Bank of India honors the power of women by organizing an array of special programs under its Empower HER Initiative for its women customers and employees. The events saw a remarkable participation by women employees of the Bank.
The Bank kickstarted the celebration by organizing a "Yoga Day for Women", focusing on holistic wellbeing, at The Yoga Institute, Mumbai. This was followed by an insightful webinar on the 'Practice & Power of Self Reflection' that was attended by employees across the Bank.
To propagate financial and computer literacy among under-privileged women segments, Union Bank also set-up a computer centre for the women SHGs and girl students at the Adharika Samaj Vikas Sanstha, Mumbai. The Computer Centre will enable these women to be tech savvy and support their livelihoods.
As part of supporting women SHGs, a fair was organized at the Central Office, Mumbai, where stalls of a variety of items were put up by these SHGs. The Fair was a fun-filled affair with food stalls and games and was attended by all employees and their families.

The Bank also organized a Walkathon to spread the message of #EmbraceEquity among the public. This power-packed walkathon was a great hit with both staff members and onlookers, with the message it conveyed through catchy slogans.
The celebration concluded by the unveiling of a captivating song "Saadar Naman Hai Nari" on women's day, this was followed by facilitating the noble achievements of women employees at the Corporate Program that was held at The Trident, Mumbai.