UP CM Yogi Adityanath Inaugurates First Flight Service Between Lucknow And Varanasi
Indigo Airlines has started the first flight from Lucknow to Varanasi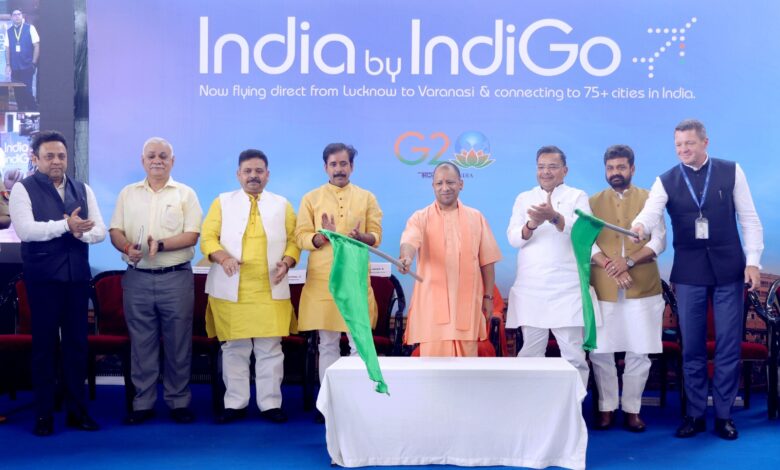 BY RATNESH RAI
Uttar Pradesh Chief Minister Yogi Adityanath inaugurated the first flight service from Lucknow to Varanasi on Thursday. With this service started by Indigo Airlines, the journey between Varanasi and Lucknow can be completed in just 55 minutes. In his address during the program organized at Chaudhary Charan Singh International Airport, the Chief Minister said that the effort to connect the state capital with the spiritual capital of the country is commendable, it was much needed today. This service will fulfill the resolve of the Prime Minister's Udan scheme in which he had said that even a common man wearing slippers can travel by air.
Thanking the Ministry of Civil Aviation, Government of India and Indigo Airlines on behalf of the people of the state, the Chief Minister said that the demands of Varanasi's entrepreneurs, businessmen, public representatives, enlightened society and those who visit Vishwanath Dham are being fulfilled today. Under the leadership of PM Modi, Varanasi has set new records in the field of spiritual, cultural and physical development. Looking at him, it was very important to connect Varanasi with Lucknow. Varanasi airport used to handle only 19 lakh passengers in a year in 2016-17, but today in 2022-23 this number has increased to more than 25 lakhs.
The Chief Minister said that air service has expanded at a rapid pace in the last 6 years in Uttar Pradesh. Earlier in 2017, there were only two functional airports in UP, Varanasi and Lucknow. At present, 9 airports have become fully functional in the state. Along with this, the state government is preparing 12 airports at a fast pace, out of which two are international airports. In this, the Ayodhya airport will be made fully functional in December. Similarly, the first runway of Asia's biggest Jewar Airport will also be ready by the end of this year.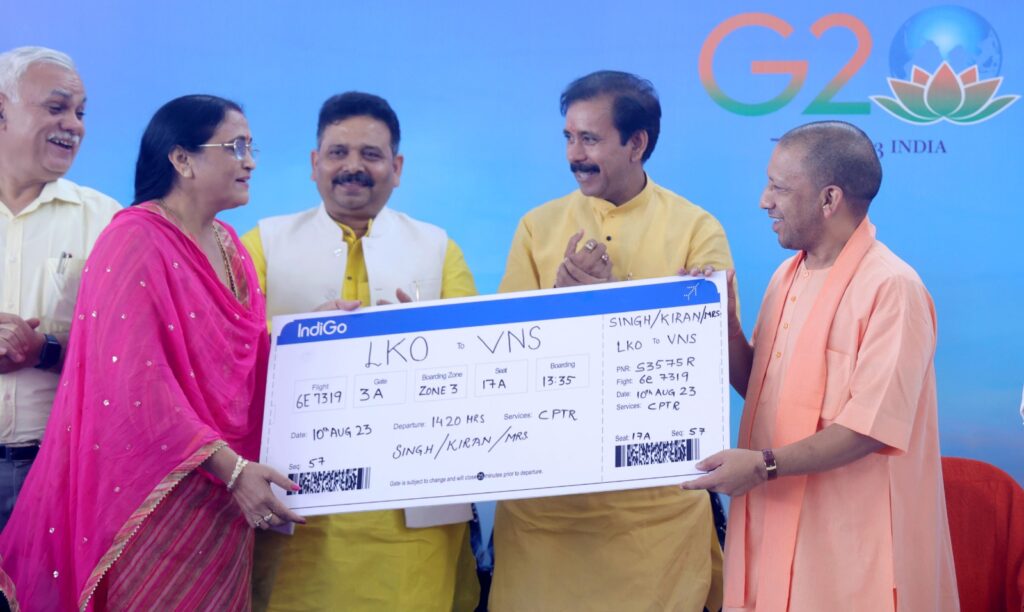 The Chief Minister said that earlier no one even thought about domestic airport, but today the work of connecting Azamgarh, Shravasti, Chitrakoot, Aligarh, Moradabad, Saharanpur with air service is progressing rapidly. He said that today is the era of healthy competition. It is especially important to take care of safety and punctuality in air service. Soon 2000 new aircraft are going to come in the Indian market, which will give a new height to the flight of ambition of the people. The distance from Lucknow to Varanasi may be 300 km, but there was an urgent need for this air service. We have to understand the importance of Varanasi. Today, with the first flight service, all the MLAs of Varanasi are going to Banaras and will also return with it. Giving tickets to the first woman passenger of the first flight service from Lucknow to Varanasi, the Chief Minister also wished all the passengers a pleasant journey.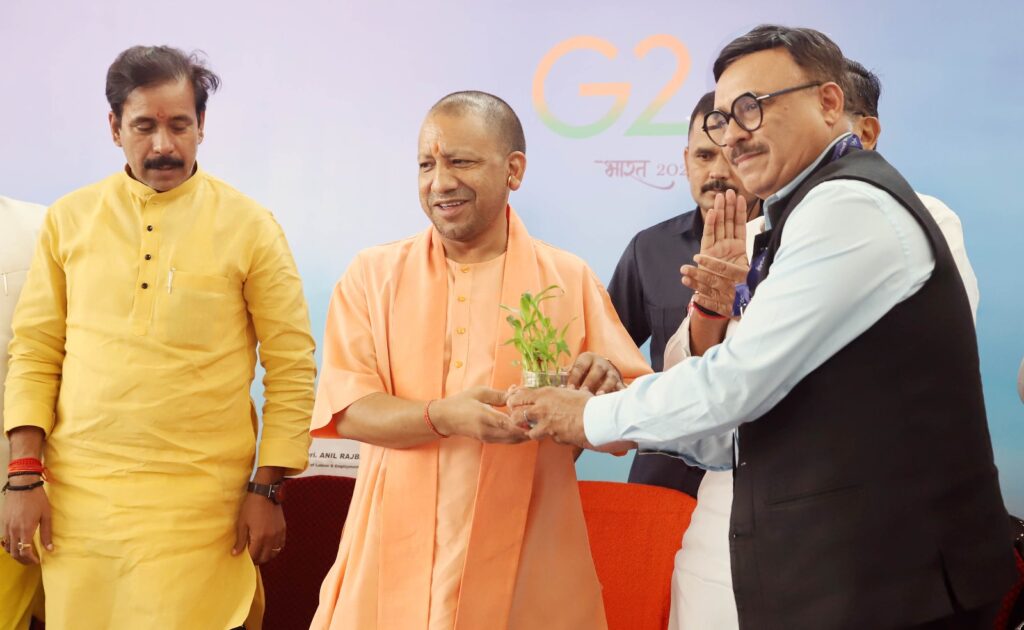 On this occasion, Union Minister of State for Civil Aviation General Dr. VK Singh joined through video conferencing from New Delhi, while during the program State Tourism Minister Jaiveer Singh, Cabinet Minister Anil Rajbhar, Minister of State Independent Charge Ravindra Jaiswal, Dr. Dayashankar Mishra Dayalu, Chief Secretary Durga Shankar Mishra, Director General of Police Vijay Kumar, Principal Secretary Home Sanjay Prasad, Indigo CEO Peter Albers, Special Director Indigo RK Singh and Chief Minister's Advisor Avnish Awasthi were present.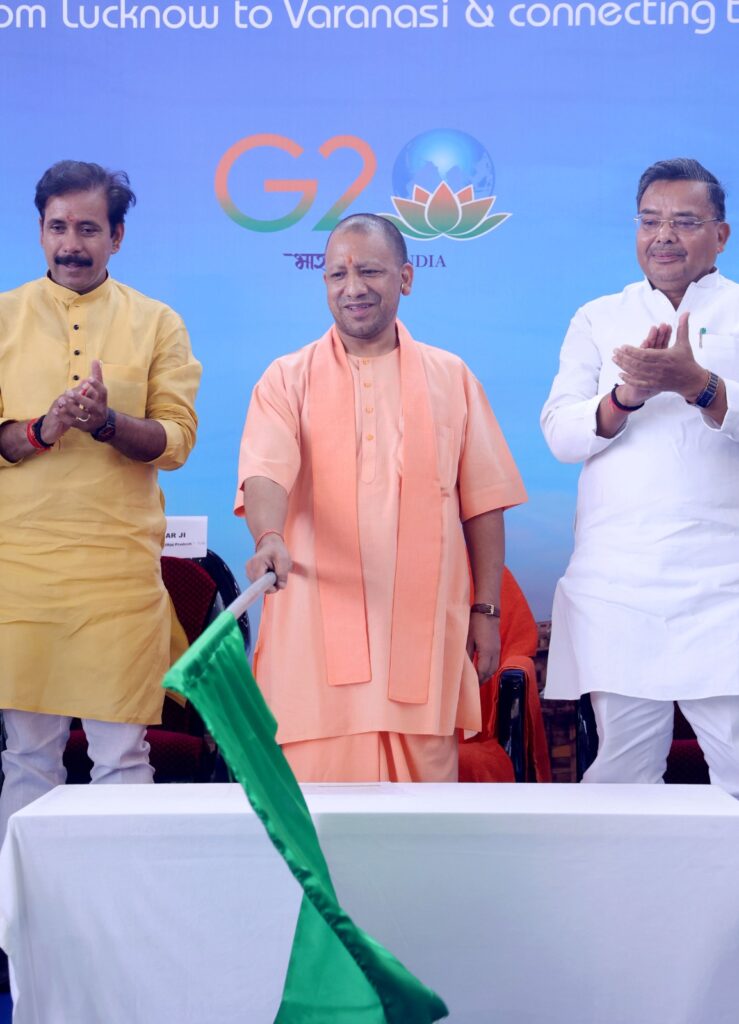 IndiGo flight service from Lucknow to Varanasi has been started for three days a week on Tuesday, Thursday and Saturday. IndigO flight number CE-7319 from Lucknow to Varanasi will take off from Chaudhary Charan Singh International Airport at 2.20 pm to reach Lal Bahadur Shastri International Airport, Varanasi at 3.30 pm after a journey of 1 hour 10 minutes. Similarly, on Tuesdays, Thursdays and Saturdays, Indigo flight number CE-7321 will take off from Varanasi airport at 4.05 pm, which will reach Lucknow airport after 55 minutes.