UP Government Brings Alive Vanishing Centuries Old Art, Varanasi Soft Stone Under Cut Lattice Work
Artisans getting orders from Europe, Gulf countries, Buddhist countries and America
BY RATNESH RAI
Carving stones and making another shape inside one shape, then the third shape exactly inside that shape, that too without any joint is a unique artistry of the artists of Kashi. This skill, which is becoming famous in the world by the name of Varanasi soft stone lattice work, has got a new identity after the formation of the Modi-Yogi government. Artisans who have turned their backs on this age-old art involved in GI products are once again engaging with it.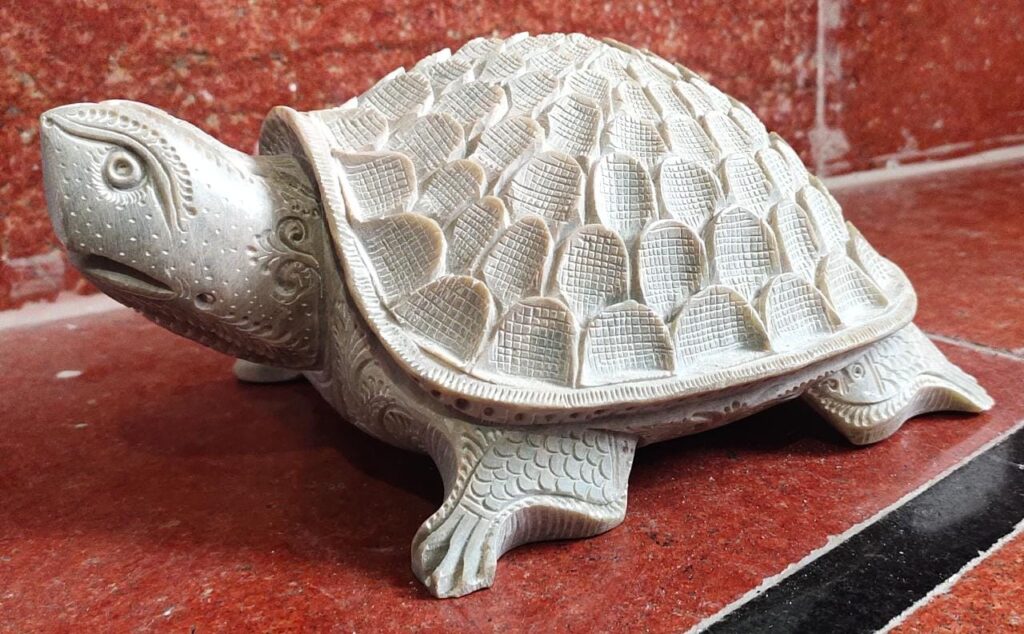 The Yogi government is engaged in giving a global platform to the crafts of the state. Under this, branding of GI products has been started. This has given wings to these products. One of these is "Varanasi Soft Stone Under Cut Jali Work". Its specialty is that unique artefacts are made from under cutwork in a single piece of stone without any joints with the help of pipes. For example, inside an elephant made of the same stone, another elephant, another elephant or any other animal, bird or figure is engraved inside it. GI expert Padmashree Rajnikant Mishra told that this art had become endangered, but due to the policies of the government, the business of this art has increased from 10 to 12 crores today. In the early times the artisans of Ramnagar got royal patronage from the forefathers of Kashi Naresh. Over time, this traditional art, which has reached the verge of extinction, got shelter from the Modi-Yogi government, so this art is now gaining ground in the world market. The craze for this art has increased till the markets of Europe, Gulf countries, Buddhist countries and America. About 500 to 700 artisans are still engaged in this traditional industry.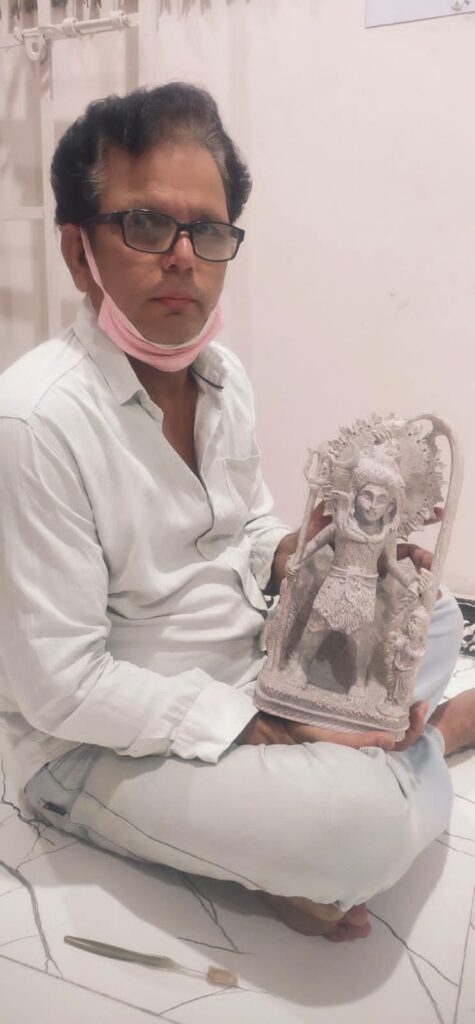 Kashi's art world is convincing
State award winner Shri Dwarka Prasad told www.indianpsu.com that the Yogi Adityanath government is giving new identity to this hundreds of years old art by keeping it alive. There was a time when the artisans were leaving this work due to the problem of electricity, no market and other problems. Yogi government's free tool kit distribution, skill development program has enhanced this skill. Its fame has reached the seven seas, especially because of branding by the government and gifting it to foreign guests. Its demand is increasing in the country as well as abroad, due to which the artisans are now getting new orders.