Urgently Expand Public & Private Sector Production To Meet Vaccine Requirement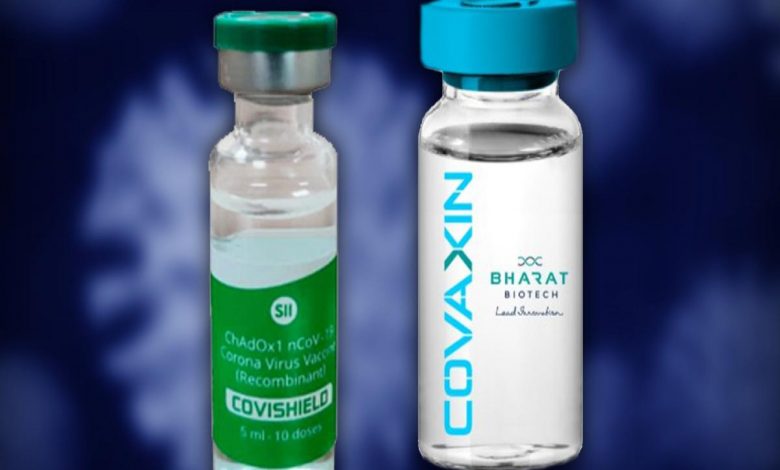 214 eminent scientists, academicians and doctors from across the country have endorsed the below given statement and sent it to Prime Minister Narendra Modi, giving in their suggestions to ramp up production of the Corona vaccine, keeping in mind the requirements of the cross section of population of India. The letter written by All India Peoples' Science network (AIPSN), is given below for the benefit of the viewers of www.indianpsu.com –
With the present Indian population of over 130 crores, the number of vaccines required to immunise the entire population would be about 310 crore doses (3.1 billion doses) or 218.5 crore doses for the 18+ adult population, allowing about 15% process losses. This is not an easy task. However, the Indian people need to know why India, a pioneer in large-scale vaccine production even before the current pandemic and a major exporter of
vaccines, has to rely on just two private domestic manufacturers, Serum Institute of India (SII) and Bharat Biotech, to produce Covid-19 vaccines, a constraint that is painfully obvious today.
India, now, has a number of public and private sector units that can make a contribution to the expansion of local production of vaccines. Presently, two vaccines namely COVISHIELD of Serum Research Institute (SII), Pune and COVAXIN of Bharat Biotech (BB), Hyderabad are available for supply in India. Technology for COVAXIN is fully home grown, through collaboration between BB and the National Institute of Virology (NIV), a public sector R&D institute under the Indian Council of Medical Research (ICMR), itself an agency of the Ministry of Health and Family Welfare. The central government is therefore entitled to make use of march-in-rights available to supporting government entities, as tacitly accepted by BB in extending technology transfer to 3 public-sector vaccine Units.
Up to the 2000s, 80% of India's vaccines for the Universal Immunization Programme were sourced from the public sector. Today, 90% are sourced from the private sector, that too at a higher cost. Brazil, Cuba and China are using public sector companies and institutes to undertake integrated R&D and production operations to vaccinate their populations and export to developing countries to meet their requirements. In contrast, India has
neglected its public sector units. India has a large number of a few decades old facilities as well as new facilities equipped with appropriate modern infrastructure. The central and state governments should be making full use of all these facilities to expand local production of COVID vaccines.
Presently India has eleven public sector units. Some are almost ready to go into production. The government has taken some initial steps in the direction of using a few selected units. Integrated Vaccine Complex at Chengalpattu, whose construction was completed as recently as 2016, needs just one hundred crores and some hand holding to start the domestic production of COVID vaccines.
There are a number of private sector units which can also contribute to the domestic production of COVID vaccines,such as Biological E., Hyderabad,Panacea Biotech, Solan etc. In addition to vaccine manufacturing companies, there are also companies that manufacture biologics that have the capacity to be re-purposed for manufacture of vaccines. Already, Dr. Reddy's Lab and at least five biologics have teamed up with Russia to procure the Sputnik-V Vaccines in the country.
In all, there are close to thirty units which can be involved in the production of COVID vaccines. Such expanded manufacture in India would enable meeting domestic requirements as well as international obligations to which India, in particular SII, is committed having also accepted advance payments. Procurement of already approved vaccines from abroad by private sector units is also an option.
While the private sector is itself getting ample albeit highly belated funding from the government, the public sector is still not getting requisite support. Only recently some relatively small government grants have been given for manufacture of Covaxin under license to state owned companies such as Indian Immunologicals Ltd. Hyderabad, Bharat Immunologicals and Biologicals Corporation Ltd, Bulandhshahar, to and Haffkine Institute, a Maharashtra state PSU as called for by its Chief Minister. SII cannot by itself transfer technologies since it is itself making Covishield under license from AstraZeneca, it can certainly be nudged to sub-contract work to other Units. Both SII and Bharat Biotech could be appropriately persuaded to handhold these other units as one way of paying back their own long-standing obligations to the public sector and the Indian state.
Specific suggestions for the government to announce a policy to urgently ramp up domestic production of vaccines and improve related R&D are as follows:
1. The existing public sector undertakings and state owned enterprises be revived and assisted to ramp up vaccine production.
2. The use of the Integrated Vaccine Complex at Chengalpattu be handed over to TamilNadu Government with clear provisions allowing the state governments, public sector undertakings and state owned enterprises for contractual manufacturing of Covid vaccines using the facility.
3. Compulsory licenses or appropriate legislation be issued where required to enable interested parties for production of COVID 19 vaccines.
4. The conventionally used march-in-rights available to the Govt of India/ICMR be used to ensure technology transfer and hand holding by Bharat Biotech to PSUs, SOEs and other Units to enable them produce vaccines for domestic use.
5. Indian companies that are planning to manufacture Sputnik V be assisted, as required, for scaling up.
6. SII, AstraZeneca and Novavax be persuaded to expand manufacturing in India through joint ventures or other collaborations with suitable public and private sector entities both for domestic use and export especially for the Covax facility.
7. Research on new vaccine development strategies and development of multiple vaccines be enabled and encouraged across research laboratories, public sector and private sector institutions. Genomic surveillance be increased appreciably and linked to viral efficacy and epidemiological studies, so
that vaccines are constantly checked for efficacy against variants of concern enabling collaborative modification across manufacturers, as required, especially in view of emerging variants and for different demographics such as children.